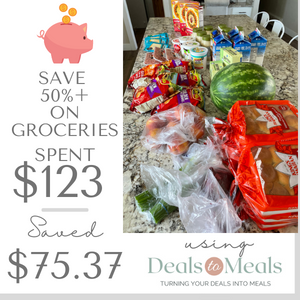 Are you grocery shopping without checking Deals to Meals first? How come?! This is the most simple way to save BIG money on your grocery bill. We do all the work for you and it's FREE! Yes, you heard that right–FREE! Simply login to Deals to Meals Deals page, choose the store you'd like to shop at and see exactly which items are on sale and will save you the most money. Every grocery store will have a few really great deals that will save you 30-75% off. These red/gold items are the ones you want to stock up on to save the most money.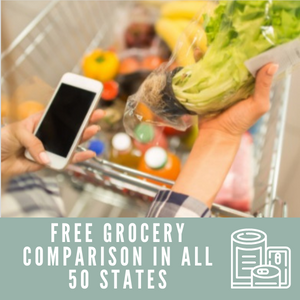 Check out what I was able to stock up on for just over $100. I saved over 50% off by simply checking in with Deals to Meals before I went shopping. There are some great deals at your local Smith's or Kroger stores and some awesome Labor Day sales. Check it out and share what we do with family and friends so we can keep offering our services for free! Thanks friends 😉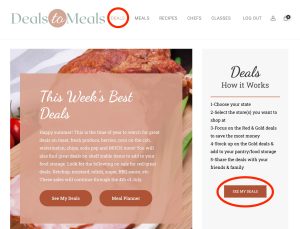 We know new websites can be hard to navigate. We're here to help anyway we can! Reach out with any questions or comments so we can help improve our service. Check out this brief update of how our website works.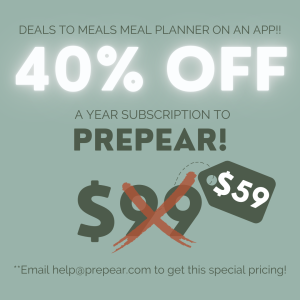 Looking to save even more money? Check out our weekly meal plan on Prepear and learn to use what's on sale in your weekly meal plan. Using a simple and FUN meal planning app is a simple way to save MONEY & TIME! You have a few more months during our new website launches first year to get a membership for only $59 (for 12 months). Check out our recipes & meal planner on this amazing app!