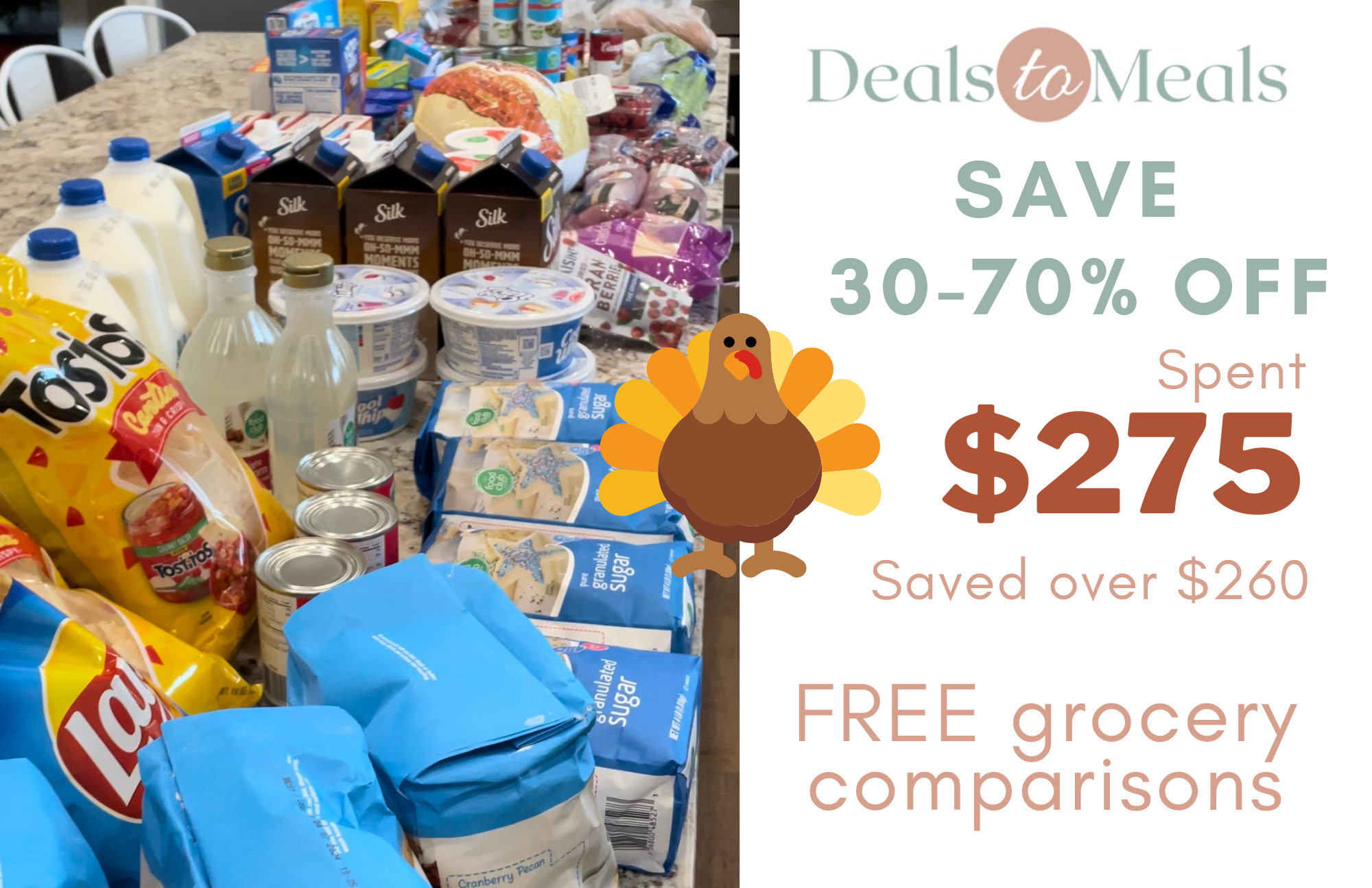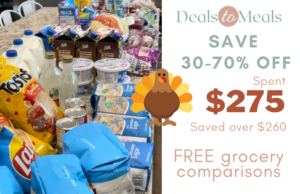 Check out my grocery stash I got this week for around $275 on our Instagram feed video! I got everything I need for our Thanksgiving feast, holiday party food, food storage items and my week's meal plan.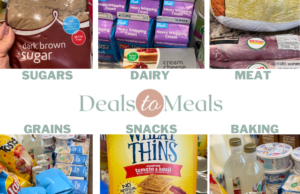 Just because grocery prices are up, doesn't mean you have to pay more! Check out the BEST grocery deals in your area by logging in and setting up your FREE account on Deals to Meals. Login, choose the grocery store(s) you want to shop at and check out the deals in your area.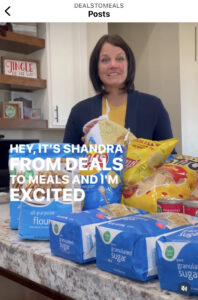 On our Instagram feed I walked you through where I bought which items and what their sale prices are this week! Focus on the red/gold deals to save you 30-75% off your grocery budget. I spent $275 and saved $262–almost 50% off my entire purchase! It's easy and you can save this much too!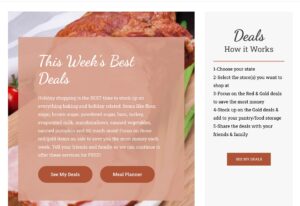 Don't forget our weekly deal comparisons are FREE! There is NO excuse not to save BIG! Spread the word to your friends & family so we can continue to offer these deals in your area at no extra cost.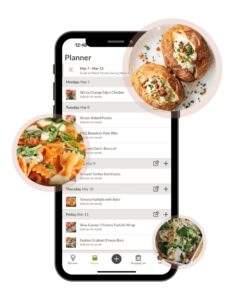 Check out our Thanksgiving MEAL PLAN on the new app Prepear. It's a simple, inexpensive and EASY way to have your week's meals planned for you. Simply sign up on Prepear, follow our Deals to Meals Meal Planner and have everything done for you–grocery list & recipes all ready to go for you! Not to mention you can get our meal plan for the SAME, LOW PRICE of $4.95 a month. Simply email help@prepear.com to get you signed up today!
Below are some links to help you get started on your Thanksgiving preparations!