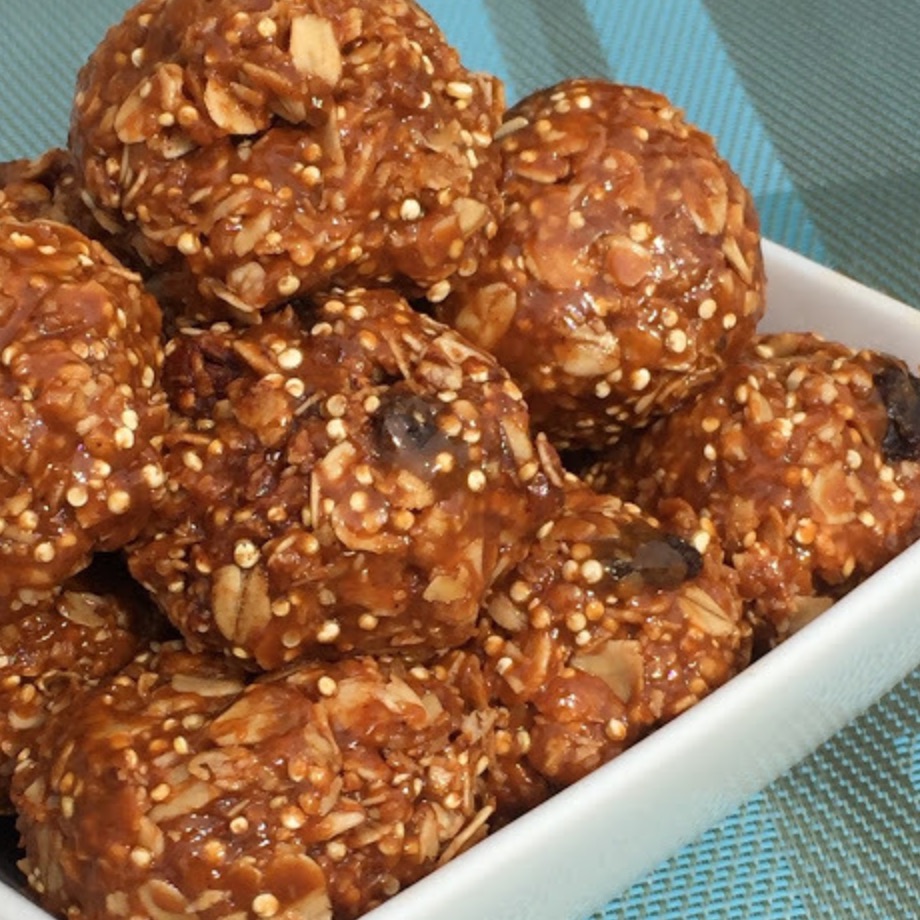 Oh, it's good to be home! Sorry for the long break on the blog. I really just needed a break from my computer and job life and enjoyed every second with my fam. It was so lovely not to even think about all of the things on my to-do list and just be able to relax and have fun.  We had a great time and I'm so grateful for my big, crazy family that I'm able to enjoy this life with. So much to be grateful for and I'm happy to be back and ready to share with you some recipes we enjoyed these past couple weeks on our trip. Hope you love them as much as we did!
Okay, it's official. My family is addicted to these crazy protein bites. Who knew that such a small, simple treat could totally change our families snacking habits on our trip. We are normally all about ice cream, cookies, candy and treats during our family vacation. This time I wanted to try and be a little more healthy and decided to introduce my kids (and all the 15 cousins) to these protein bites. Let's just say these bites became the highlight of our snacking-vacation-life. We have made literally 20 batches of these in the past two weeks. We made a couple batches every day on our trip and the kids loved snacking on them all throughout the day. We even experimented with all sorts of combinations: Peanut Butter Chocolate, Almond Cranberry White Chocolate, and these Cinnamon Oatmeal Raisin version. Even my Dad with diabetes could eat these guilt free and it was nice to have a snack my kids could enjoy without me feeling like they were eating too much sugar. Not to mention they are filled with fiber which helps fill them up without needing to eat too many. I can't wait for you to give these a try. Yum!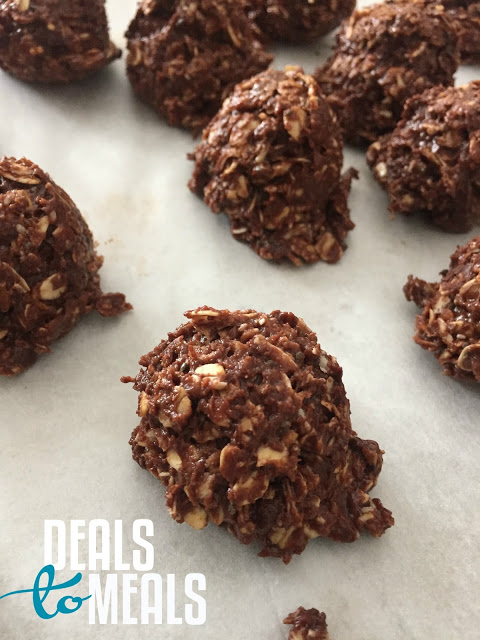 Chocolate Peanut Butter Version: Use peanut butter instead of almond butter, honey instead of agave and dark chocolate chips instead of cinnamon. Make the rest as explained above.