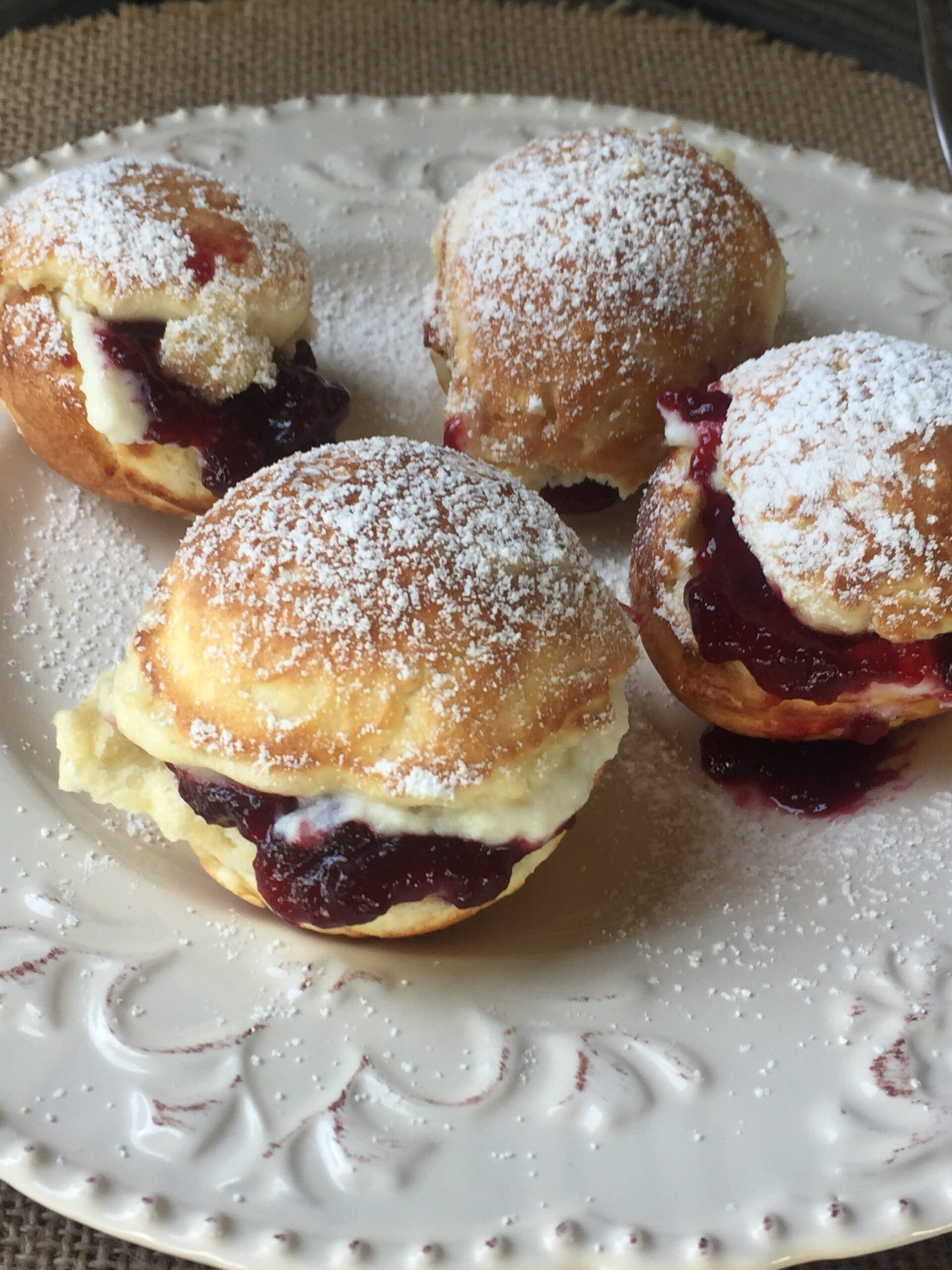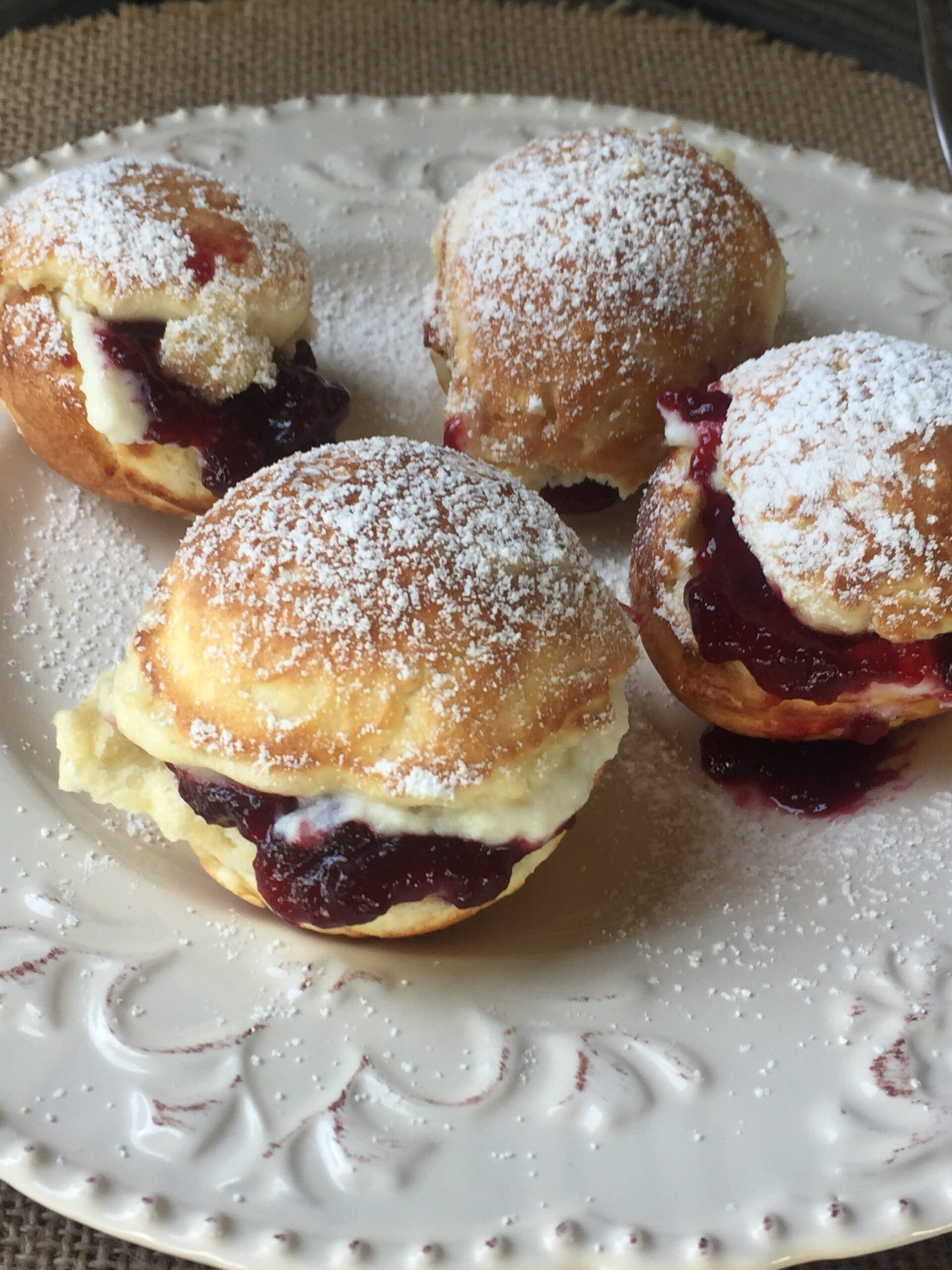 Have you ever traveled to Europe and had these delicious Danish Pancakes? If not, don't you worry. You can make this delicate and puffy pastry cakes in your own home. Aren't they adorable? Not only are they cute, but they are suer tasty. You will need this special pan in order to make these cakes. Here is a link to our favorite:  Danish pancakes, a.k.a. Ebelskivers we use at home. You can stuff these cute pancakes with just about anything, but my favorite is a Lemon Ricotta filling with a berry compote–although the Nutella filled ones are also pretty scrumptious too!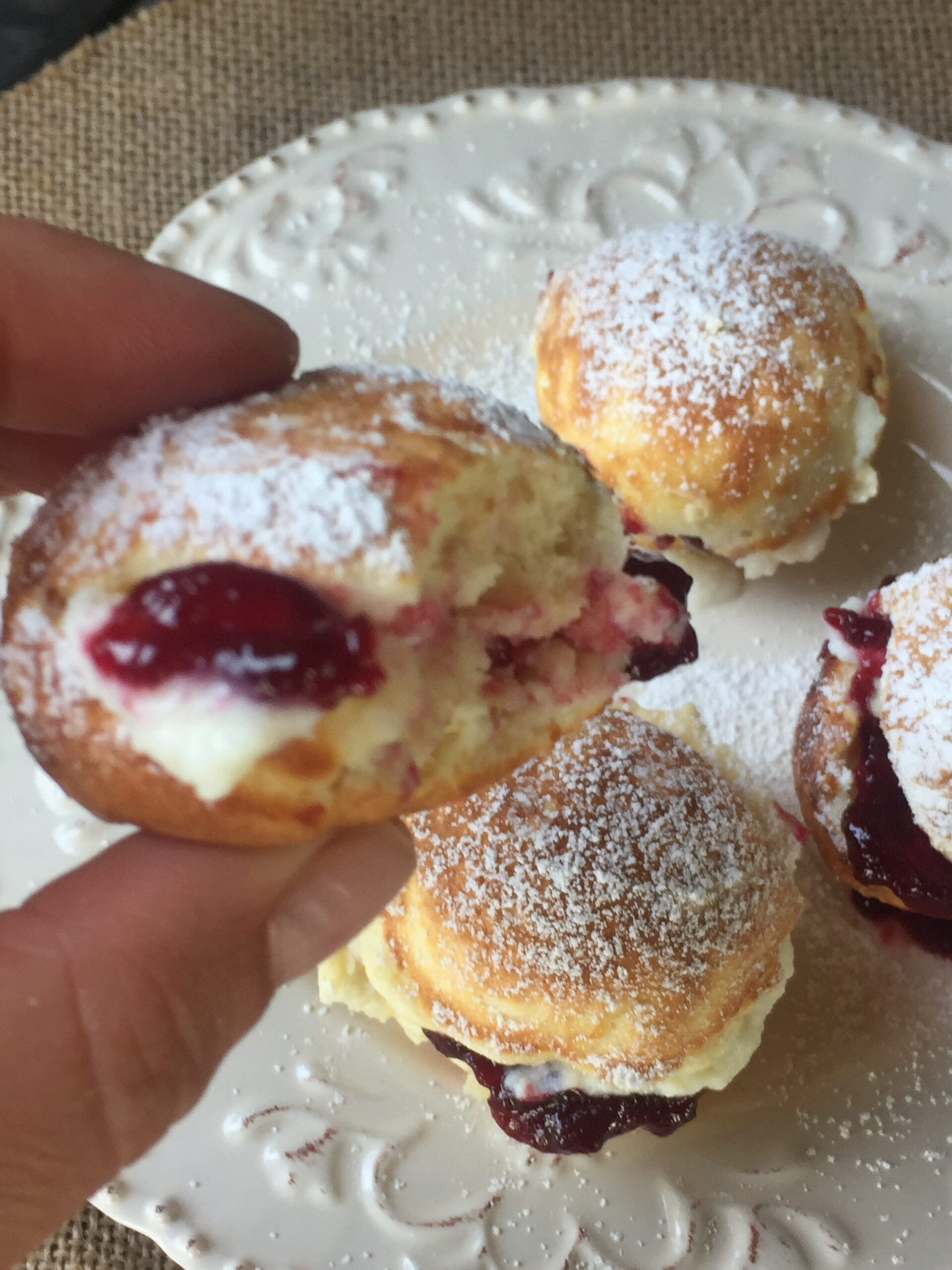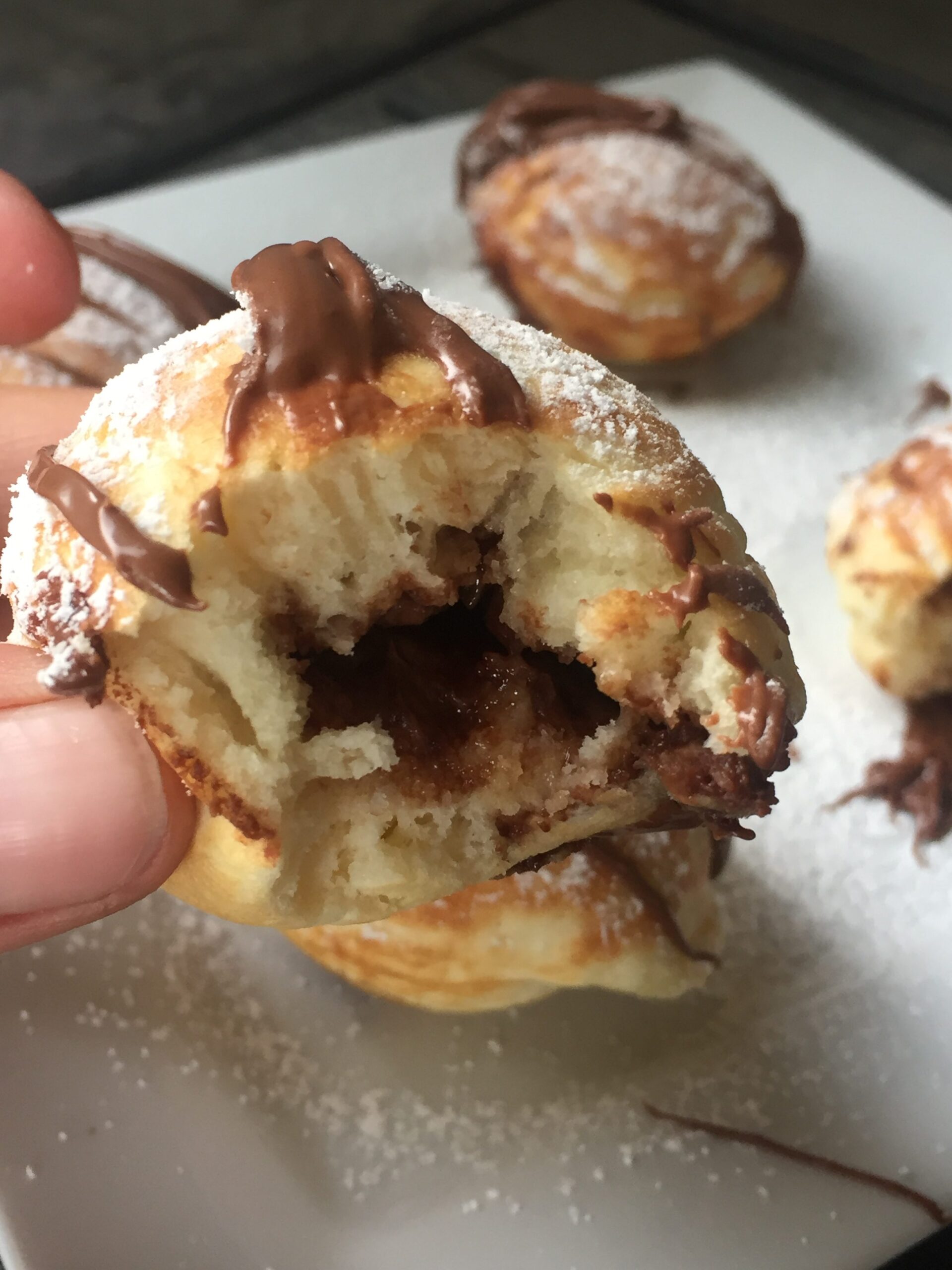 I highlighted this recipe on our meal planner a couple weeks ago. I hope you loved it! If you'd like this recipe too, just login to Deals to Meals and look up Danish and you'll find them 😉 Hope you're having a great week!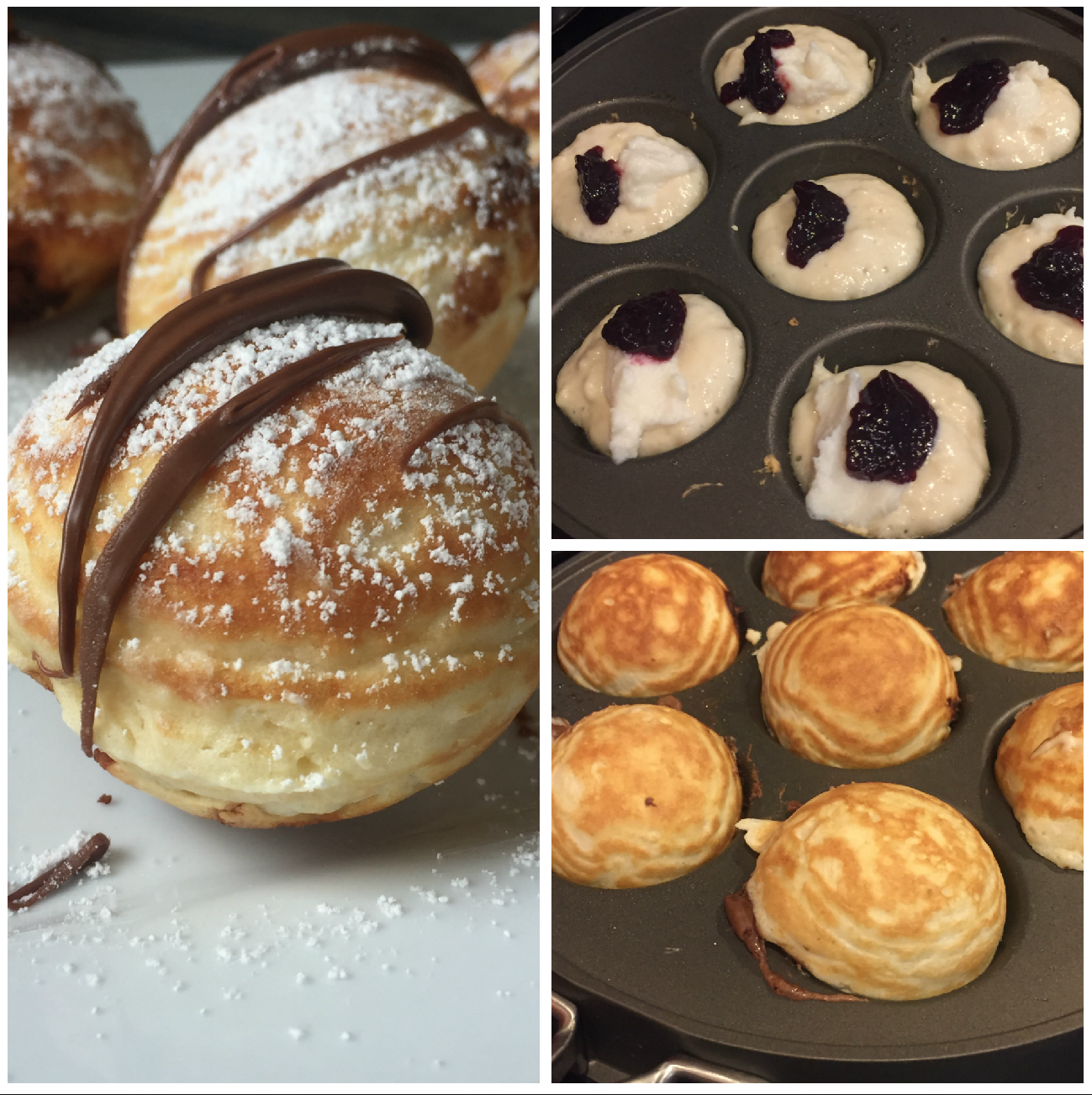 You will need this super fun Ebelskiver pan. Or, you can just spread the batter out flat like a regular pancake. Although it works, it sure isn't as cute! These make darling little appetizers for baby showers, wedding showers, etc., so for me, it's worth the investment. You can pick this pan up on Amazon.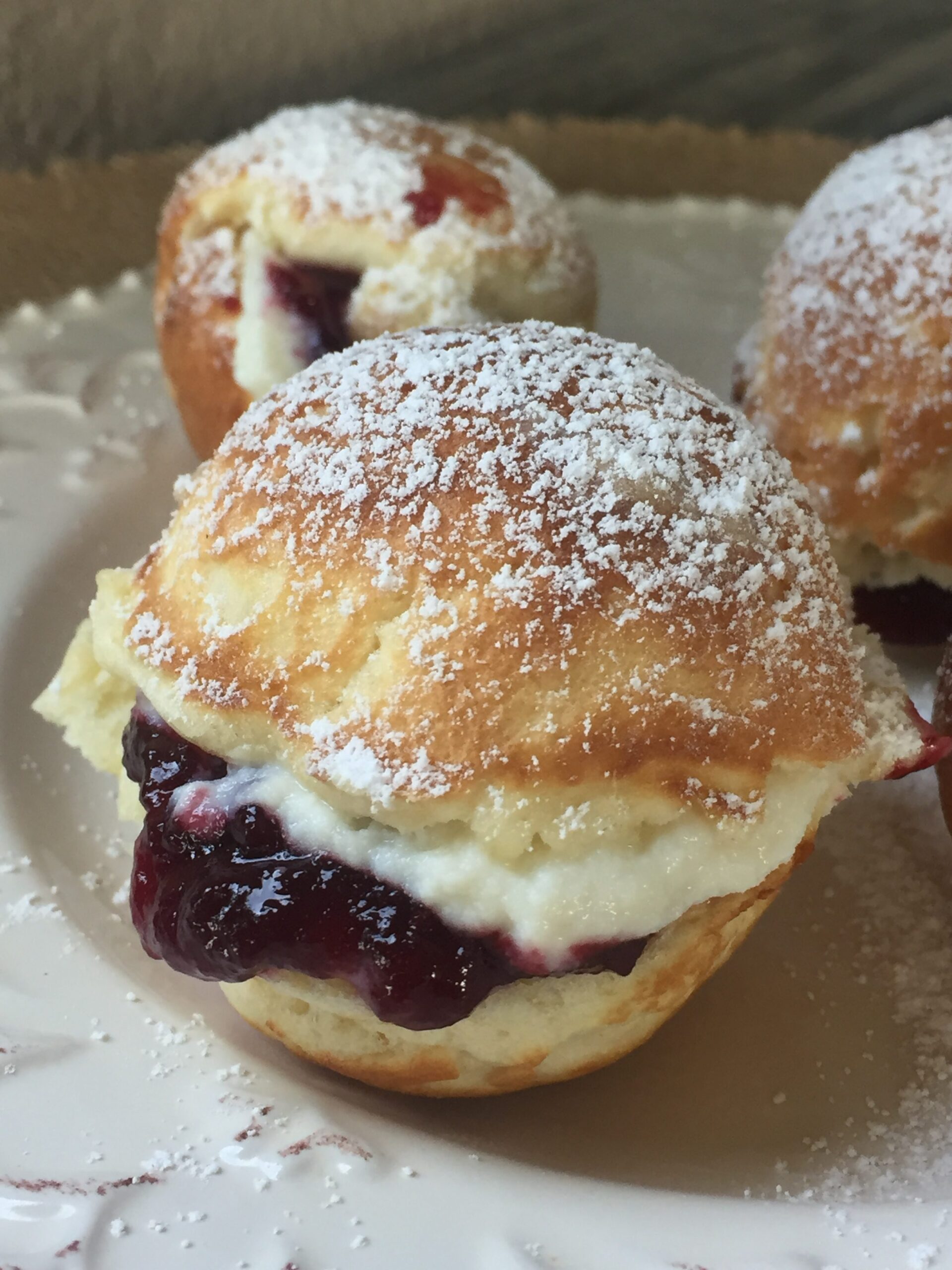 Ingredients
Danish Pancakes:

4

eggs

seperated

1/2

tsp.

salt

2

Tbs.

sugar

2

cups

milk

6

Tbs.

melted butter

2

cups

flour

FILLING:

16

oz.

ricotta cheese

3

Tbs.

sugar

Zest of 1 lemon

Dash salt

1

tsp.

vanilla extract

1/3-1/2

cup

favorite berry jam

1/4

cup

powdered sugar

for garnish-optional
Instructions
Ebekskivers (Recipe from Serious Eats)--if making into pancakes, you may need a little more milk, but use the same method.

In a large bowl, whisk together egg yolks, milk, and 2 tablespoons melted butter until combined. Stir in dry ingredients. Mixture should be lumpy—do not overmix.

In a small bowl, beat egg whites with an electric mixer or whisk until stiff but not dry peaks form, about 3 minutes. Fold egg whites into batter.

Put ebelskiver pan over medium high heat. Spray mold heavily with non-stick cooking spray. To each mold, add 1 tablespoon of batter. Top each well with 1 teaspoon of jam, then top with another 1 tablespoon batter. Let ebelskivers cook until bottoms are golden, about 4 minutes, then flip and continue to cook until tops are also golden, 3 minutes more. Transfer to a plate and tent with foil. Repeat with rest of batter, then serve immediately with powdered sugar on top.

If you don't want to fill the pancakes while they are cooking, just cook them with only batter and then cut in half after they are cooked.

For the ricotta filling, mix the ingredients together until smooth. Spoon a teaspoon of this batter into the center of the pancake, along with a spoonful of berry jam (black berry, marion berry, etc.). Put the 'lid' on and serve with a sprinkling of powdered sugar and/or maple syrup.