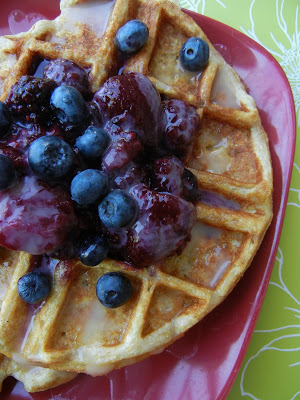 *I am SO late on posting this AWESOME deal, but if you have a chance before tomorrow (Oct. 7th) is over, RUN into the Augason Farms Outlet store off of 3431 S. 500 W. and pick up some bags of oats for a GREAT DEAL!! They have their oats on sale for $18.99 for a 50lb. bag (quick or regular). This is an incredible deal so hurry in and stock up while supplies last. Tell them Deals to Meals sent you and perhaps they will post pone the sale (call first to make sure 🙂 Now..if you do not live in Utah and can't get to the outlet store, the next cheapest place to buy oats is at the LDS Dry Pack Cannery or Costco.
Now that the summer is over and our garden production is slowing down, I am excited to begin again our Positively Preparing monthly focus. Food storage can be overwhelming and sometimes it is hard to know where to start. Each month as we focus on one food storage item I hope you will be able to see how easy it is to incorporate these items into your daily cooking and meal plans. Food storage does not need to be food you keep stored in the depths of the basement. The food you store should be food you know how to use and enjoy eating as part of your diet.
Whole grains have so many health benefits I am thrilled about our food storage item this month. I love oats, I love oatmeal, I love oatmeal cookies, I love steel cut oats and pretty much I am a fan of anything that has oats in it. Oats have such a great texture and subtle flavor. For those who are allergic to wheat, or have a hard time digesting wheat, oats are a great substitute and grain to add to your diet. Oats are a little easier on your system than whole wheat.
There are SO many health benefits from eating oats. I am not going to go into a lot of detail of the benefits of oats, but if you have time, google 'oat health benefits' and you will be amazed at how good oats are for you.
Here are just a few of the health benefits of oats:
*Helps lower cholesterol
*Helps lower blood sugar and keeps insulin levels lower
*Anti cancer–has hundreds of phytochemicals and phytoestrogen compounds which are linked to decreased risk of hormone related diseases (breast cancer)
*Lowers blood pressure
*Helps bowel function
*Helps aid in digestion and weight control
*Research found that children who ate oatmeal were 50% less likely to become overweight
*Helps athletic performance–great source of carbohydrates which help with energy needs.
*General Health and Longevity–oats have a higher concentration of well-balanced protein than other cereals
*High in fiber–per 100 grams, oats have 11 grams of fiber and nearly 40 different types of minerals and vitamins
Shelf life of oats: 10+ years in a cool, dry place (groats and steel cut oats can last up to 30 years)
How to store oats: Keep oats away from moisture and rodents/insects. They store great in their original packaging in a large plastic tote that can close tightly.
Different types of oats: Groats, Steel Cut Oats, Regular (Rolled) Oats, Quick Oats and instant oats.
What are the differences of each oat:


Groats are oats in it's purest form. Groats look like wheat kernels and have a hard outer shell. Groats can be ground into oat flour or boiled for a long time until softened and can be eaten as a cereal. Most people who store groats own a groat roller that can roll the groat into regular rolled oats. Groats are the healthiest way to eat an oat and give you the most nutrition per serving.


Steel Cut Oats: Groats cut into pieces. Steel cut oats are great for grinding into flour or can be boiled and eaten as a delicious cereal. Steel Cut Oats are the second healthiest way to eat an oat and have an unusual nutty texture many people enjoy. I personally can't get enough of these!


Rolled Oats: Groats that have been rolled and processed once. A rolled oat (or old fashioned oat) have more texture than the quick oats and are great for cereals, granola, cookies, etc. The heartier texture takes a few minutes longer to cook than quick but are better for you.


Quick Oats: Rolled oats that have been processed one more time to make a finer and smaller rolled oat. Quick oats are good in recipes that need a more smooth or soft texture. They are processed more than regular oats and will lose a little nutrients along the way.


Instant Oats: Quick oats that have been processed another time to make an almost flour like texture. This fine oat powder works well in instant cereals or cookies. This type of oat has the lowest nutritional value.


Oat Flour: Oats can be ground into oats with a blender, food processor or sent through a wheat grinder. Oat flour is healthy and easy to incorporate into your favorite bread recipes, cookies, pancakes, etc.
No matter which oat you choose to store and use in your cooking, this grain is a definite super food. If the only oats you know are Quaker Instant Oatmeal and boxed granola, I am excited for this month's oat journey. I have SO many recipes lined up to share with you, I can hardly wait!! I hope by the end of this month you find a few new (and delicious) ways to incorporate oats into your family's diet.
Let's start with a recipe that I have (not kidding) gone through 50+ lbs. of in the past 4-5 months. This recipe for Oatmeal Pancakes/Waffles is a staple in my kitchen and we would have hungry bellies without it. I got the inspiration from this recipe but adapted it to use more food storage ingredients and have a longer shelf life. The great thing about this recipe is you can make a large batch of this mix and keep it in your pantry for several years. I make up a large batch of this mix and keep it in large plastic containers, or emptied out #10 cans, for easy storage. My three oldest kids love to whip together a batch of these oatmeal waffles before school and feel so grown up that they can make them without my help. I post the recipe on the outside of the container so they can easily add the water, eggs and oil and away they go!
If you are looking for a healthier and heartier breakfast option, these Oatmeal Waffles are the answer to your prayers. They will fill you up and keep your energy levels high all morning long. I hope you enjoy this recipe as much as my family does. For those who don't have a lot of room to store items in your pantry, you may want to half this recipe for easier storage. I have a huge bowl that I can mix this batch in. If you don't have an extremely large bowl, you may also want to half this recipe. Enjoy!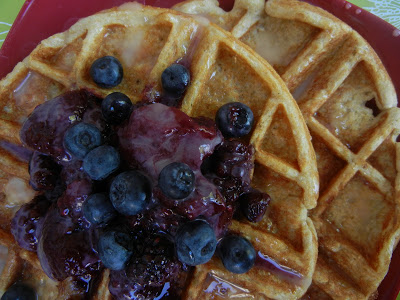 [buymeapie-recipe id='672′]