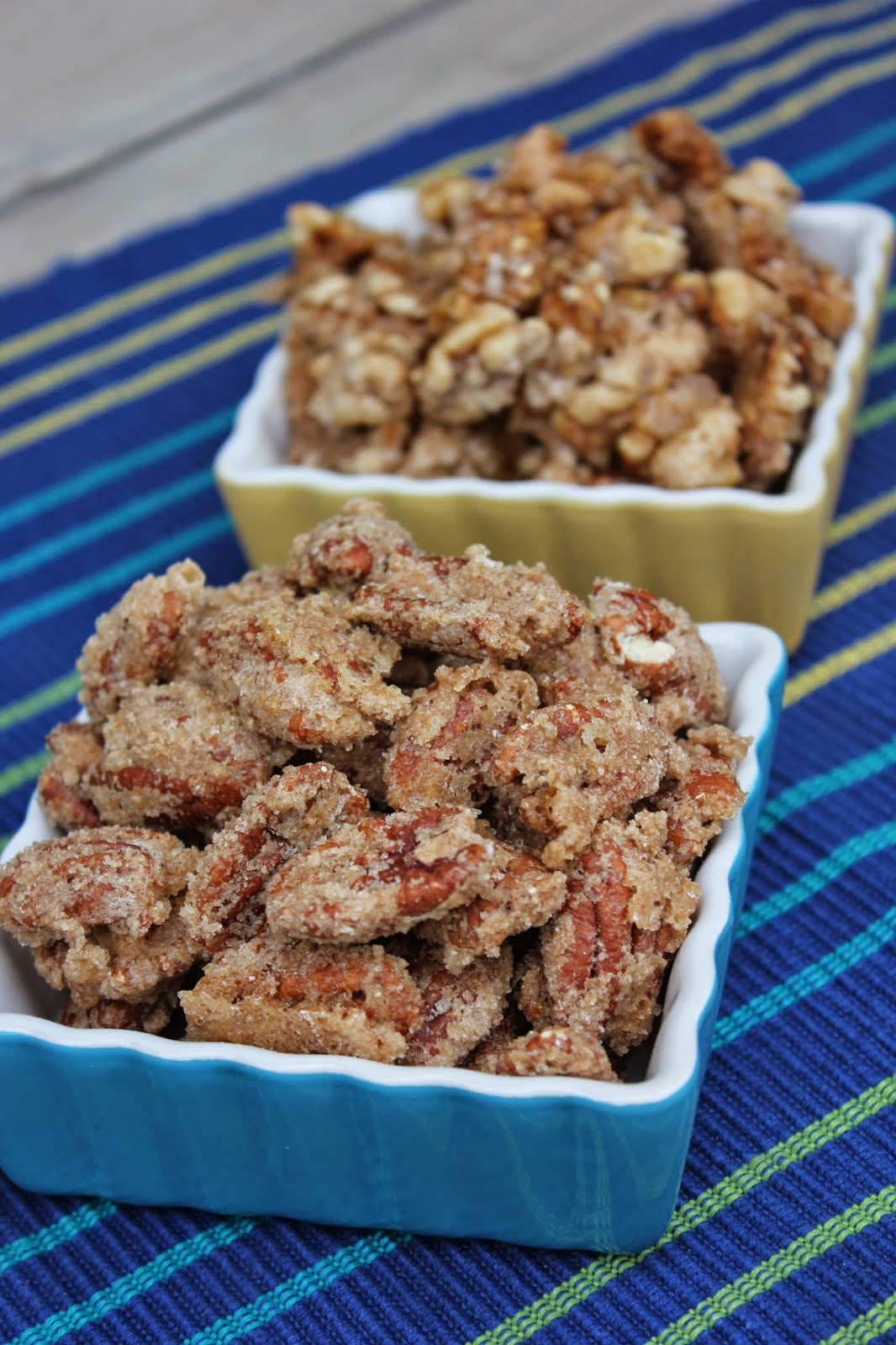 I love nuts–and I love candied nuts even more. Because nuts only go on sale one time during the Christmas season it's not as often as I would like that I get to have nuts around the house. The last time I was at Costco I bit the bullet and bought a bag of pecans and walnuts. My supply of candied nuts was out in my freezer so it was time to make some more. I use candied nuts as a garnishing on my favorite breakfast recipes, in cookies, on salads and as one of my favorite snacks. I can't have them around too often because I can finish off a bowl of these candied nuts without thinking.
Now, there are MANY methods and recipes you can use for making candied nuts. However, I am all about simple and so this method is the one I use most often. Candied nuts stay for 3-6 months in your freezer and SO convenient to have on hand for some of your favorite recipes. The great thing is you can candy all different types of nuts at the same time, bag them in seperate bags and keep your favorite nuts on hand. These nuts are sweet, crunchy, slightly salty and have the most perfect candied nut texture you will ever try! Make a batch and keep them on hand because tomorrow I am posting a recipe for Banana Bread Waffles that these nuts were heavenly on.



Ingredients
1

egg white

1

Tbs.

water

1

tsp.

vanilla extract

3/4

cup

sugar

1/2

tsp.

salt

1

tsp.

cinnamon

Dash nutmeg

1

lb.

pecans

almonds or walnuts
Instructions
In a bowl, whisk together the egg white, water and vanilla until frothy. Add the nuts and toss in the mixture. Over the nuts, pour the sugar, salt, cinnamon and nutmeg and toss until coated. Bake at 325 for 45 minutes, or until the nuts are crunchy and the coating is firm on the nuts. At the 20 minute mark, remove the pan from the oven and stir. Continue to cook until all of the nuts are dry and cooked. Remove from the oven and let cool. Once cool they can sit on your counter for about a week, in your fridge for a month or in your freezer for 6-12 months. Serve as a snack or on your favorite salads or desserts.
 Cook different types of nuts on the same tray if you like a variety of nuts.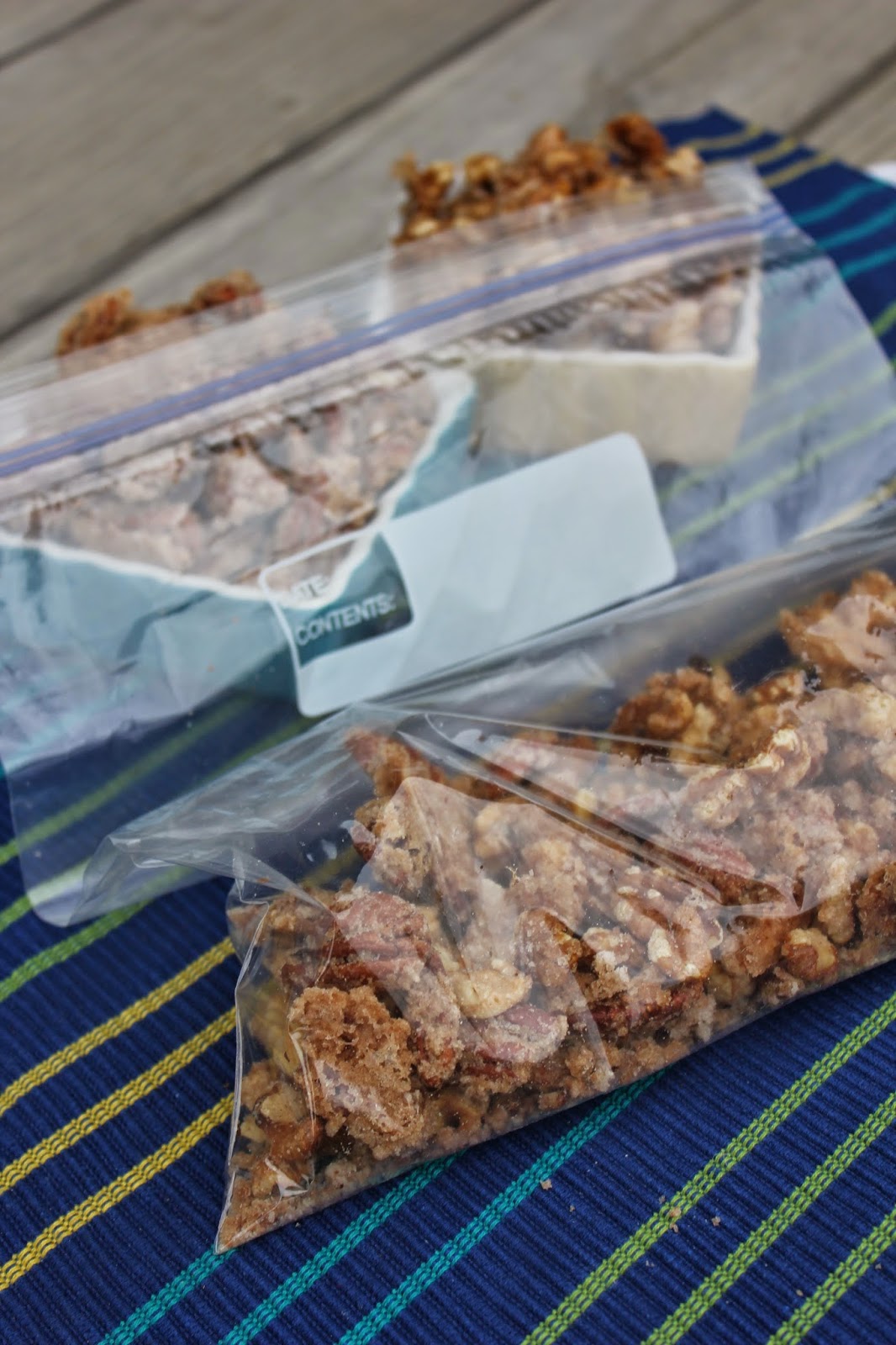 Keep the cooled and cooked nuts in a Ziploc freezer bag for up to 6 months. They stay disconnected so it makes them easy to pull out a handful for your favorite recipes.