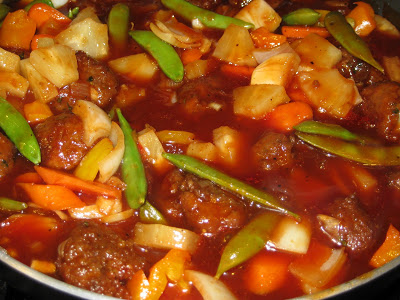 Here is to a SIMPLE recipe of Sweet and Sour Meatballs. I don't know about you but this meal is SO colorful and tastes great. Thanks to the case-lot sales last week I have my 1 YEAR SUPPLY of ketchup…so what better meal to cook than Sweet & Sour Meatballs.
[buymeapie-recipe id='785′]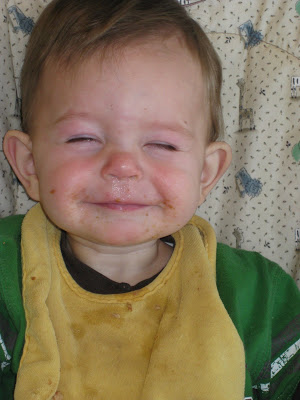 My little guy Caleb wanted to show you all how much he LOVED it too! Is there really anything cuter than a smiling full little guy? I think not!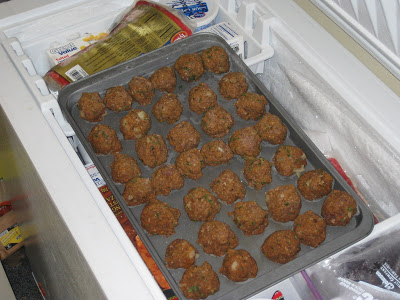 Also, here is a great FREEZER tip when making meatballs. I was able to have TONS extra (THIS RECIPE MAKES A TON!). So I decided to place them on a cookie sheet, cover them with plastic wrap and let them individually freeze. Then once they are frozen I will toss them in a Ziploc bag and pull out for later recipes. We love Spaghetti and Meatballs or Sub Sandwiches. Both of these will be a QUICK meal because all the hard work is already done. And at my house that is what summer cooking is all about…QUICK an FAST! Oh, and delicious!!