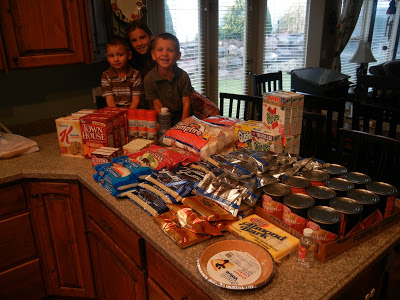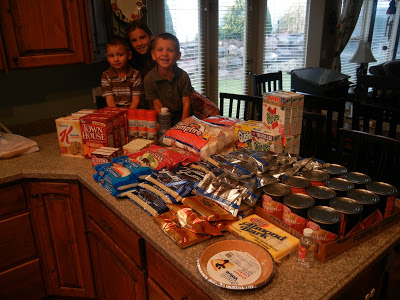 Can you believe it is coming up on the holiday season once again? Is it me, or is time flying by more quickly than ever before? I can't believe I am posting about pumpkin and baking sales already. Crazy! Well..it's that time again for you to begin stocking your pantries and food storage with your favorite baking items. Today I had a 'sweet' grocery shopping trip and bought over 30 lbs. of chocolate chips. Now that was fun! I spent nearly $100 and came home with some awesome deals on baking items I was running low on. Can you believe I did not have one, solitary morsel of milk chocolate in my home until I went shopping today. That was scary..what if something happened and I had no chocolate? That would be a very sad day! I feel better now with my chocolate supply is back up to par 😉

Login to our website to find all of the AWESOME baking and case lot deals going on this week. Great prices on family favorites all week long!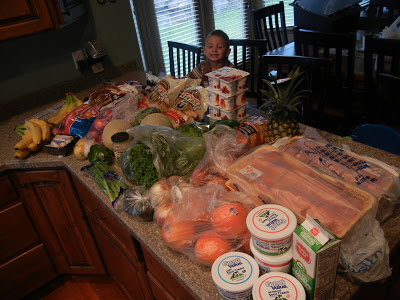 Along with my baking deals, I spent $98 and got all of the produce and meat I needed to make my 2 week meal plan. I love price matching, have I told you that before? It is SO fun to go to one store and get all of the items I need for my 2 week meal plan without any hassle. It is so easy to print off the grocery list from our website and know exactly what I need for 7 delicious homemade meals. I added a few recipes I wanted to make from last week's meal plan and here is what my meal planner will look like for the next two weeks (ALL for under $100…SO totally cool!)
*Buffalo Po Boys (recipe below..LOVED them tonight!!)
*
Coconut Curry Chicken & Rice
(a staple..I could eat this meal every night)
*
Chicken Reuben Sandwiches
*Red Chile Chicken Enchiladas
*Buttermilk Chicken & Mashed Potatoes
*Santa Rosa Chicken with Queso Sauce
*Broccoli Cheese Soup
*
Turkey Provolone Melts
*Chicken Souvlaki Burgers (a Rachel Ray recipe I am dying to try!)
*Baked Ziti
*Balsamic Glazed Pork
*Turkey Avocado SandwichesI have to share with you this recipe. I got the idea for these Po Boy's from
Paula Deen
and they were so incredibly flavorful and yummy, I had to share them with you. I am a sucker for buffalo sauce and a cool creamy dressing–the combination is a favorite of mine. If you need a quick dinner idea, this one is a new found favorite.
[buymeapie-recipe id='673′]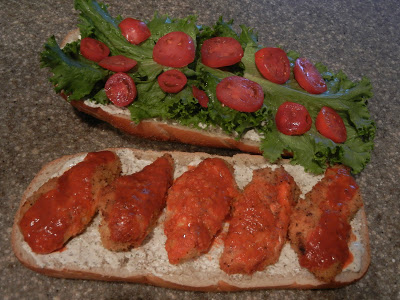 (Not a great picture, but you can see how simple this sandwich is to put together…chicken, sauce, tomatoes and lettuce. Grill your chicken for a low fat version of this sandwich. Enjoy!)