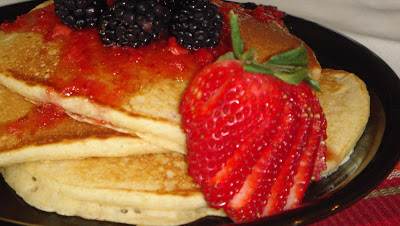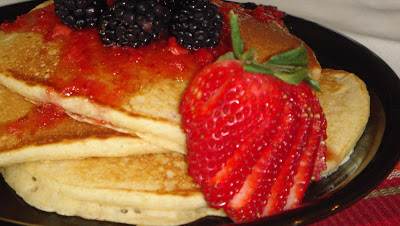 This month we will be focusing on recipes that use the oil and fats in our food storage. The main purpose of most oils in recipes is to make the recipe more moist and to add flavor. Very few baked goods, breads or breakfast recipes do to not have some type of oil in them–cooking oil, butter, shortening, olive oil, etc. I wanted to start this month off with a simple and very basic pancake recipe. This recipe was originally my grandmother's recipe. I remember having Buttermilk Pancakes at her house every morning after a sleepover. I love this recipe the best when I use all wheat flour. Serve with fresh fruit or a berry syrup and you have a delicious and healthy breakfast. I usually triple or quadruple this recipe and freeze the extra pancakes for a busy morning while kids are rushing off to school. These frozen pancakes are much healthier than frozen waffles or pancakes sold at the store, and don't take much effort to make.
To freeze the pancakes for later, all you need to do is let them cool down on a plate and then separate them with a thin layer of wax or parchment paper in between each pancake. Place the pile of pancakes in a Ziploc freezer bag and then pull several out when needed. Just warm up the pancakes in the microwave and serve with syrup.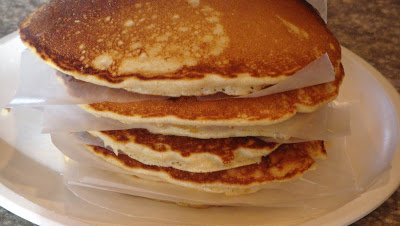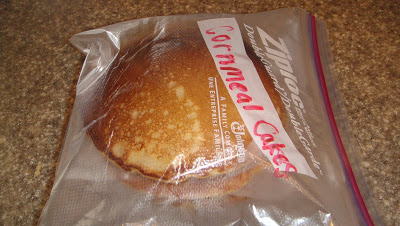 [buymeapie-recipe id='800′] Serve your favorite breakfast recipes with one of our delicious specialty syrups:
Butter Syrup
Marmalade Syrup
,
Apple Cider Syrup
, or
Cinnamon Syrup
.
Below are some of our other favorite food storage breakfast recipes–all using the oil in your food storage 😉

Apple Wheat Pancakes
Spiced Carrot Waffles
Gingerbread Pancakes
Pumpkin Waffles
Yogurt Pancakes
Blender Wheat Waffles or Pancakes
IHOP Cornmeal Pancakes