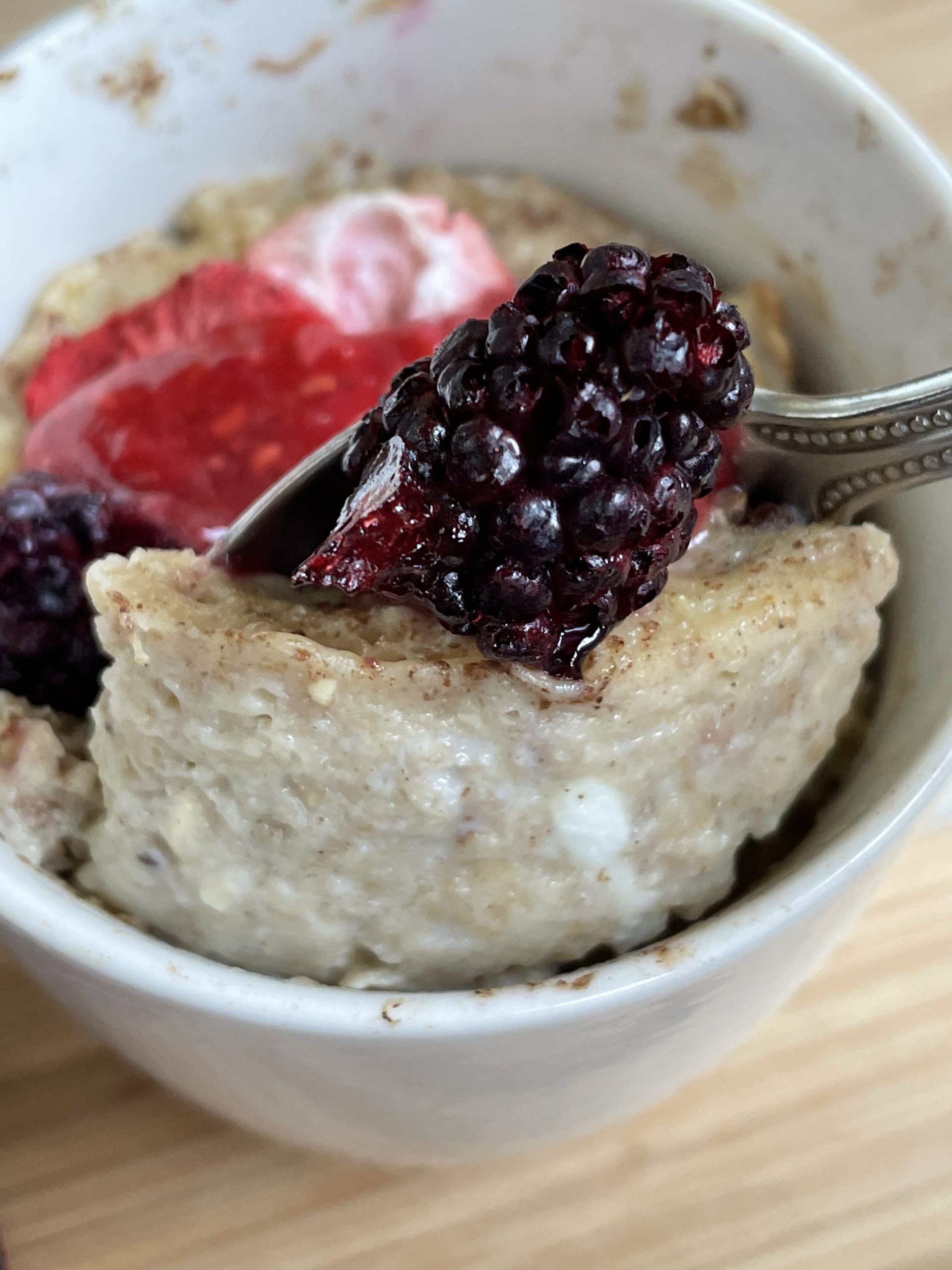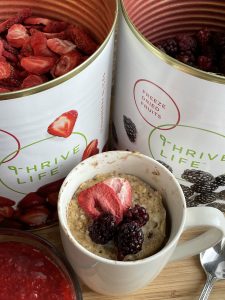 Do you ever have those times when you need a quick, healthy and easy breakfast to throw together? This recipe for Berry Breakfast Oatmeal Mugs are the perfect solution! I'm always in need of something healthy, full of protein and that will fill me up. I LOVE that Thrive's strawberries, raspberries and blackberries are all on sale this month too which is the perfect time to stock up and add them to your long term supply.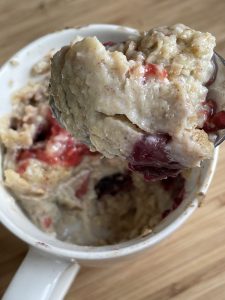 Fresh berries are delicious but too often I buy them, forget to use them and they go bad before I am able to enjoy them. I love having Thrive's freeze dried berries on hand when fresh is too expensive or I need a little color and flavor without breaking the bank at the store. The best part about this recipe is it comes together in LESS than 5 minutes. It couldn't be more simple and you (or your family) could make their own breakfast that's healthy and easy.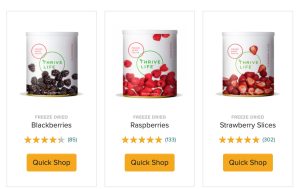 Check out the berries on sale at Thrive this month. With their monthly delivery plan you get the 25% off and then an additional 15-20% off as well as free shipping. It's a GREAT time to add some variety to your food storage. Or, if you want to buy them in bulk and get an additional discount, you can order those in an area near you. Here are a list of the bulk orders happening now in Utah, Wyoming & California. If you want to start a bulk order in your area to save EVEN MORE, send me an email at shandra@dealstomeals.com
Hope you're having an amazing and healthy summer!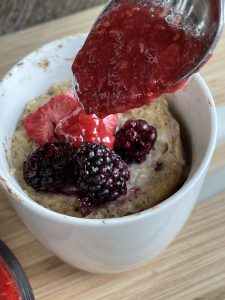 Serve this oatmeal with some fresh jam or extra maple syrup for a sweeter flair. So delicious!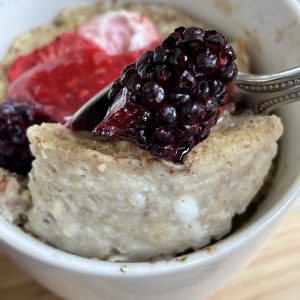 Ingredients
1/2

banana

mashed

1/2

cup

old fashioned rolled oats

1/2

cup

vanilla Almondmilk

2

Tbs.

real maple syrup

1

egg

Dash cinnamon

Dash salt

1

Tbs.

dried or fresh Thrive strawberries

1

Tbs.

dried or fresh Thrive blackberries

Additional milk or syrup for serving
Instructions
Spray a large microwaveable mug with cooking spray. Place the peeled and soft half of the banana to the bottom of the mug and mash into small pieces. Add the oats, almondmilk, syrup egg, cinnamon and salt. Mix until combined. Add the fresh or freeze dried berries and stir. Place in a microwave for 2 minutes. Remove and stir. Place back in the microwave for another 30-60 seconds. Remove from the microwave and serve with extra berries, syrup, berry jam or milk.