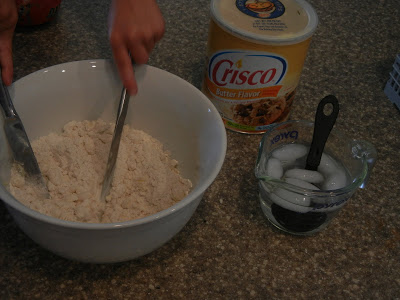 What would Thanksgiving be without a homemade pumpkin pie? I am usually too full to eat too much pumpkin pie after dinner on Thanksgiving, but it is one of my favorite things to eat for breakfast Friday morning. Pumpkin pie is so light and melts in your mouth. Below is my favorite recipe for homemade pie crust. It is simple to make (from all food storage ingredients) and is very easy to work with and nice and flaky. After many pies, I have found the most important tip is to NOT make your crust in a food processor or with an electric mixer. Anytime I mix the dough too much it becomes pasty and too sticky. Cutting the dough with knives or a pastry cutter is the way to get your dough to be the best consistency.
Now..onto the ultimate pumpkin pie recipe. Although the Libby's Pumpkin Pie recipe on the back of their can is very good, Paula Deen has stepped it up a few notches with heavy whipping cream (instead of evaporated milk), sour cream (gives it an awesome tang), and butter (of course it's better with butter!). The caramelized nuts on top also brings this pie to a new level. I love the combination of the flaky crust, smooth center, whipped topping and the crunch of the sweet nuts. Together it is a holiday hoe-down in your mouth. No need to look any farther for the perfect pumpkin pie. Scratch one thing off your list 😉
[buymeapie-recipe id='882′]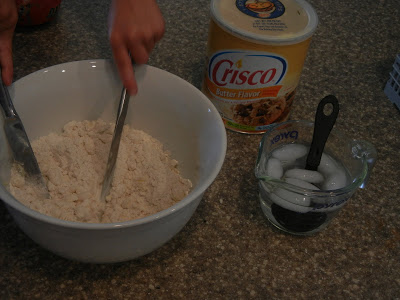 Cut the shortening into the flour mixture until the dough begins to break down to the size of a small pea. Use ice cold water to help keep the dough firm and easy to work with.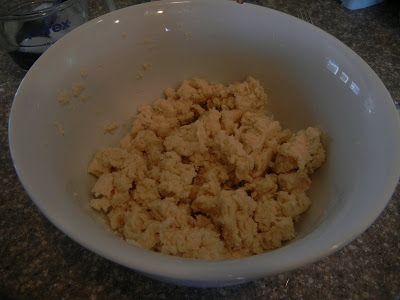 Once the dough is soft, but not too wet, place on a large piece of saran wrap and wrap up to set in the fridge for 30 minutes or overnight. The dough in this stage can also be wrapped twice and frozen for a later meal/pie.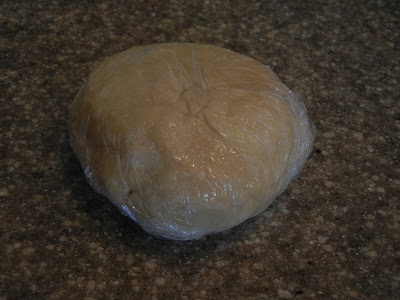 Roll the dough onto a lightly floured surface. I like to roll my dough onto the saran wrap I have wrapped the dough in, or onto a piece of wax paper. This helps lift up the pie crust easily into your dish. Don't over flour the crust or your pie will end up too dry.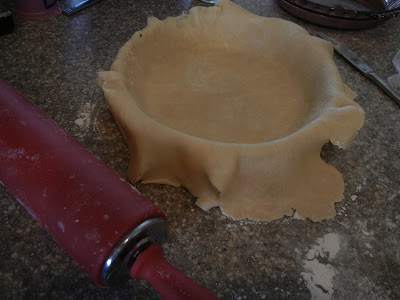 Cut the pie crust one inch around the pie plate. Roll the crust under to create a thicker edge to your pie.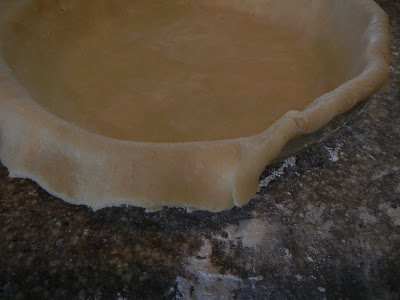 Pinch your pointer finger in between your other two fingers to create a beveled edge to your crust.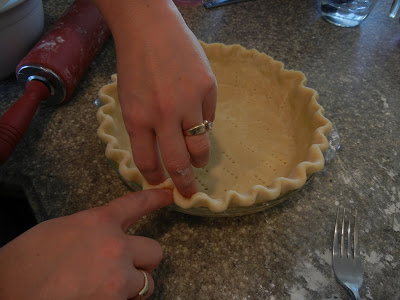 If using the pie dough for a single cooked crust, poke the bottom of the pan with a fork to prevent bubbling. For the pumpkin pie you can just pour the pie batter directly into the crust.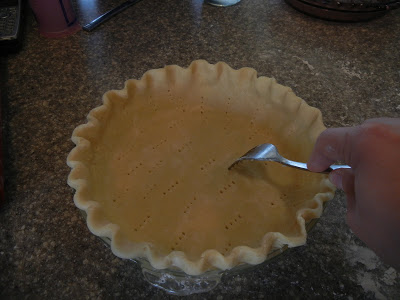 [buymeapie-recipe id='648′]