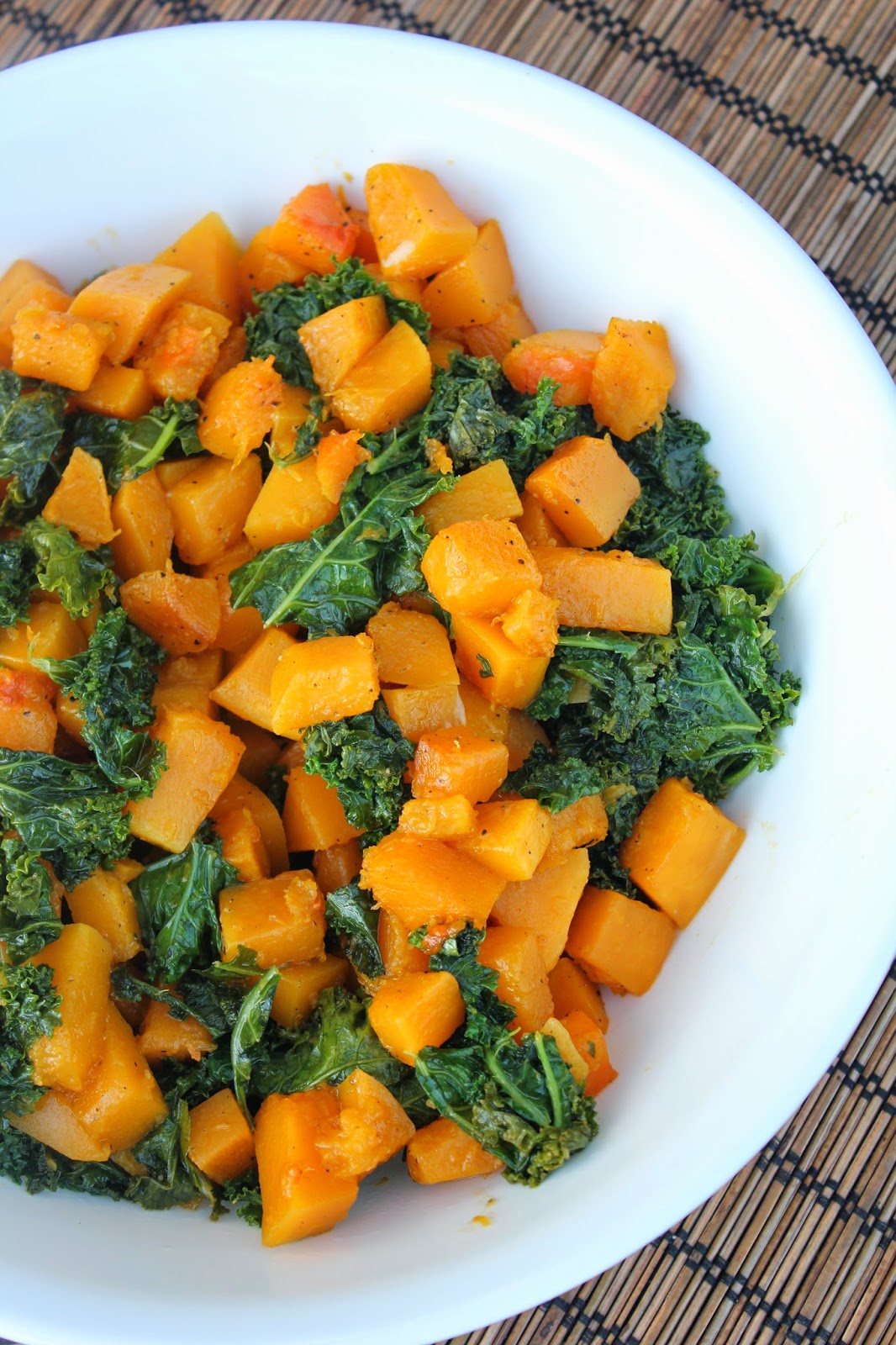 This side dish makes the most healthy, flavorful and delicious textured dish you will have. I love the sweet squash cubes with the fresh and tender kale. This recipe is so simple and yet full of awesome flavor. This is a great vegetarian side dish or meal. You can serve it over rice, on pasta or just plain.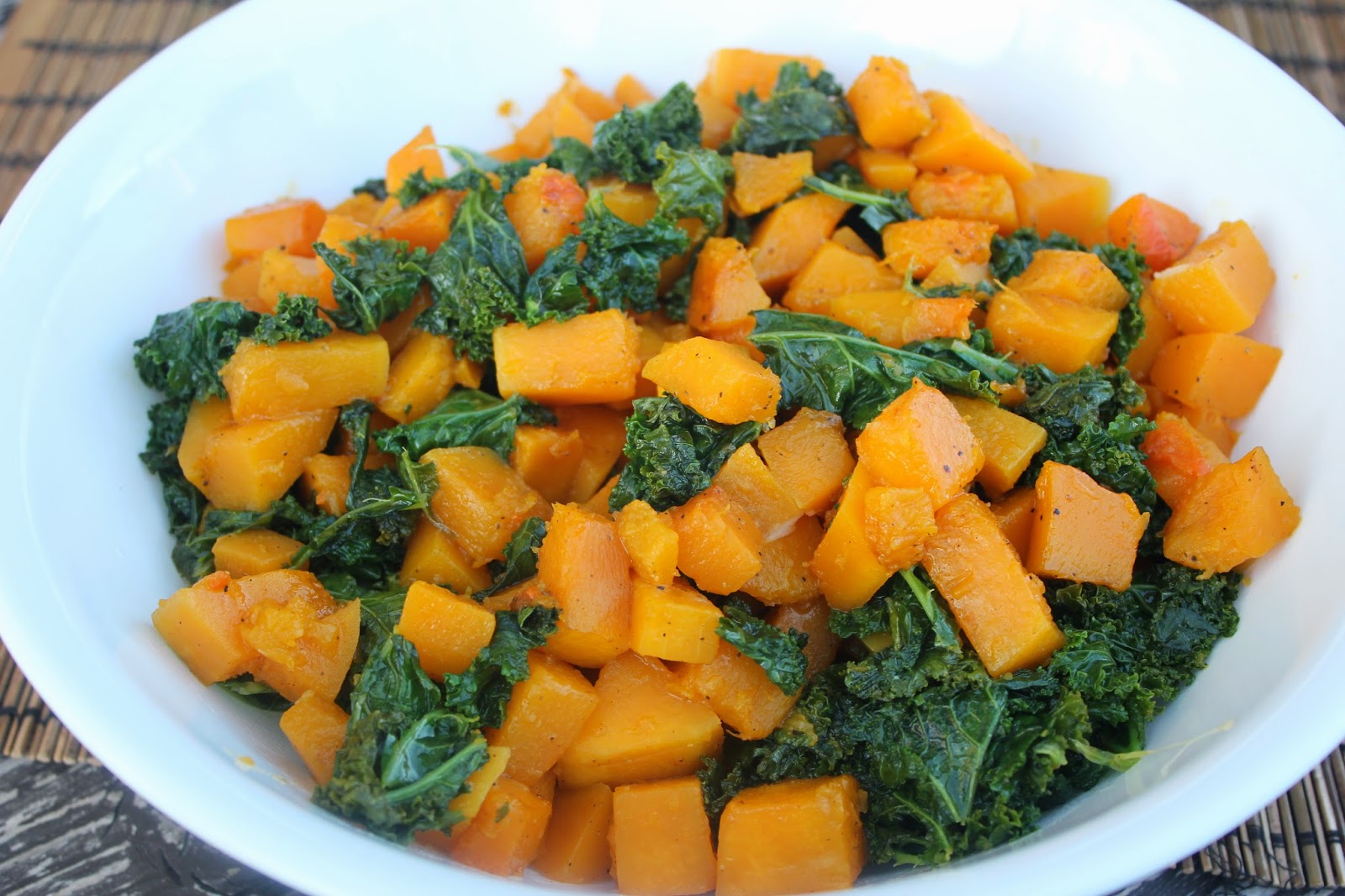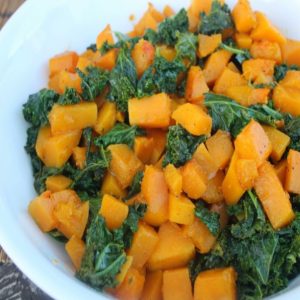 Ingredients
1

butternut squash

peeled, seeds removed and cubed

4

kale leaves

stems removed and chopped

2

garlic cloves

minced

1

tsp.

sugar

1/2

tsp.

black pepper

1

tsp.

salt

plus more if needed
Instructions
Prepare the squash by peeling off the skin. Cut the squash in half and remove the seeds and center of the squash with a spoon. Cut the squash into long strips and then dice into 1/2 inch cubes. If you don't have time, you can also purchase pre-cut squash if you would rather. Rinse the kale and remove the leaves from the stem. Coarsely chop the kale and set aside. In a medium sized saute pan, pour a couple tablespoons of olive oil. Let the olive oil heat until hot. When the oil is smoking, add the diced pieces of squash. Saute with a wooden spoon to toss the squash into the oil. Turn the heat to the stove to medium-low heat and continue to let the squash cook until they begin to be slightly tender. Add the garlic while the squash is cooking for extra flavor. Once the squash is soft, add the chopped kale to the squash and toss to combine. Season the kale and squash with salt and pepper. Continue to saute until both the squash and kale are tender, but not mushy. Remove from the heat and serve.