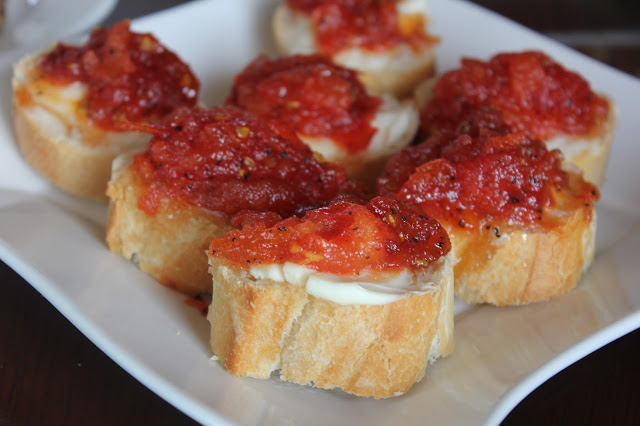 Do you have tomatoes and zucchini coming out of your ears? Sometimes it is hard to think of new ways to use these two favrorite garden items. I have two EASY recipes that make for the perfect after school snack, appetizer, or side dish for your summer dinners. These Caramelized Tomato Baguettes are SO incredibly good they are as addicting to me as a homemade brownie covered in caramel. My sister made these for a baby shower tonight and I could NOT stay away from them. The sweet and salty tomatoes on top of the smooth cream cheese all broiled in the oven together is hands down, my favorite appetizer. My problem is they are so addicting if I make up a pan of these I can't stop until they are all gone. You are going to LOVE them!!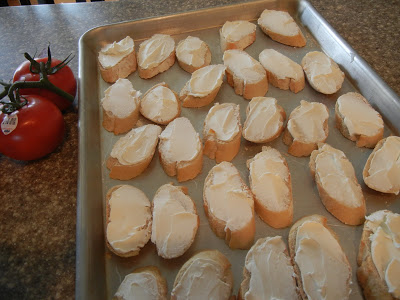 Spread the cream cheese on top of each sliced piece of baguette bread.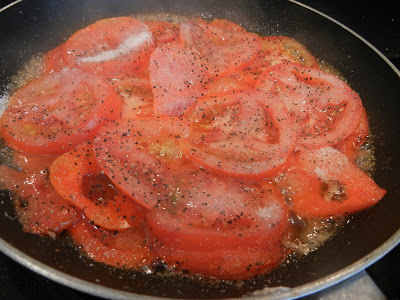 Dissolve the sugar and butter in a pan. Add the sliced tomatoes and let them simmer until they soften and the sauce begins to caramelize and thicken.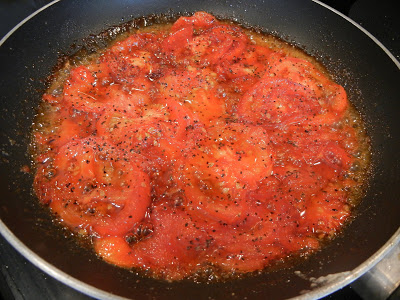 Place a spoonful of the caramelized tomatoes on top of each baguette. Broil until slightly golden brown and serve warm.
[buymeapie-recipe id='685′] [buymeapie-recipe id='937′]