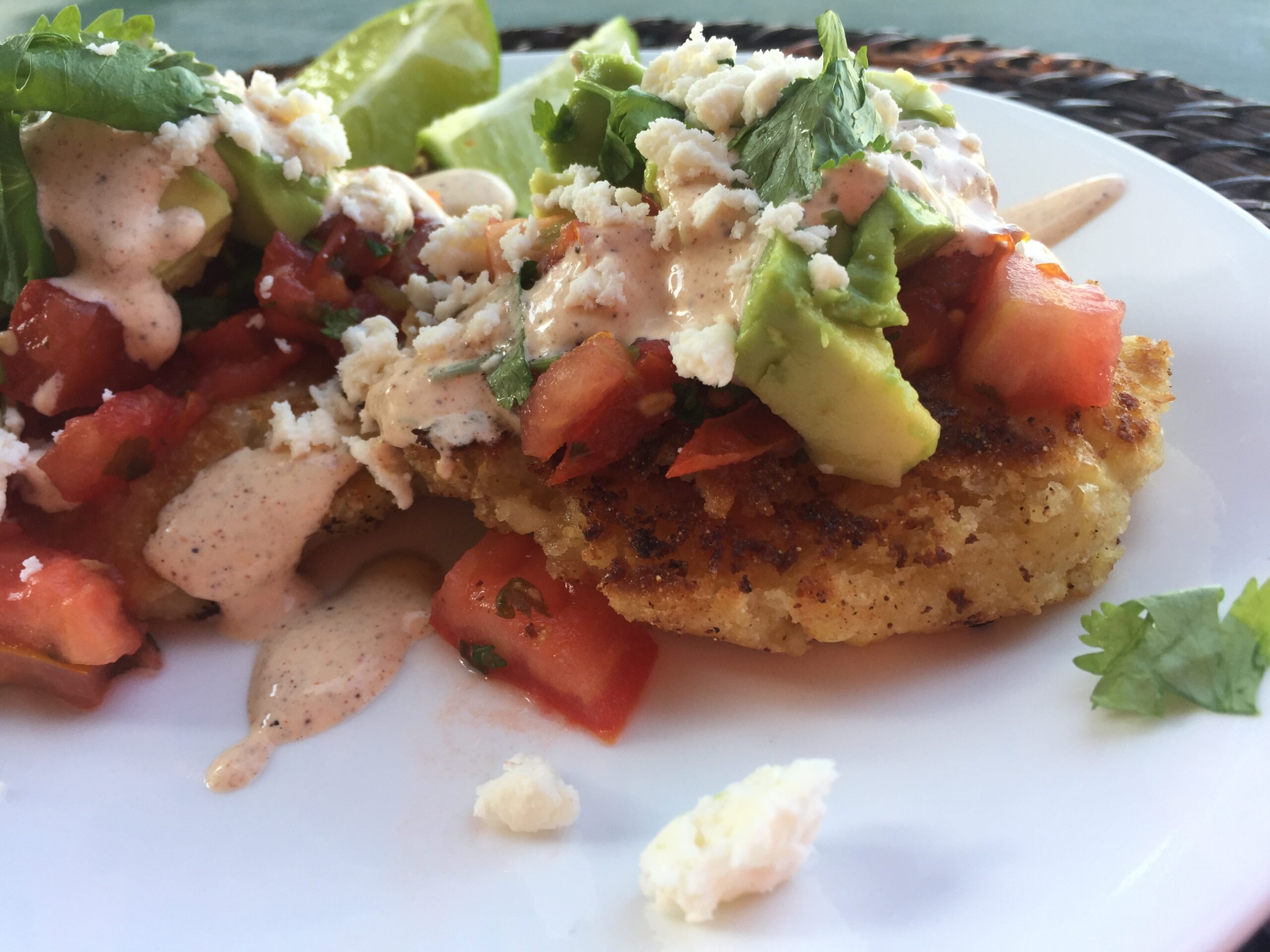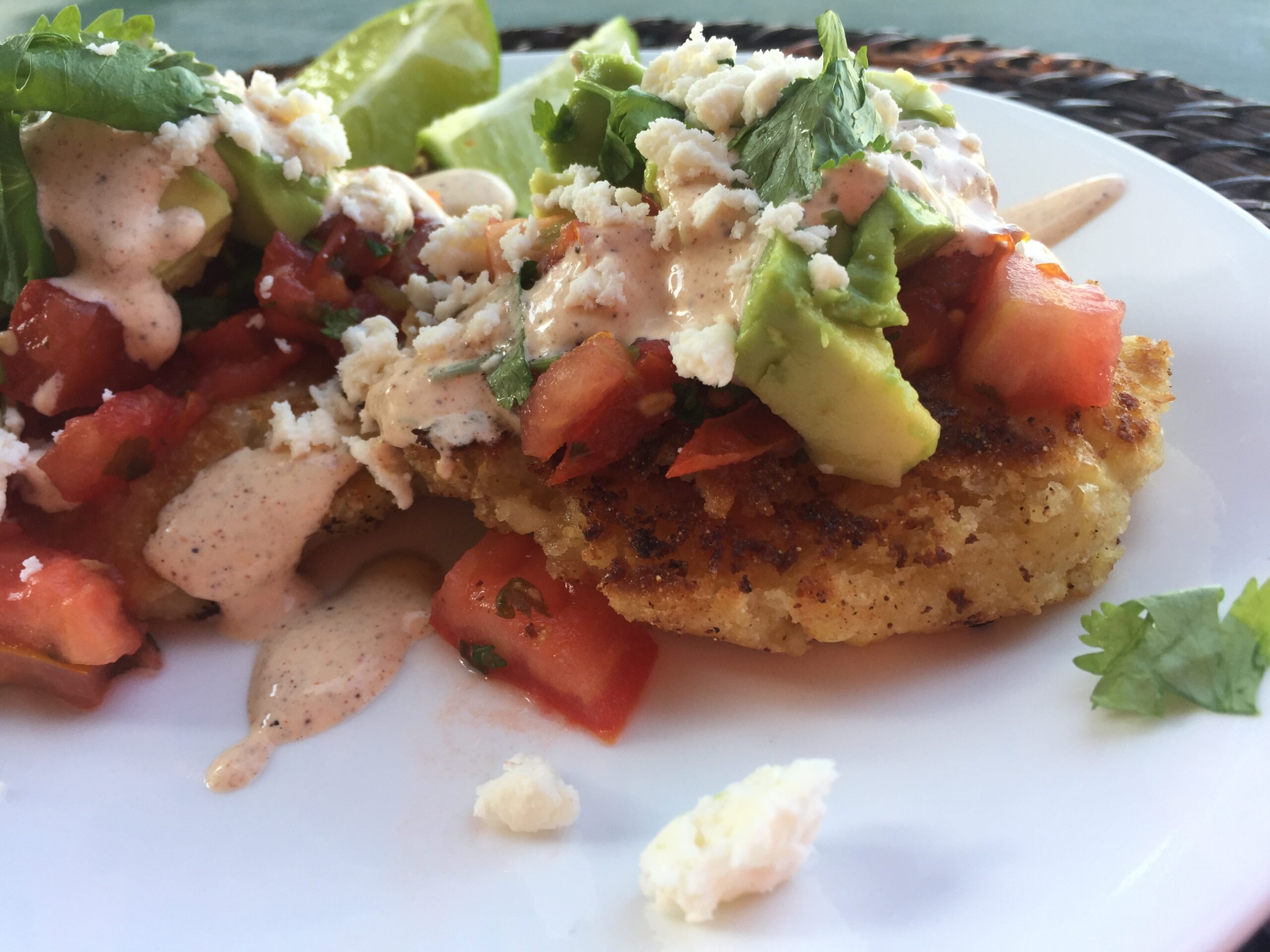 When I don't create new recipes I get kind of bored in the kitchen. Are you guys the same way? It had been awhile since I had made a copy cat recipe, so I got some delicious inspiration at Cheesecake Factory last week. This was just what I needed to make dinner fun again! You are going to die at how amazing these Sweet Corn Tamale Cakes are.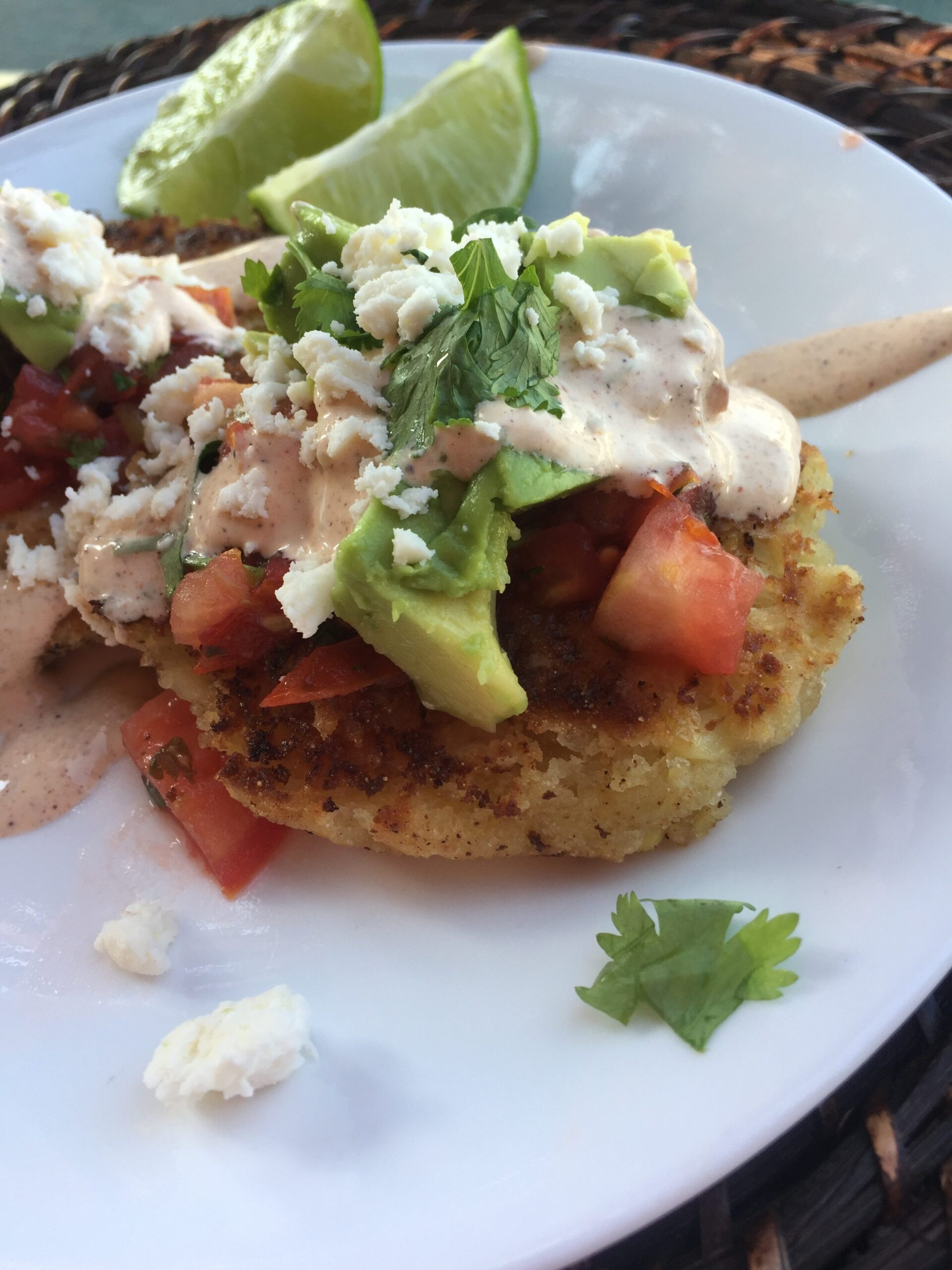 This recipe I am so totally excited to share with you. We ate this meal three days in a row (yep, I made three separate batches of corn cakes) and they were amazing every time. Since that first week trying this recipe I have shared this recipe with many friends and family who have adopted is one of their favorites now too.  Especially you vegetarian's out there. If I didn't eat meat, I would eat this meal a couple times a week 😉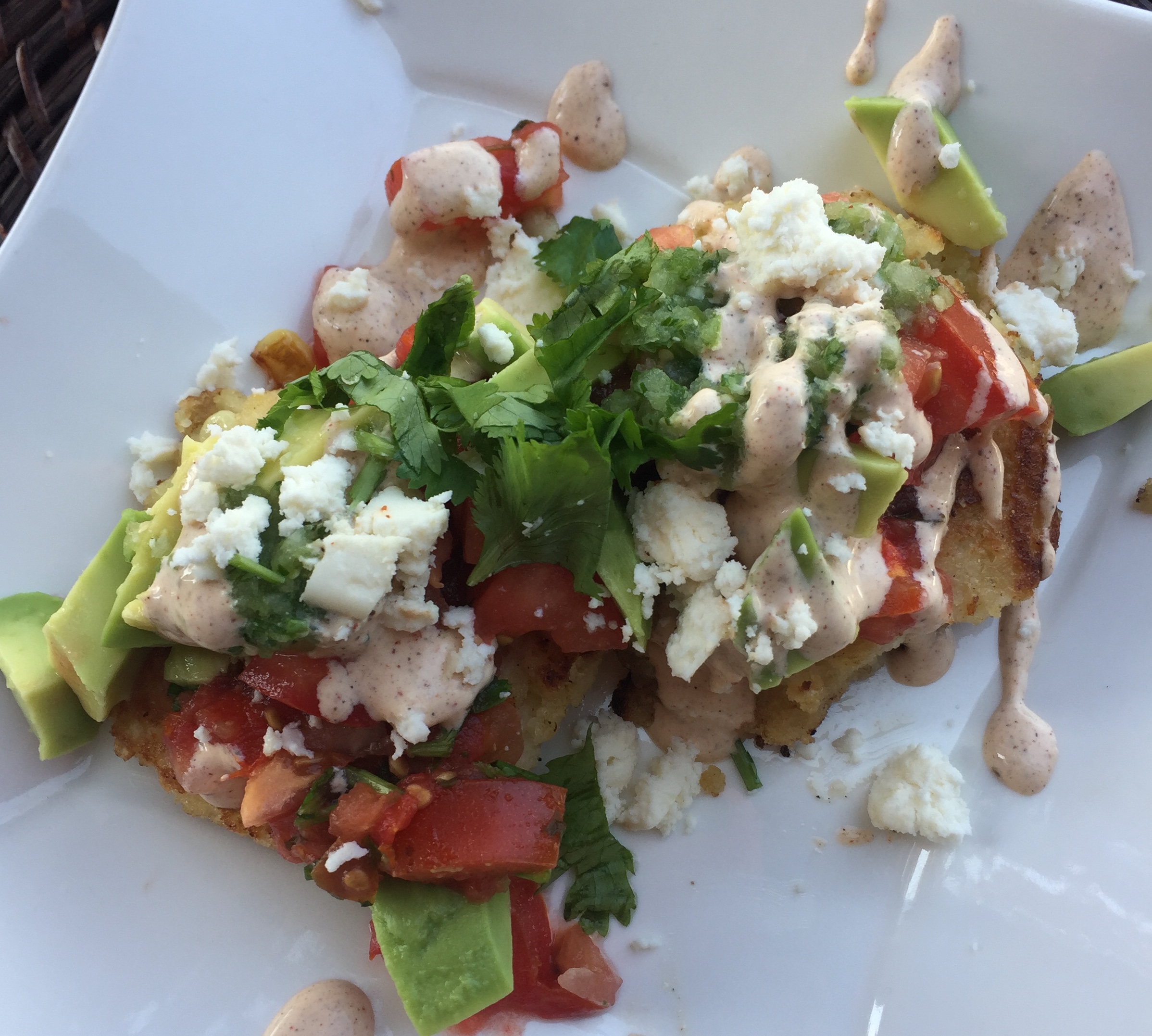 A couple things about this recipe. I found a copycat version online that I tried and liked okay. However, the 2 sticks of butter I couldn't stomach on my healthy eating plan. So, I decided to change out a stick of butter with pureed white beans and it was awesome! You didn't miss the extra butter at all and it actually cooked easier and better. Also, I cut the sugar in half since I didn't want my corn cakes as sweet as they are at Cheesecake Factory.
One tip to make these cakes cook easily is to refrigerate the cake mixture for an hour or more before forming into patties. You can roll them out like a biscuit or just form with your hand. Either way works great when the dough is cold!
Check out some of our other Cheesecake Factory Copycat Recipes.
Ingredients
CORN CAKES:

1

stick butter

room temperature

15

oz.

can white beans

drained

3

Tbs.

white sugar

1/2

tsp.

salt

2

cup

frozen corn

1

cup

corn harina flour

4

Tbs.

flour

1

cup

frozen corn

CREAM SAUCE:

1/2

cup

mayonnaise

1/2

cup

sour cream

1

tsp.

chili powder

1/2

tsp.

paprika

1

pinch

cayenne pepper

1

tsp.

salt

1

tsp.

black pepper

1

tsp.

garlic powder

1-2

tsp.

lime juice

1

cup

pico de gallo salsa

or fresh tomatoes diced

1

cup

tomatillo

green jarred salsa

1/2

cup

cilantro

chopped (garnish)

1-2

limes

cut (garnish)
Instructions
Corn Cakes:

In a food processor, combine together the two cups of corn, butter, sugar, salt, drained white beans and blend until smooth. Add the harina flour and mix until combined. Add the last cup of frozen corn and pulse just for a couple seconds, keeping these kernels mostly in tact. Place this mixture into a bowl and cover with saran wrap. Place in the fridge for 1-12 hours. Take this mixture out of the fridge and shape into 12-15 round patties about 1 to 1 1/2 inch thick. When ready to cook, heat a saute pan to medium heat. Drizzle the pan with a little olive oil. Place four of the patties into the pan once it is hot. Let the cake cook on one side for 4-6 minutes, or until golden brown. Flip the corn cake and cook on the other side. While they are cooking, make the cream sauce.

Cream sauce:

Place all of the ingredients into a bowl and whisk together until smooth. Serve the hot cakes with the tomatillo salsa, pico, cream sauce, chopped cilantro and a wedge of lime.