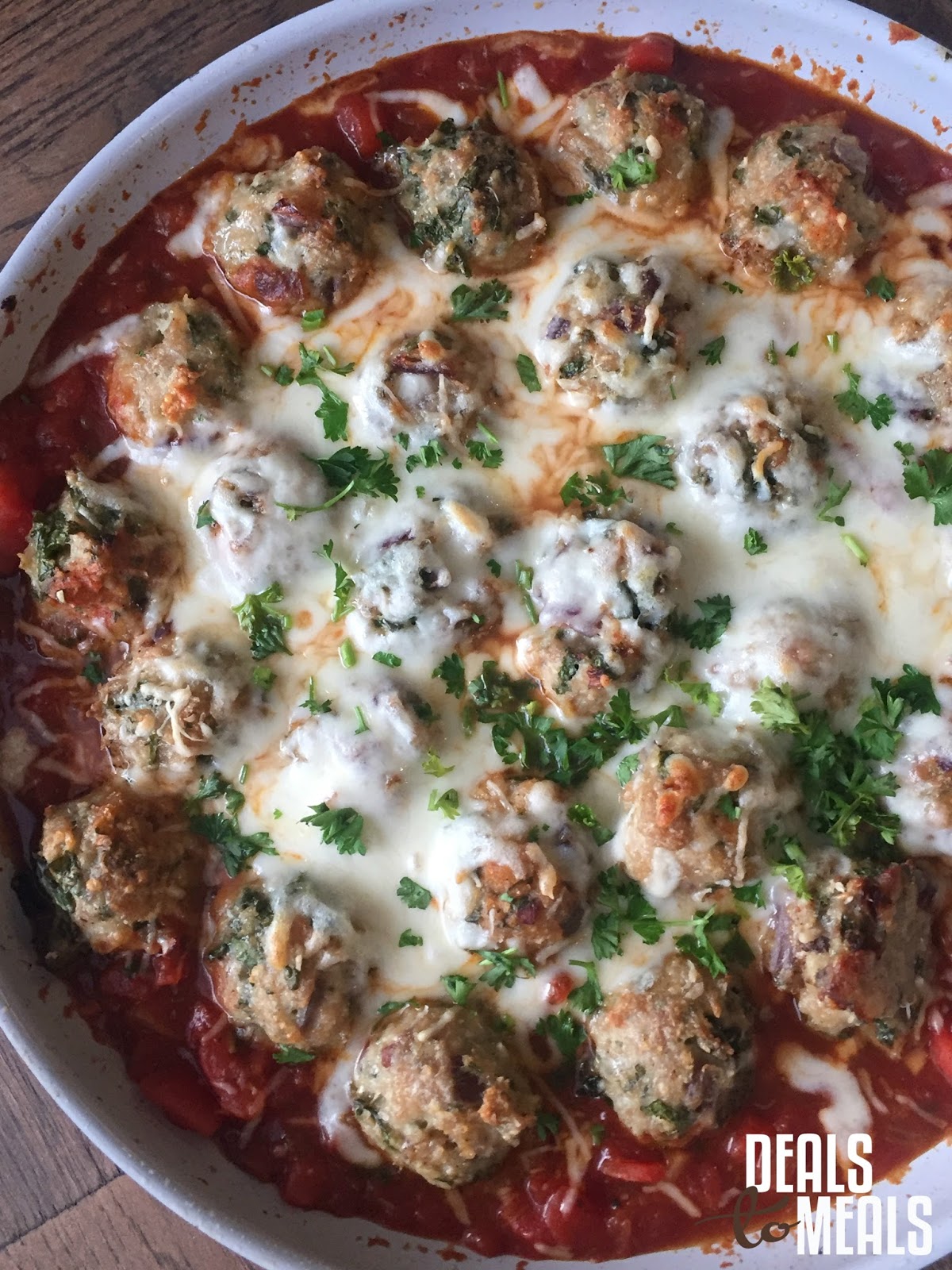 Okay friends, do I have a recipe for you! I can hardly wait to share this super healthy, crazy-good recipe with you. I can't stop thinking about this dish since I made it for my family. It's one of those recipes that you crave as soon as your bowl is empty. I was legitimately sad to be done eating dinner. Not only is the homemade marinara sauce exactly made the way a spaghetti sauce should be, but these meatballs are out-of-this-world delicious. They are tender, seasoned to perfection and are much healthier than a traditional beef meatball. And guess what, you wont miss the fat AT ALL! In fact, I dare say these are the best meatballs I have ever had in my entire life. I love that they have kale in them as well. A great way to sneak in some veggies in a way your kids won't even know 😉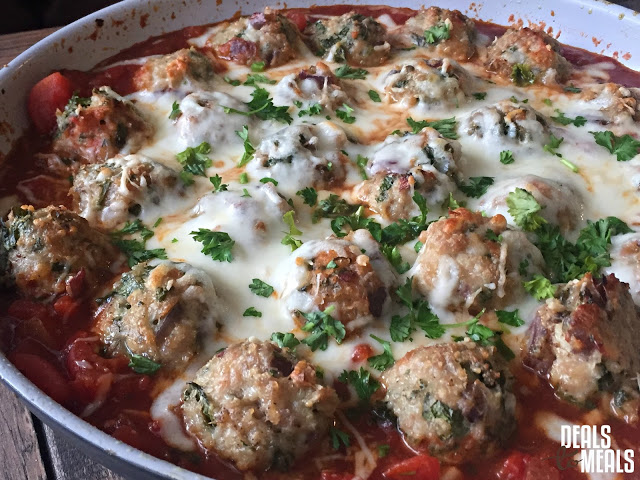 Visit our website to get this delicious recipe. It's a recipe in this week's new meal planner. Hope you love!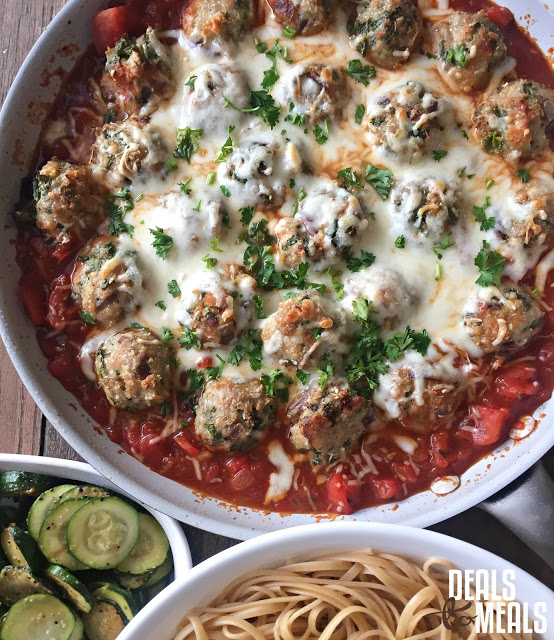 *Also, visit our site to find out where all of the best deals are. Get your canned tomatoes, onions, ground chicken and everything you need on sale for this recipe.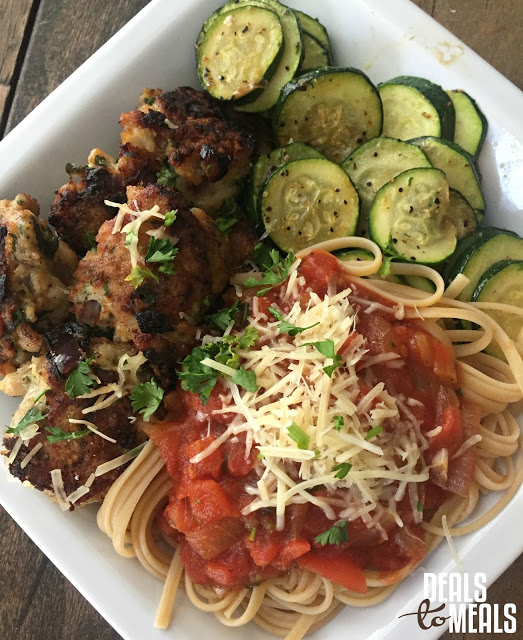 Serve this dish with some whole grain pasta or serve carb-free with some sautéed zucchini.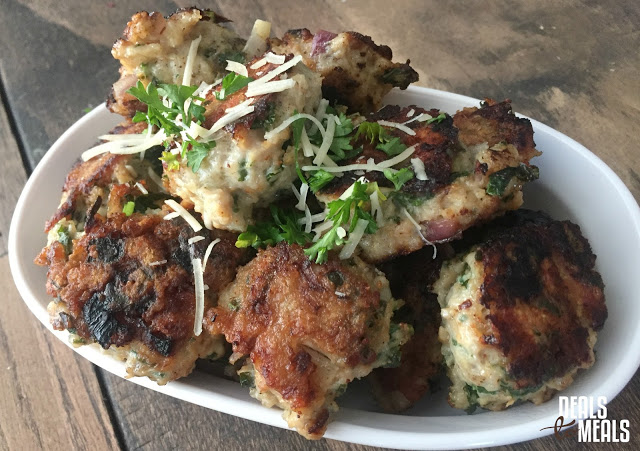 These meatballs were so good my kids and I were eating them like they were candy, right out of the bowl. Yum!