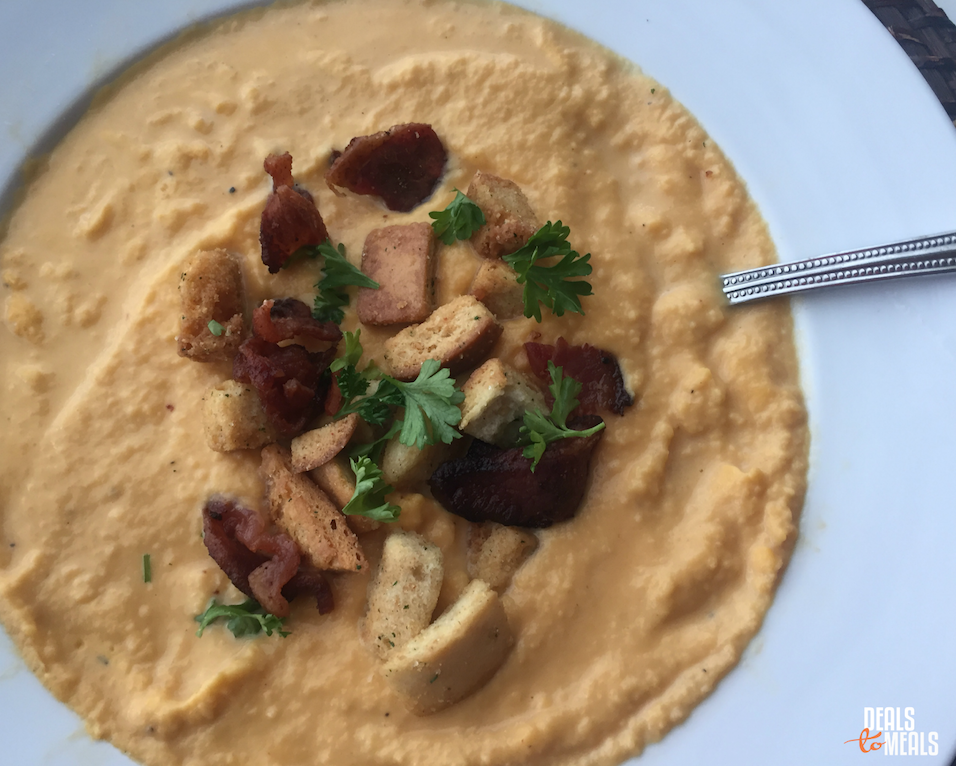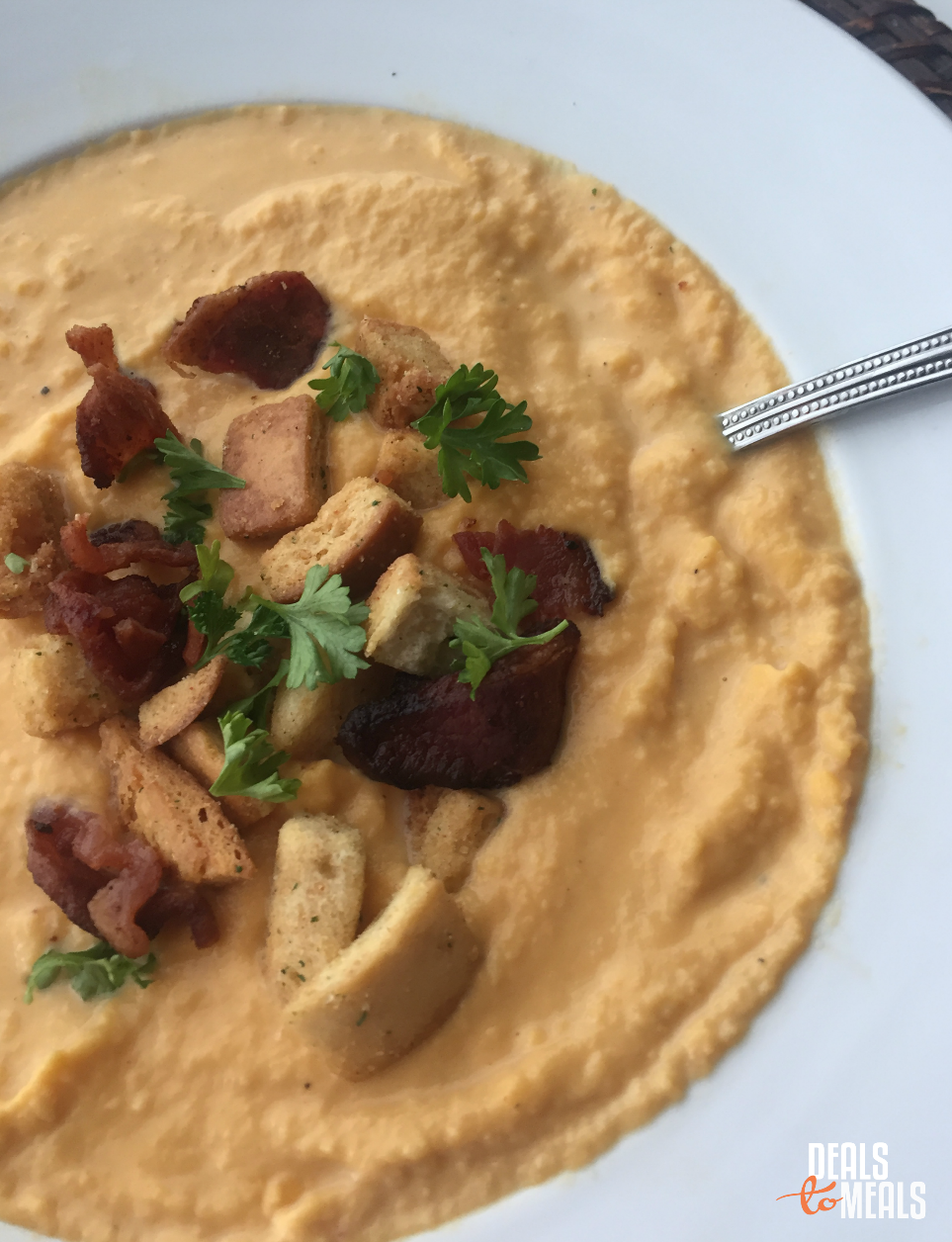 Even though our winter in Utah has felt a little more like early spring, it hasn't kept me from making soups a couple times a week. I just can't get enough of soup this time of year. I think my kids and hubby are kind of sick of it, but I told them to hang in there…only a couple months to go 😉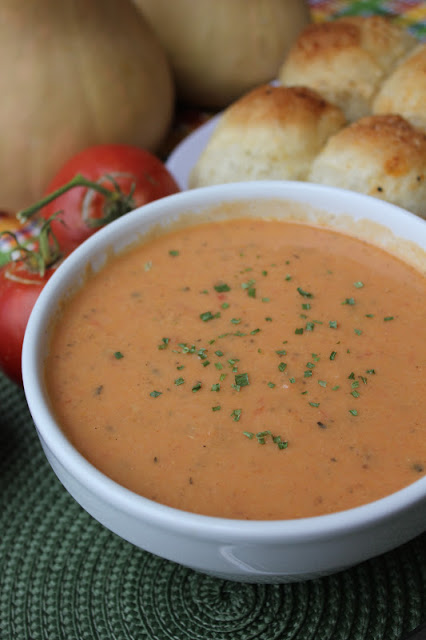 This Creamy Butternut Squash did not disappoint. It actually was my first time making a squash only soup. I've made this Tomato Butternut Squash Soup MANY times this winter, but I wanted to switch things up a bit and make a butternut-only soup.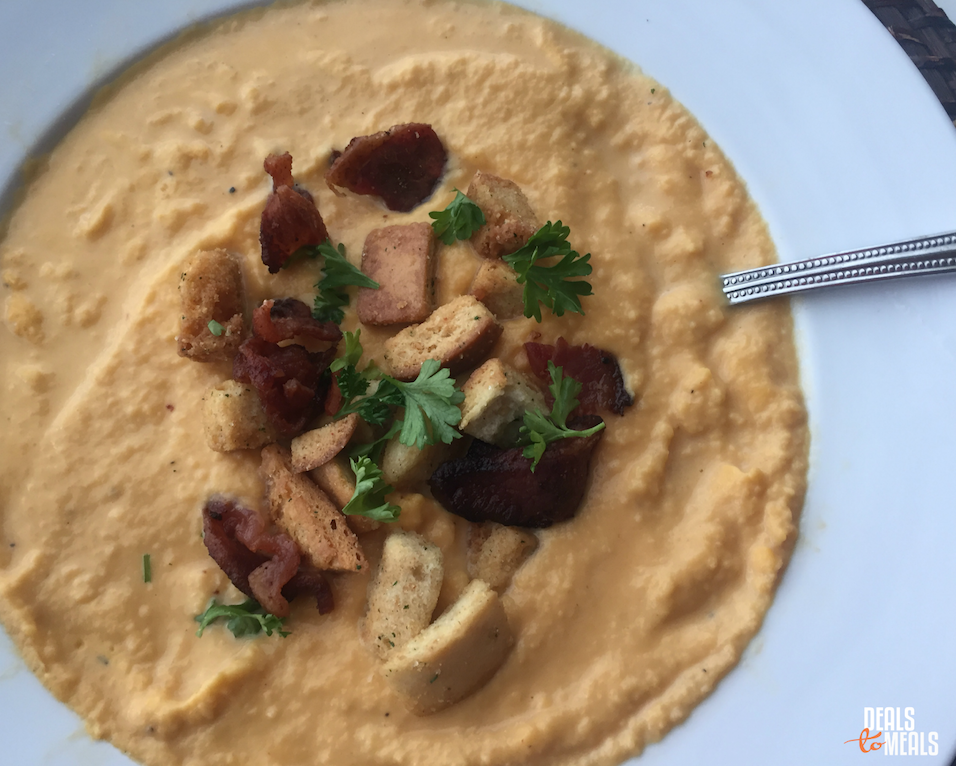 I was in a hurry so I broiled the squash and onions and bacon all in one pan to make things super simple. I threw everything in a blender and voila! Dinner was served. Top this soup with some seasoned croutons and the crispy bacon and I was in Soup-Winter-Heaven 😉 Hope you love this too!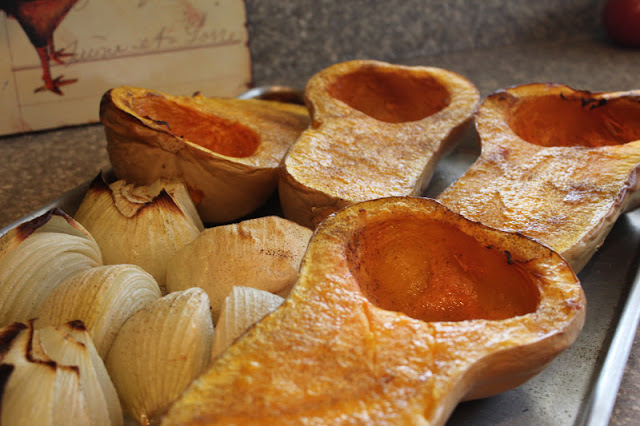 Remember to Login to Deals to Meals to find the best deals on fall squashes in your area.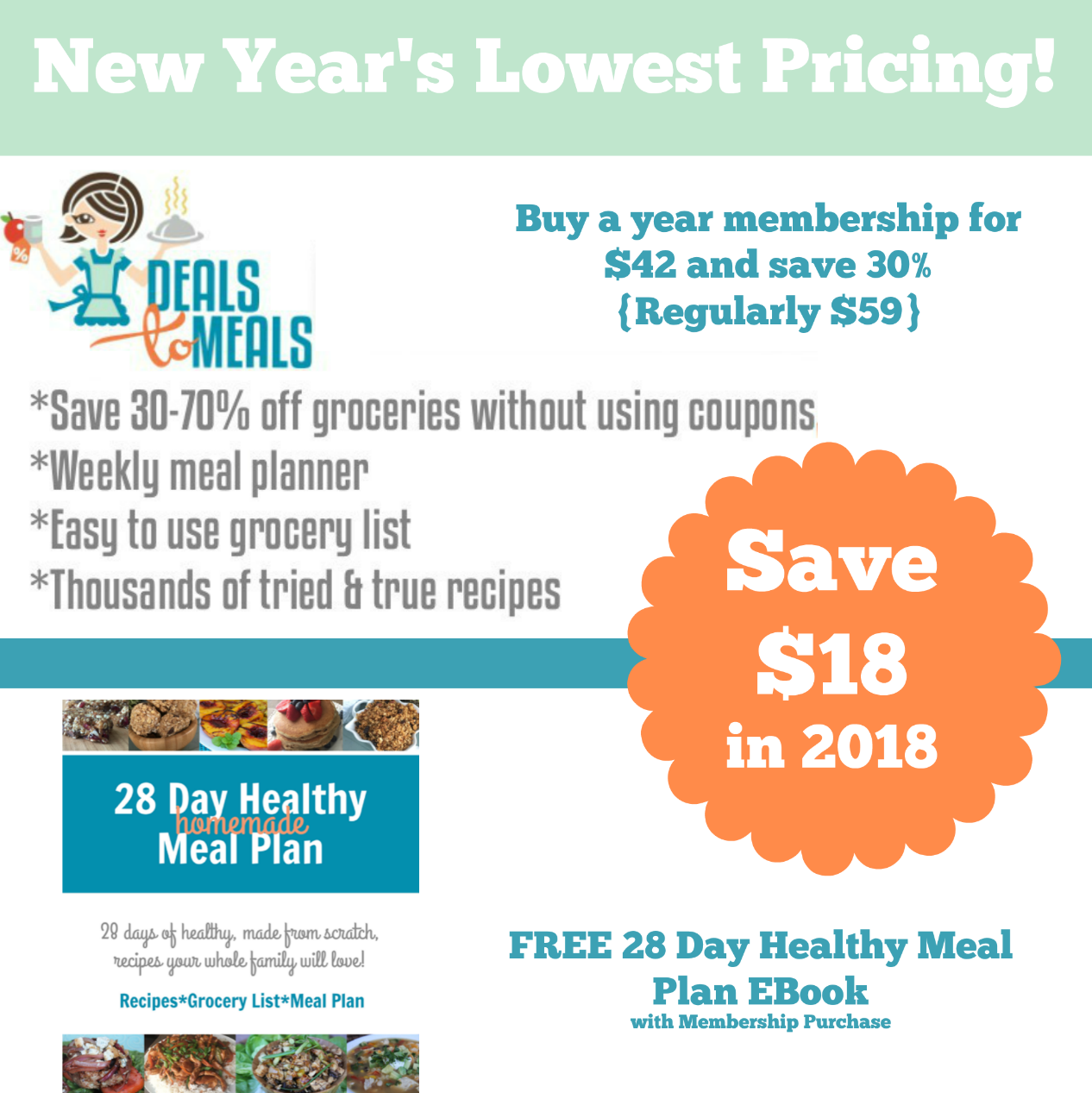 [buymeapie-recipe id='1047′]