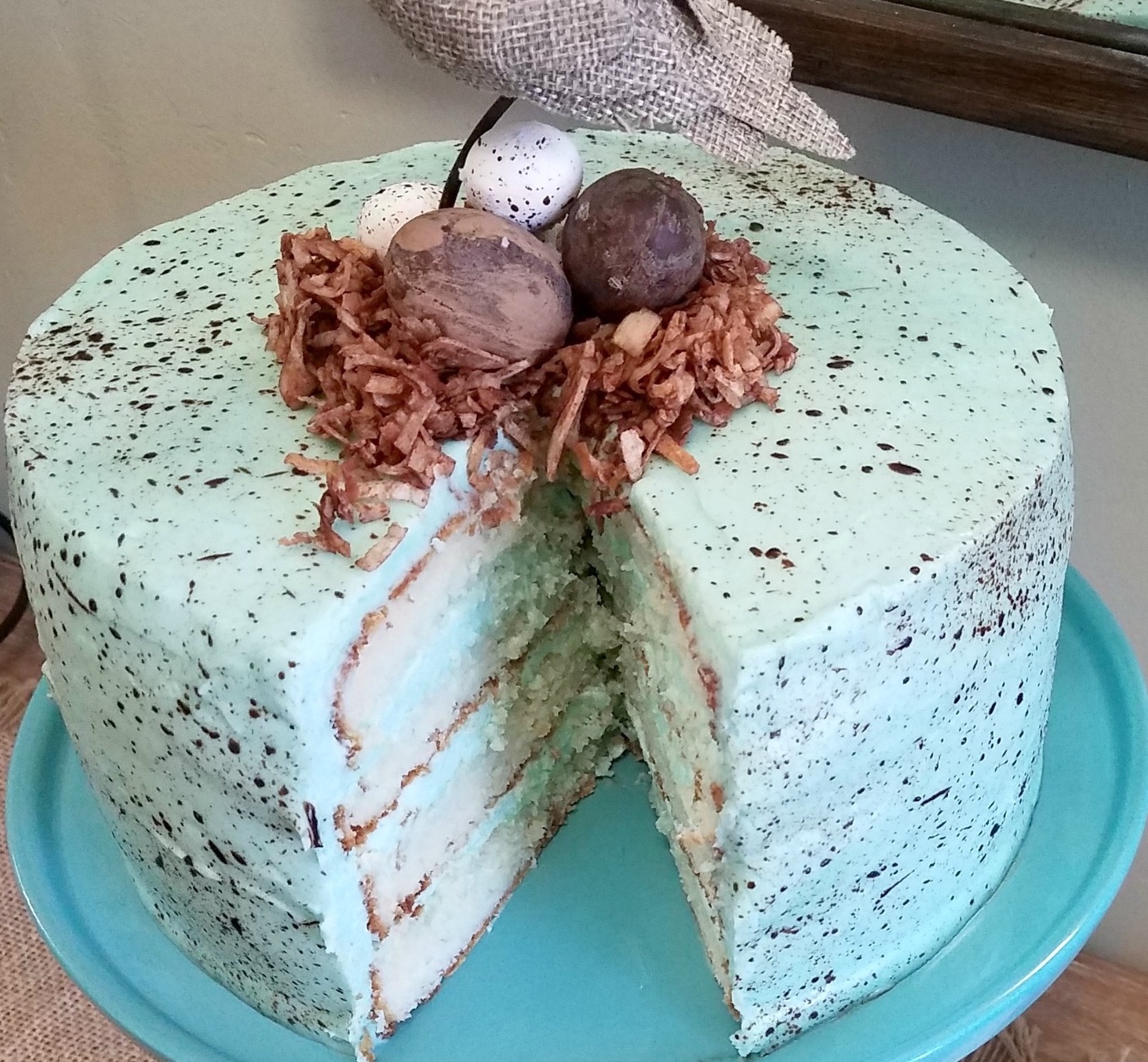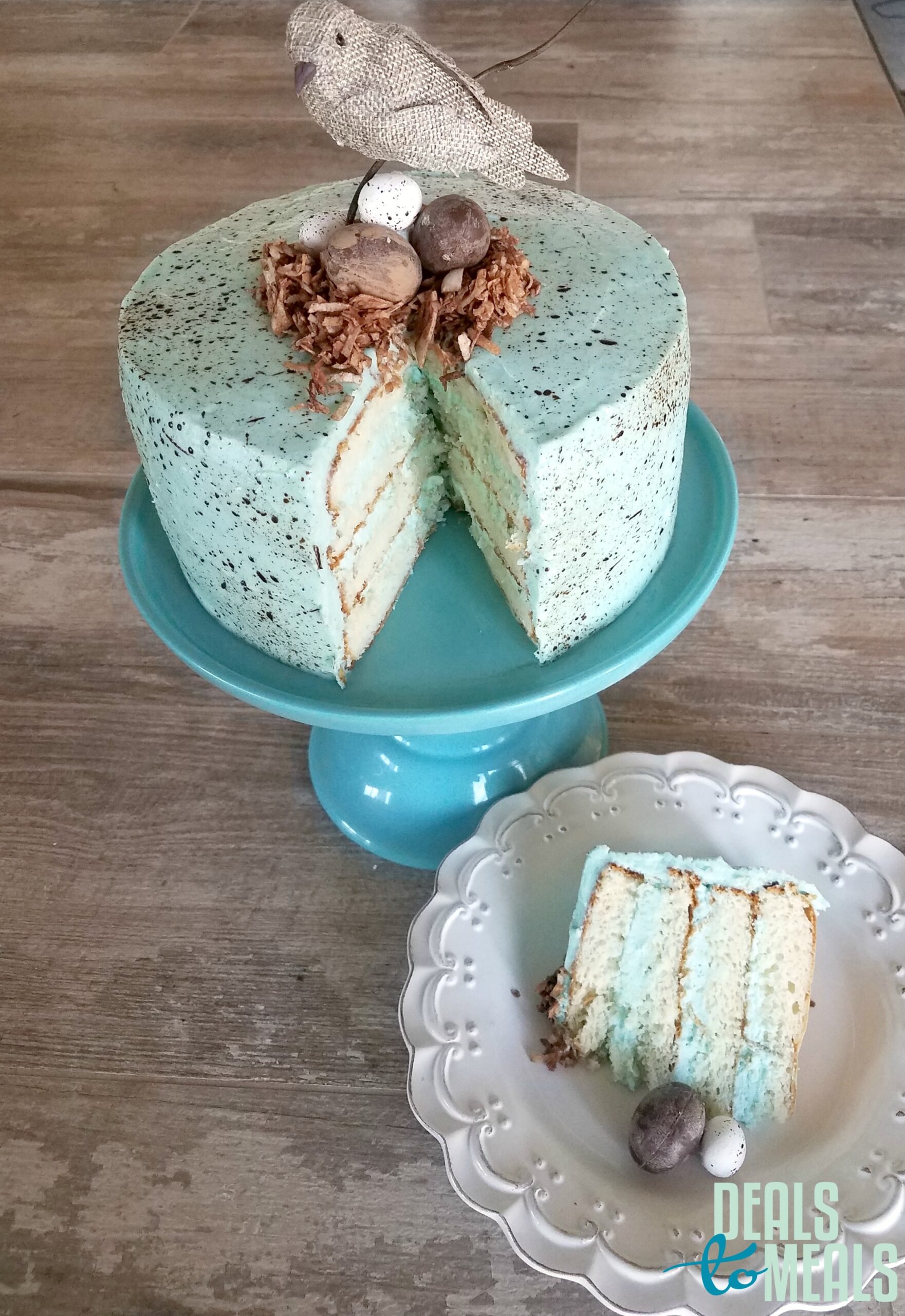 I love my friend Ellen. She is one of those people that does everything above and beyond anything most people could even imagine. She is not only an amazing mother and friend to so many, but she is a chef unlike any other. No one turns down anything Ellen makes from her kitchen. If you are privileged enough to eat something she makes, you count yourself blessed. Not only are the recipes Ellen makes extremely tasty, but they are also a masterpiece of art. Look at these..they are breathtaking!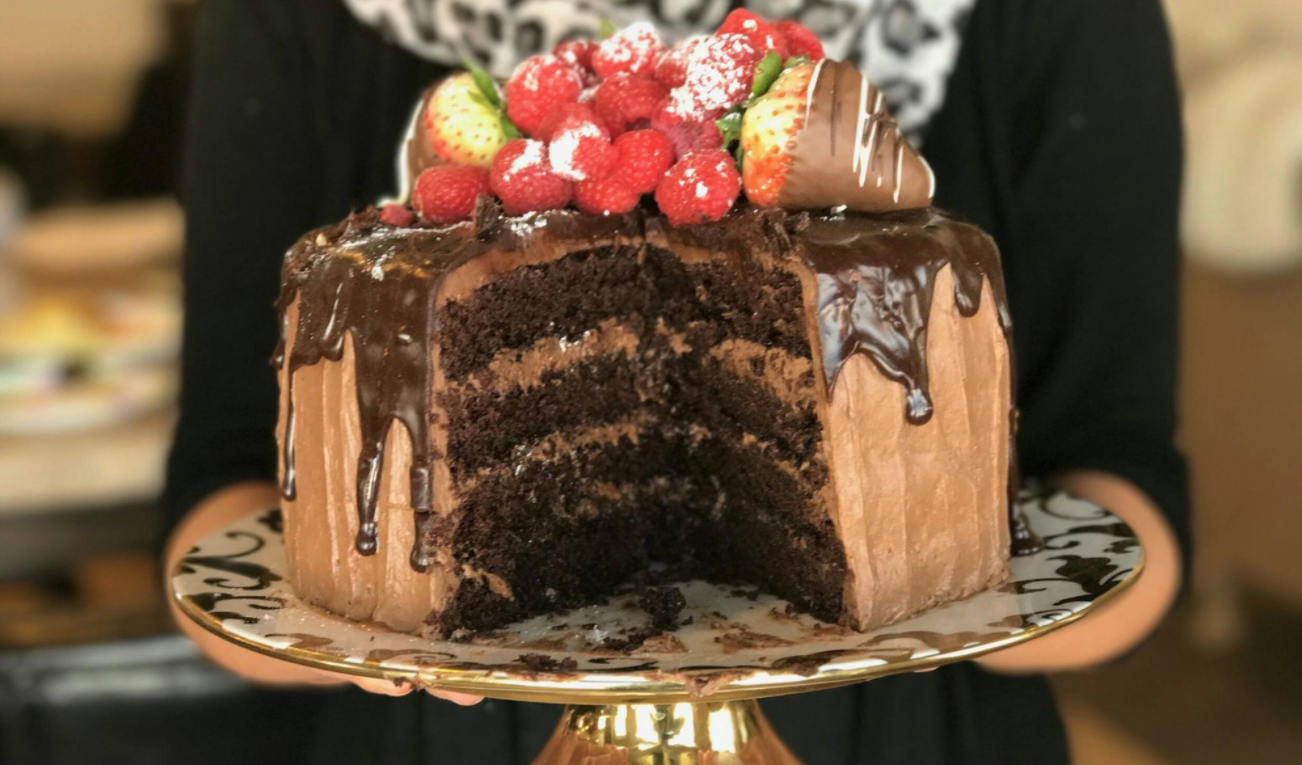 Whether she's making a birthday cake for her children, or making Lemon Herbed Chicken, she makes things look like it came from a five star restaurant. In fact, a five star would be down grading Ellen's cooking. She'd really be a 10 star if I was the one ranking her recipes!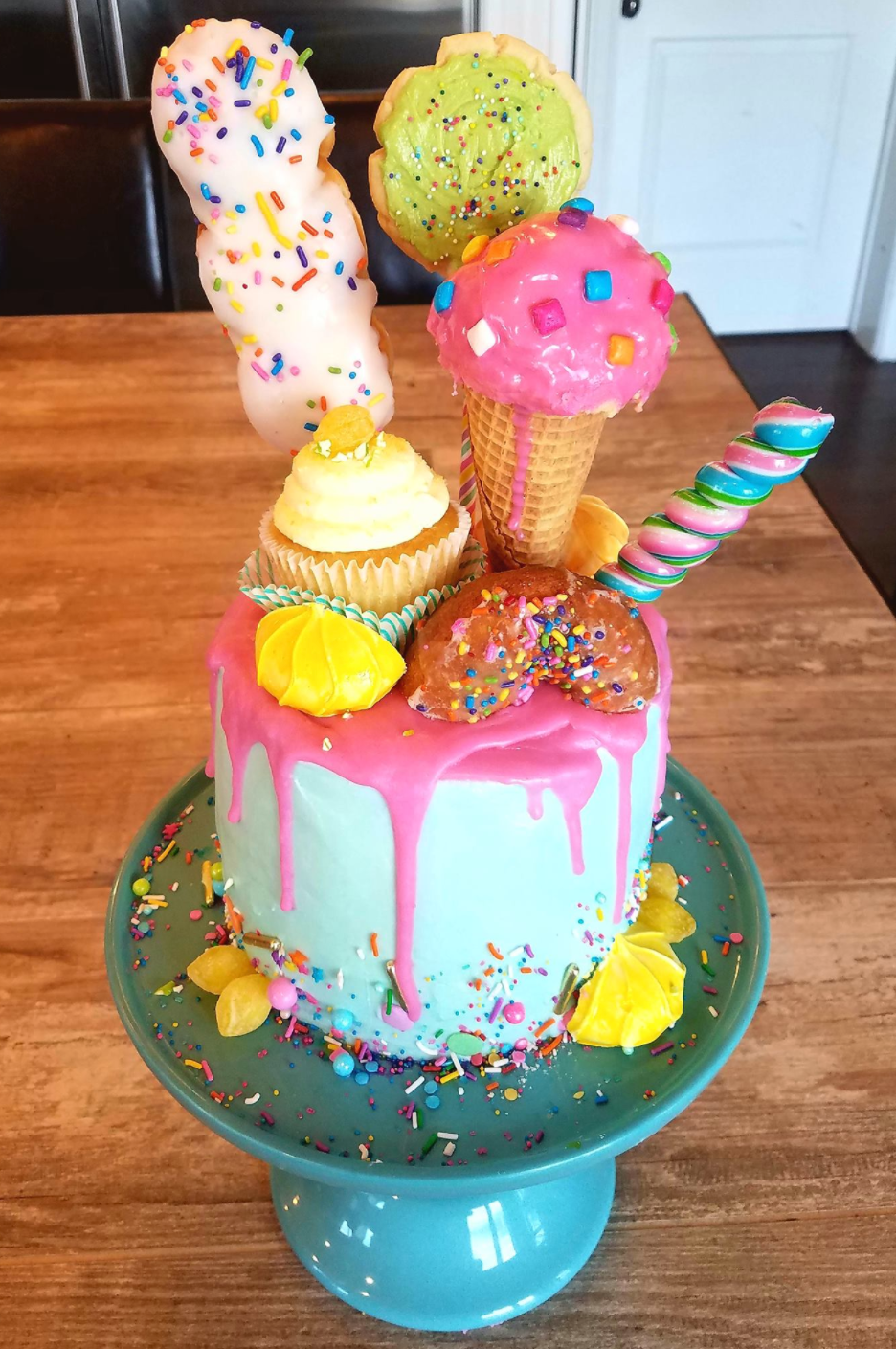 That's why we are super excited to have her join our Deals to Meals team as a contributor as well. Ellen has many recipes on our blog that we love, and this Robin Egg Vanilla Cake is no exception to her award winning recipes.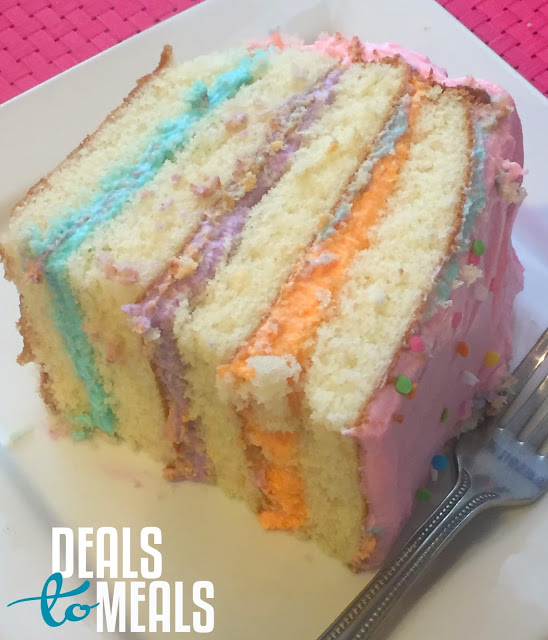 Aren't her cakes out of this world? I was talking to Ellen the other day and asked if she had any ideas for Easter recipes. She said, "You know what, I've been wanting to come up with a Robin Egg Cake–I'll see what I can come up with" Literally an hour or so later, she sends me a text with a picture of this cake. I told you..she makes Betty Crocker look pathetic!
Best part about this recipe is the base of it is a cake mix from a box. You'd never know it, but it's actually not a difficult recipe. I think any of your Easter guests would be super impressed to have this stunning cake be the finale to any meal. Hope you enjoy! ~Shandra
[buymeapie-recipe id='956′]