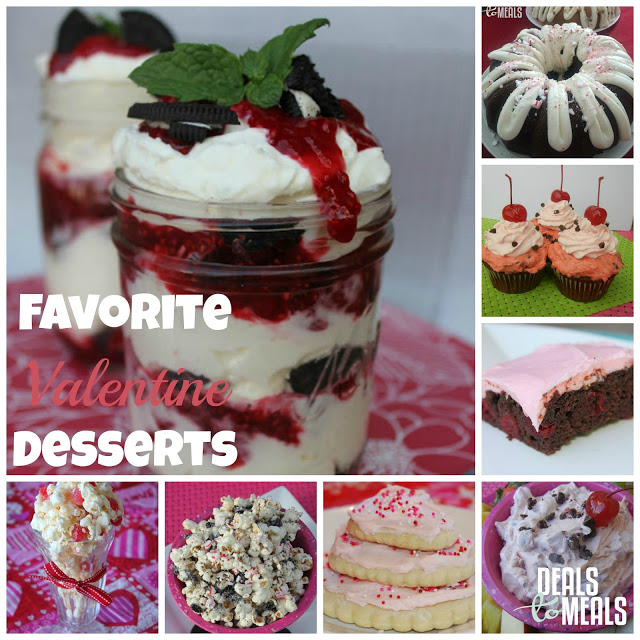 How was your weekend? I hope all of you had a great game day weekend. We didn't watch the Super Bowl, but we had a great time being together and eating lots of good food 😉 Happy for all of you Bronco fans though, it sounded like it was a great game!
Now that the Super Bowl is over, I guess that means we can move onto Valentines Day, right? I love Valentines Day. We are usually in California over Valentines Day, but this year we are home. This is the one holiday we don't have lots of family traditions for. Shocker, I know! Do any of you have any favorite traditions you could share with me? As long as I go on a date with my hubby, I'm a happy lady! I would love your ideas though to make this day a little more special for our clan 😉
In the mean time, I've been dreaming up some of the treats I want to make this week. There are so many yummy valentines day treats. What is Valentines Day without homemade sugar cookies? Or, Chocolate Cherry Brownies. How about some Peppermint Oreo Popcorn for a snack? Or Cherry Chip Fruit Dip? Continue to read this post to get my favorite, Double Chocolate Bundt Cake recipe as well as this recipe for the Peppermint Oreo Popcorn. Yum!!
[buymeapie-recipe id='88']
[buymeapie-recipe id='89']