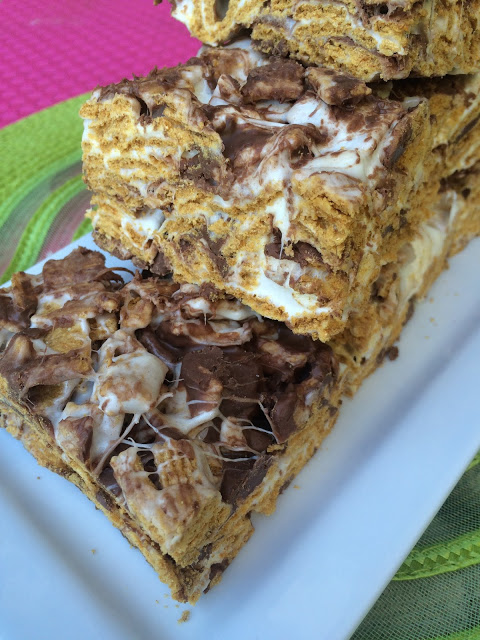 We have really lucked out lately with some great cereal sales. Anytime you can get a box of cereal for under $2.00, I'm pretty happy. This week is no exception.
Login to our website
to find all of the best cereal (and many other awesome) grocery deals!
The other day my husband came home with tons of boxes of Golden Grahams and I couldn't help myself and I had to make a batch of these S'more Bars. Not to mention, chocolate chips here in Utah are on sale for only $1.67–how great is that?!? I love baking season with all of the great baking sales. You are going to love these bars and how easy they are to make. Just beware, they are completely addicting! Have a fabulous weekend!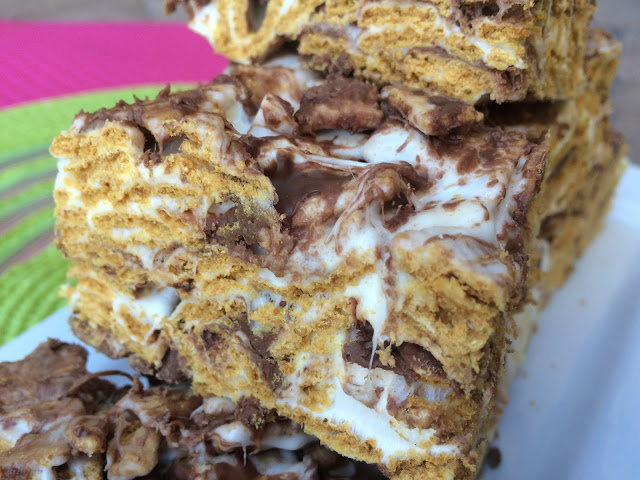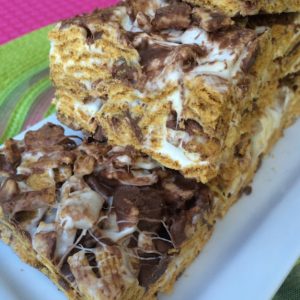 Ingredients
20

oz.

mini marshmallows

1

stick butter

1

tsp.

vanilla

12

oz.

bag milk chocolate chips

1

box Golden Graham Cereal
Instructions
In a sauce pan, turn the oven to medium-low heat and add the butter and marshmallows to the pan. Let the butter and marshmallows start to melt over the heat. Keep the temperature not too hot, so the marshmallows don't burn. Let them cook for a few minutes while you prepare the rest of the recipe by pouring the chocolate chips and the Golden Grahams into a large mixing bowl. Remove the marshmallow mixture from the stove and pour over the cereal. Stir until it's all combined. Spray a 9x13 pan and pour the cereal into the glass pan. Spread the mixture evenly into the pan. Let the bars cool completely and then cut into squares to serve.