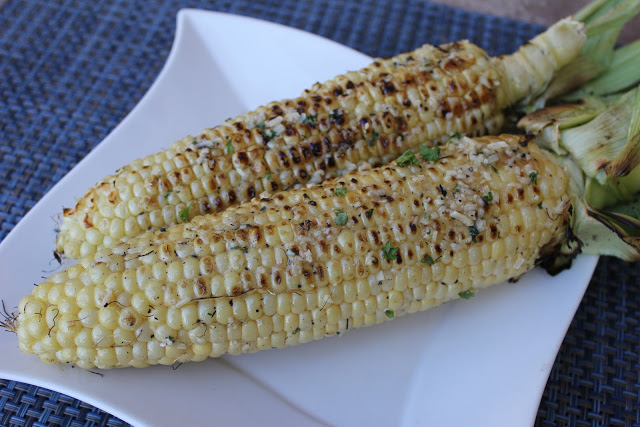 What is more summer than corn on the cob? In the summer we probably eat corn on the cob at least once a week. It is such an easy side dish to throw with any sandwich, grilled meat, etc. Well…I am thrilled to share this next recipe with you! I have to say this corn on the cob was one of the best things I have put in my mouth in a long time! My family was ooing and awing at how amazing this corn was. After my son took his first bite he said, "Mom! You have GOT to blog about this recipe..that is soooo good!" He & I had a fun timing rolling our eyes in delight & talking about how good this corn was. It is so fun to have kids get so excited about food with me–my husband just smiles and laughs at my love for food. It's moments like that when your family is together, enjoying good food, that I am grateful. It's not just the food, but it's the fact my kids know they have a mom who care's enough about them to cook delicious food. Not that the food is fancy, but it is made with love and I think that makes all the difference 🙂
Okay, back to the recipe. Now, don't be afraid of grilling corn. This was the first time I had ever attempted this, and it was SO easy I was sad I had never done this before! And..the butter. Oh my, it is what made this .20 an ear of Walmart corn so spectacular!! The butter helped the corn become so flavorful and moist it was amaaaazing! I could seriously eat this corn as a main dish. Give me three of these ears of corn & I would be one happy woman!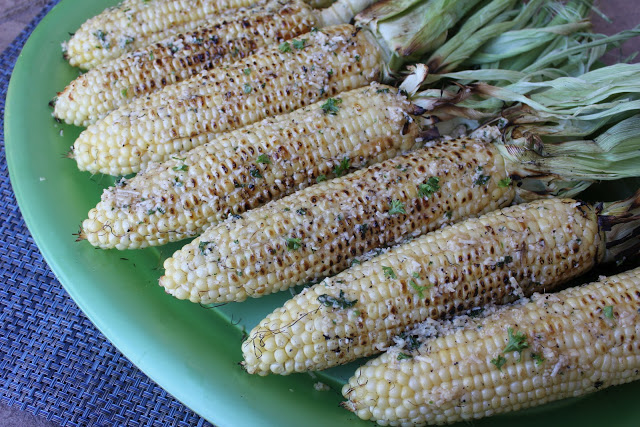 [buymeapie-recipe id='582′]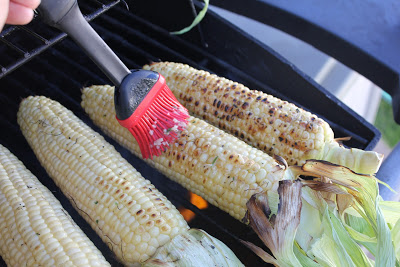 Brush the ears of corn with the butter while cooking & then brush with even more once the corn is done. Mmmm…now that is deelish!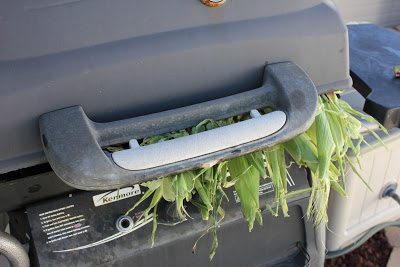 Your grill will look kind of funny while the corn cooks, but the smoky flavor from the grill will give your corn an extra layer of flavor.