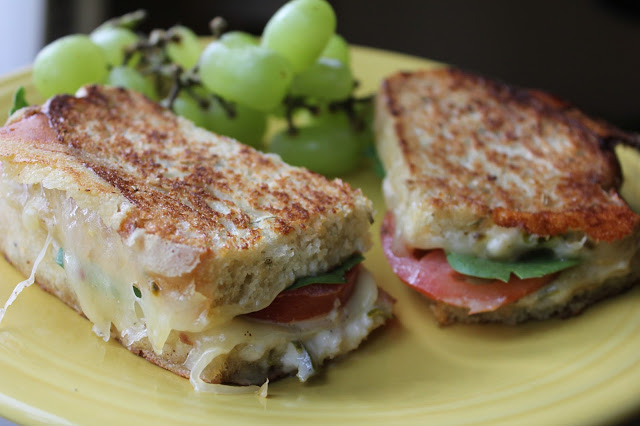 After a long day on our vacation of swimming and hiking, we loved to come back to our condo and find something yummy to eat for lunch. The kids most of the time were happy with pb&j, but us adults wanted something a little more special. With four sisters and a mother who loves to cook we each took a day and tried to wow each other with a new and fun recipe for lunch. On my day I decided to come up with a grilled tomato and cheese sandwich and it blew all of our socks off! I will be making these again this week for a quick dinner because they were so incredibly good. I had brought up a few garden tomatoes, which took these sandwiches over the top. I made these on leftover Rosemary bread I had made for dinner the night before and that added even more delicious flavor. Besides the cheese, the jalapeno ranch dressing went so great with these sandwiches. If you need a quick dinner idea, which is also a great meatless option, these sandwiches are so good your kids will love them, and so will your grown up palate 😉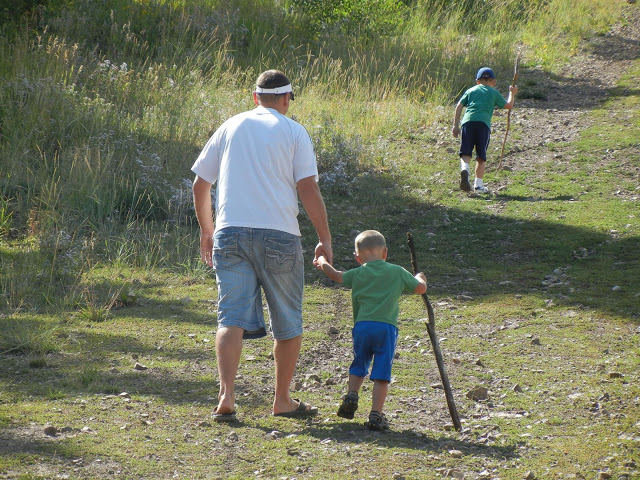 Sad!! Our baby is growing up 🙁 My heart hurts just thinking about how fast these kids are changing and growing. All five are so different and yet so amazing. I am so proud of each of them. With kids ages 3 to 13 I am loving every stage they are in. It's a good time of life for our little family. Much to be grateful for!!
After a long hike up the Park City mountain we love the free tram ride down. I am embarrassed to say all of my kids beat me up the mountain this year. My goal for next year is to whip myself into shape and at least beat my 3 year old 😉
Kids, kids and more kids. We were the talk of the town in Park City. Most people have a dog in this small town. We were quite the site with all 16 kids. My parents couldn't be more proud 🙂
This is the life!! The 'six year olds' of our gang had such a great time hanging out for an entire week. They were all born just a couple months apart and make us smile, they are such a fun bunch of kids. Cute Kennady is so patient with all these boys and she being the only girl–I love the girly pose 🙂 I am already missing the hot sun and the pool. Winter will come too quickly I am afraid.