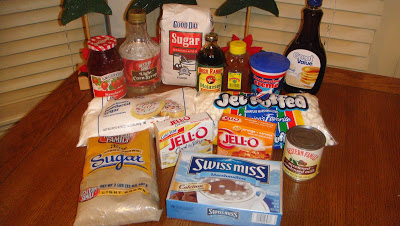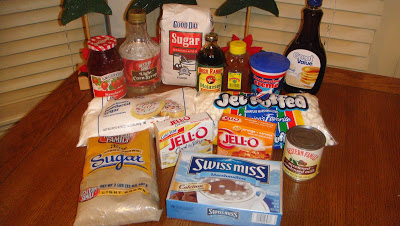 Sugar, sugar, sugar! Our Positively Preparing food storage goal this month is for you to build up your food storage supply of SUGAR. Who doesn't need to beef up their supply of sugar during the holidays. It is a little scary how much sugar (and butter) I go through in December alone. When I have to send my kids down to the storage room for a bag of brown sugar nearly every day, I am begining to get nervous. I decided that my weakness in life is butter and brown sugar. Why are there SO many amazingly delicious recipes that call for these two ingredients? The combination just melts in your mouth…oh, YUM. Just talking about them together gives me goosebumps 😉
Okay, so if you love brown sugar like me and you need your 'life' supply of it, stock up on it this month! If you use powdered sugar, white sugar, molasses, honey, syrup, corn syrup, jam, marshmallows, etc. in your cooking, then make sure you have an adequate supply of these items in your storage. Remember, our goal with food storage is to have our own 'store' in our home. If you use an item in your cooking, then stock up and buy items when they are on sale. There are several GREAT deals on many of the sugar staples you should have in your storage this week. Login to Deals to Meals to see what great deals there are in your area.
Now, for the fun! This month I will be giving you some EASY and delightful recipes that use sugar. This shouldn't be too hard, considering I think sugar would make dirt taste good. However, these recipes I will be posting are tried and true from my kitchen to yours! Some recipes that may tempt your pallet this month will be; Peppermint Brownies with Ganache Topping, Peanut Butter Cookie Dough Cheesecake, Macadamia & White Chocolate Cookies, Perfect Pies–Lemon Cream, Pecan, Chocolate Mousse, Buttercream Frosting 101, and MUCH more! Stay tuned for some amazing holiday treat ideas.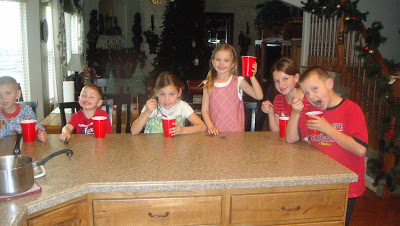 To start off this month of sugar fun, and to incorporate our last months powdered milk, I have this amazing rich and creamy recipe for Homemade Hot Chocolate. Hot chocolate is perfect on those cold, winter nights (or mornings…or as an afternoon treat). If you are like my kids, they walk outside in the cold weather for 5 min. and then come in the house assuming a warm glass of hot chocolate needs to be given them at their beckon call. I guess I missed the memo on the mandatory hot chocolate law that seemed to have been passed. My children's intake of marshmallows and chocolate during the winter months is frightening! Now you know why I just had my husband pick up 10 MORE bags of marshmallows tonight from the store. Scary!
Alright, you are busy this time of year, I will get to the recipe 🙂

[buymeapie-recipe id='808′]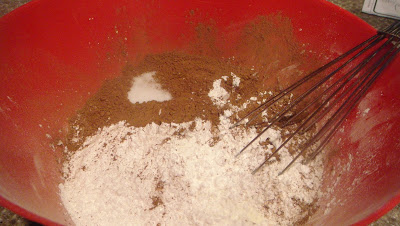 Whisk together dry ingredients and set aside in an airtight container for later use. Or, warm all of the ingredients with the water together in a large pot and serve warm with your favorite toppings. This homemade cocoa mix also makes a great gift!