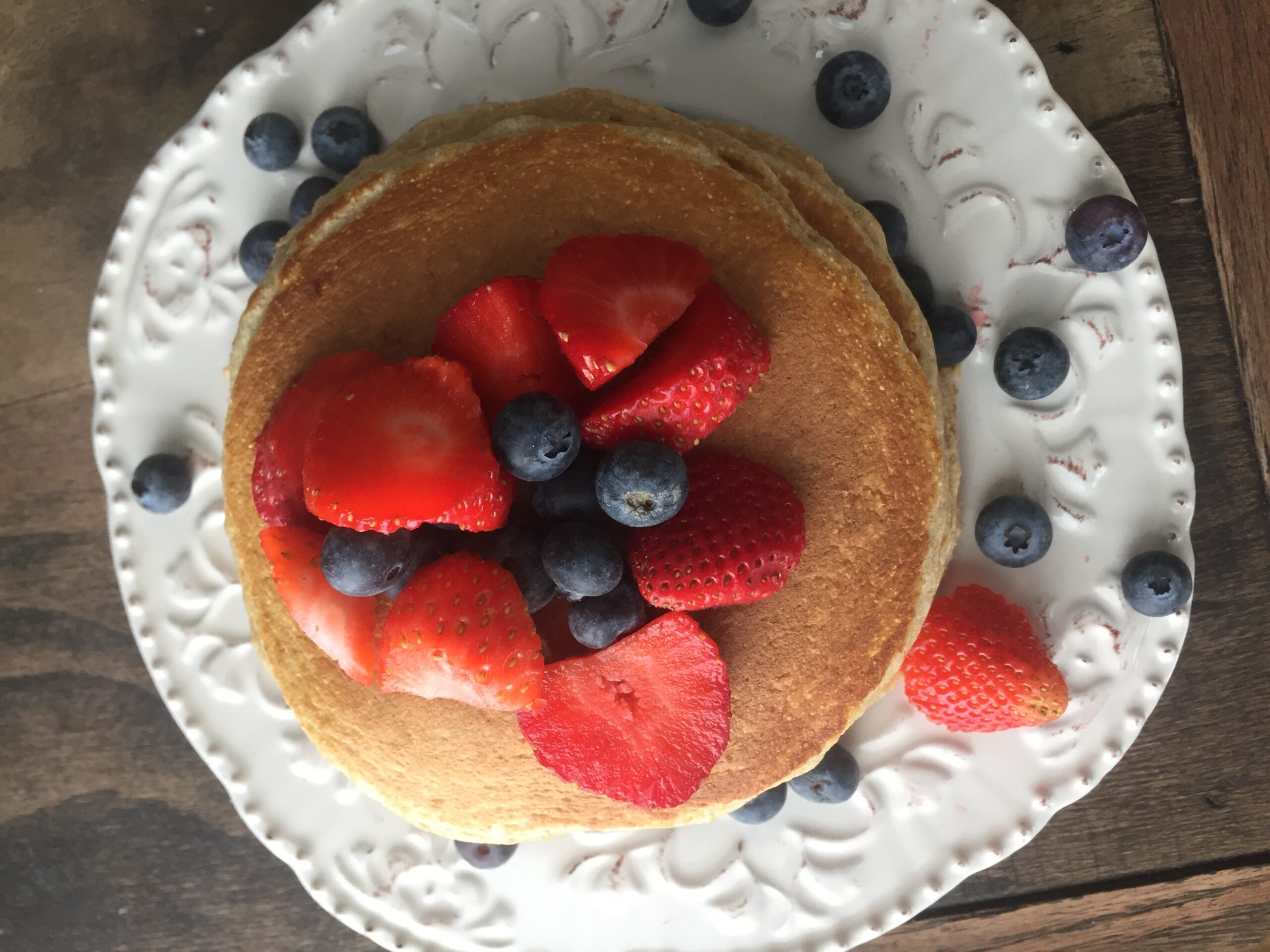 Have you had the Kodiak Protein Pancake mix from Costco? I was introduced to this by my sister last summer and we have loved it ever since! These pancakes make Krusteaz not only feel completely unhealthy, but flavorless too. I love the whole grains and protein in the Kodiak Pancake mix. It makes me feel better about serving pancakes to my kids in the morning.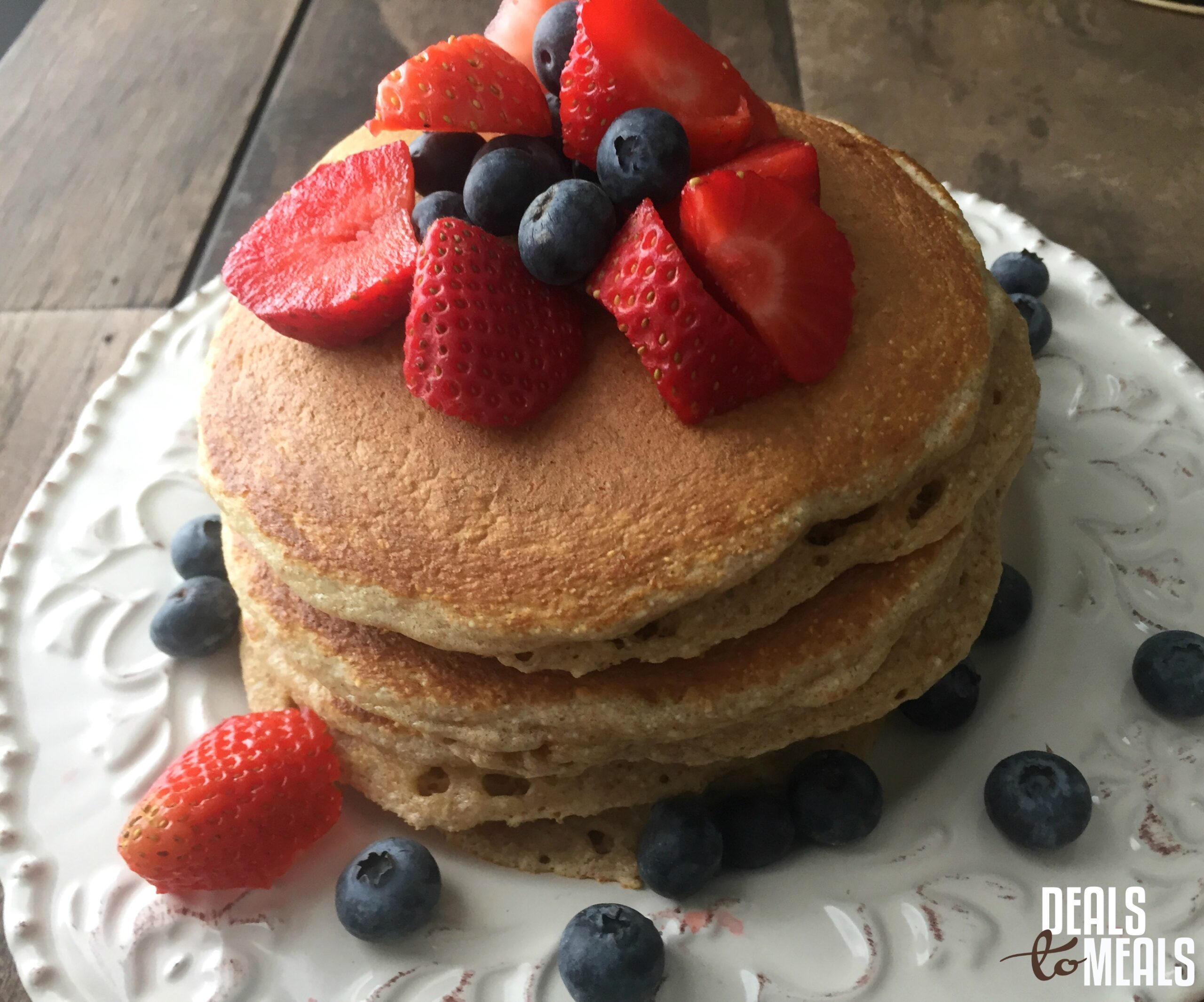 However, knowing me, I got tired of paying the high prices for the Kodiak mix and decided to make my own. This mix is super easy to make, especially if you have a good quality blender (like a Blendtec–yep couldn't live without mine). The blender turns all of the whole grains into a fine powder which makes these pancakes light and fluffy.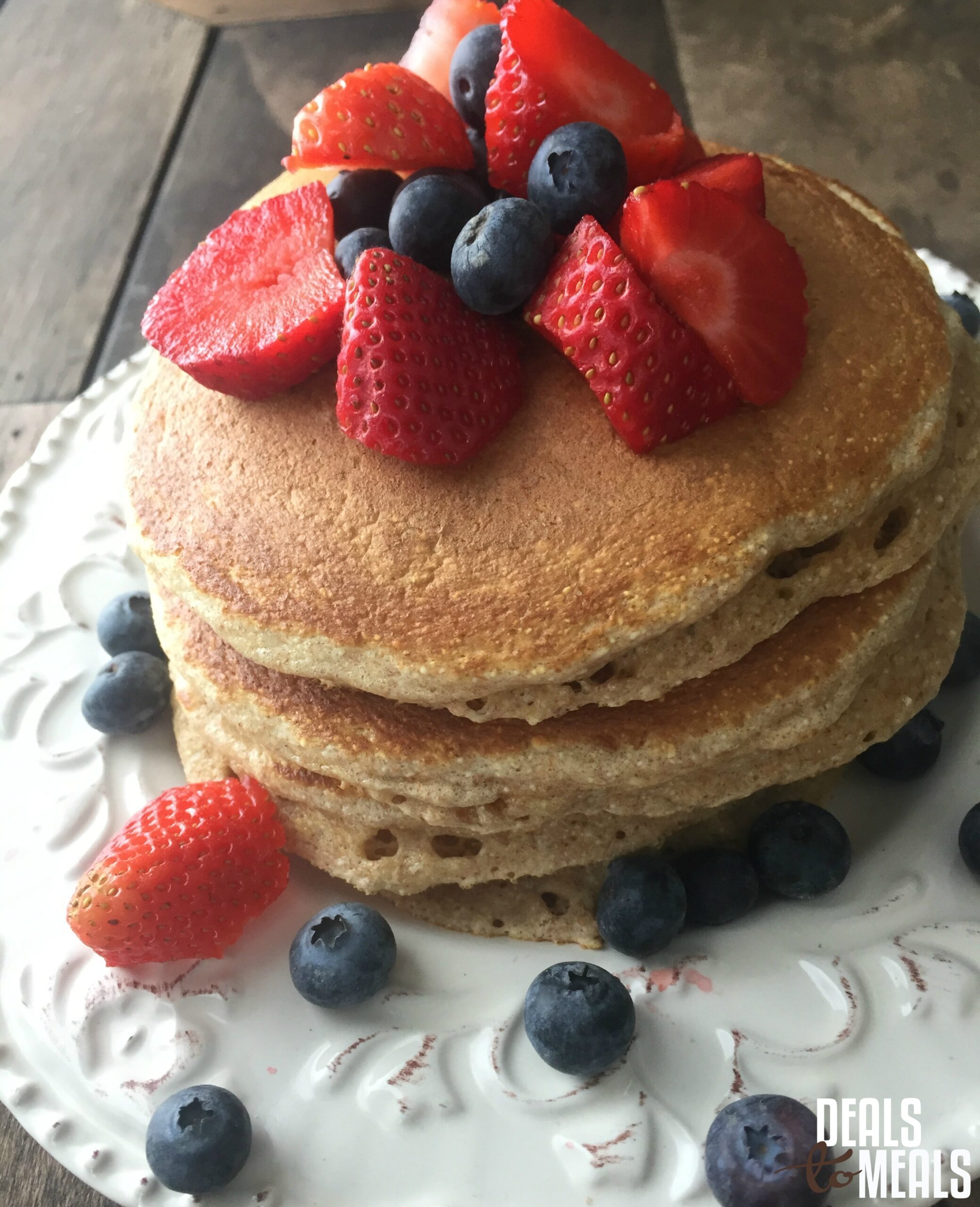 The best thing about these pancakes is once the mix is made (make a large batch), you can keep it in the pantry for 3-6 months. My kids make them several times a week and all they have to do is add a couple ingredients to the batter and they're set.
This recipe is under the 'Breakfast' section of our FREE Healthy Meal Plan Ebook. If you haven't received your copy, sign up for our newsletter (right side 'Subscribe' button on this blog) and we'll get your copy sent out to you. Hope you love these like we do!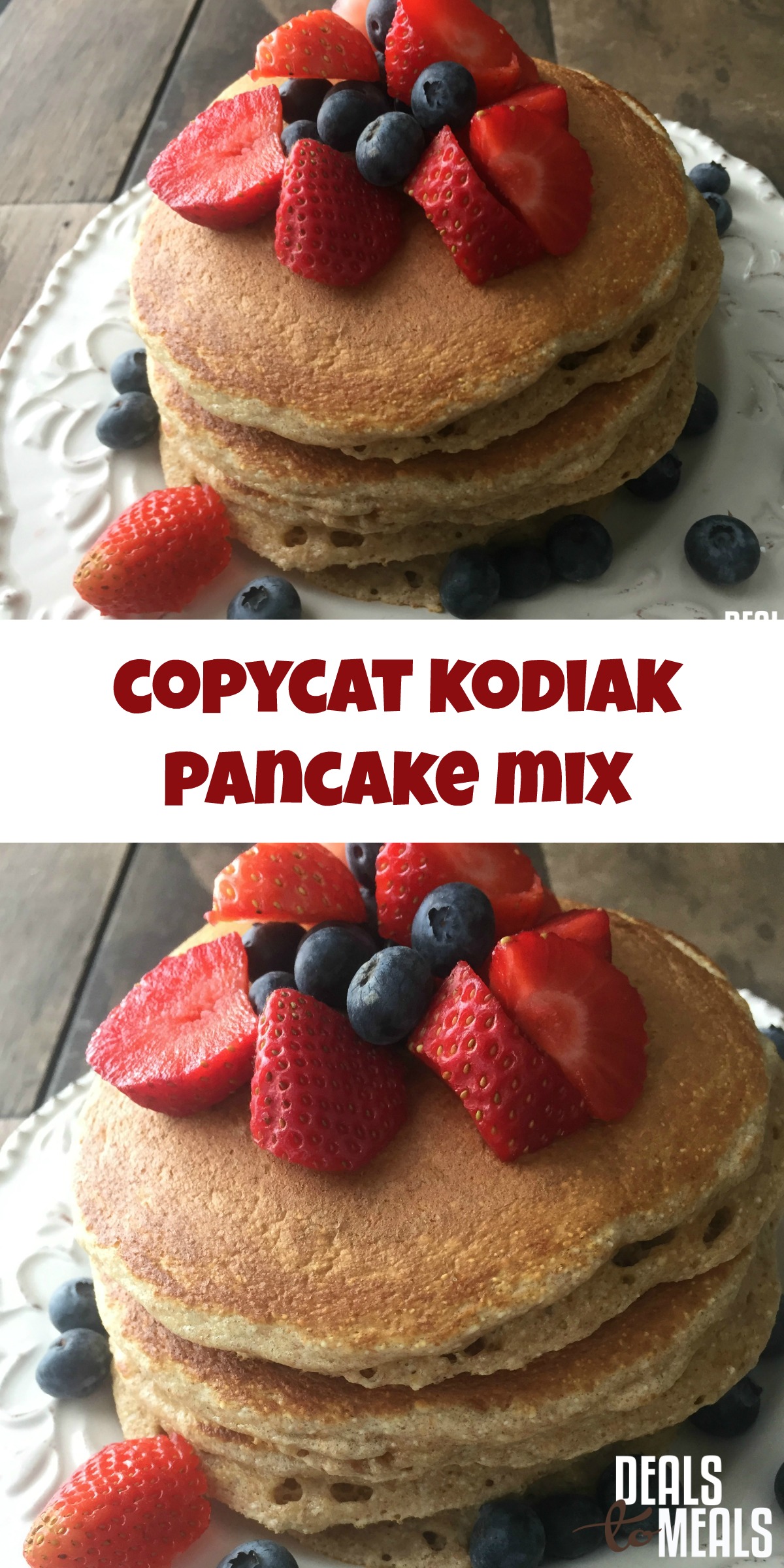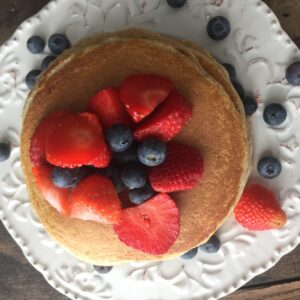 Ingredients
3

cup

oat flour

3

c

wheat flour

2

cups

white flour

or more wheat flour

1

cup

vanilla protein powder

5

Tbs.

baking powder

1/2

cup

brown sugar

1

Tbs.

salt

2

Tbs.

baking soda

3/4

cup

powdered milk

PANCAKE MIX

MAKES 5 PANCAKES

1

cup

mix

1/2

cup

milk

2

T

greek yogurt

sour cream (or more milk)

1

egg

1

Tbs

oil
Instructions
In a wheat grinder or good quality blender (my Blendtec works great!), blend the oats until they are the consistency of flour. You can also do this in a food processor, you just might not be able to get it so smooth. Place the oat flour into a large mixing bowl. Add the wheat flour, white flour, vanilla protein powder and whisk together. Add the baking powder, brown sugar, salt, baking soda and dry powdered milk. Whisk until completely combined.

Place the pancake mix into a large Tupperware with a lid. Keep the pancake mix for up to a month in a cool place. When ready to make a batch of the pancakes, put one cup of the mix, 1/2 cup milk, 2 Tbs. greek yogurt, 1 egg and 1 Tablespoon in a small bowl and whisk together. This will make 5 pancakes. Double or triple as needed.

Heat a griddle to medium-high heat. Place a little butter on the griddle. Pour a 1/3 cup of the pancake batter on to the griddle. Cook until the pancake is golden brown on one side and then flip to the other side. Cook on the second side and then remove from the griddle. Serve with syrup and fresh fruit of your choice.