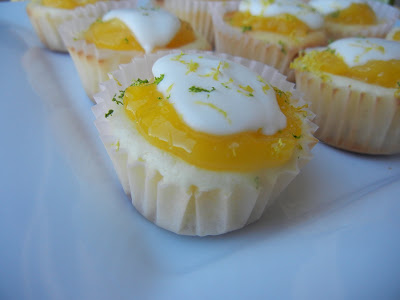 Now that we have had a delicious round of orange recipes this week, I am going to share a few of my favorite citrus recipes with you. I can't get enough of lemons and limes. I love to use them cooking, as well as decorating. Not only are they delicious, their bright colors just make me happy to have around my kitchen.
Before we talk sweet and sour, we have to talk savory to get us ready for dessert. Our Beach Street Lemon Linguine is hands down an all time favorite recipe that has a citrus punch! The lemon marinade and Cajun seasonings is an amazing combination. If you have not tried this recipe yet, you are missing out on the best one on our blog (now, that's sayin' a lot!). A few other lemon favorites are Lemon Pepper Pork Chops, Lemon Costoletta, Lemon Crumb Bars, Lemon Cake & Lemon Ice Cream. Another favorite dish with a splash of citrus that we love is our Thai Steak Tacos with Lime Cilantro Slaw. This dish has a really fresh, Asian flavor. If you are looking for a dessert that will blow you away with pucker power, our Key Lime Cheesecake is the one for you. It's sweet and sour goodness is not for the weak at heart.
So, here is one more Lemon Lime delight to tempt your pallet. These Lemon Lime Cheesecake Bites are the perfect dessert for a spring gathering, baby shower, or any other time you need a little citrus pick me up! I made these on a Saturday afternoon with for no real reason at all. We enjoyed them all weekend. Just beware, once you eat one, it is hard to stop popping these babies into your mouth 😉 Enjoy! (I thought for a cute St. Patricks Day idea, just add a little green food coloring into the custard or the cheesecake for cute Lime bites).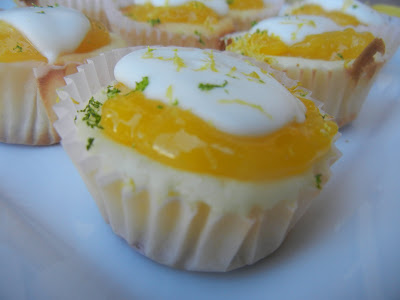 [buymeapie-recipe id='611′]