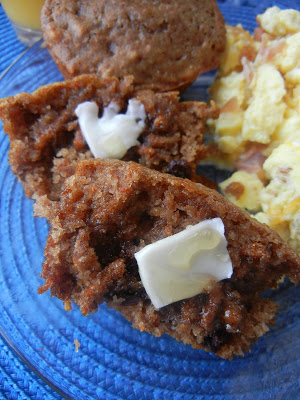 Growing up on a Saturday morning we could almost always guarantee my Mom would have a batch of Mom's Bran Muffins coming out of the oven when we woke up. It was such a comforting feeling when the delicious smell of cinnamon, nutmeg and the aroma of these muffins came flowing through the house. As a child I didn't know how healthy these muffins were, I was just excited with how great they tasted. Now that I'm older and getting extra fiber in my diet is important, I realized how wonderful this recipe is. It's also a great recipe you can keep the pre-made batter in your fridge for several days. You can make up a few muffins at a time and have them fresh out of the oven right when you need them. Hope you love them like I do!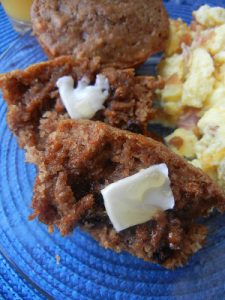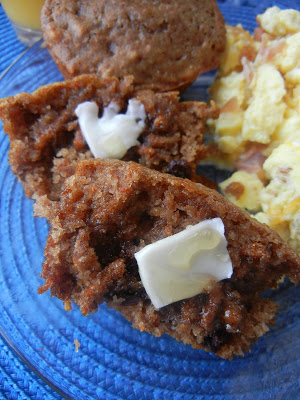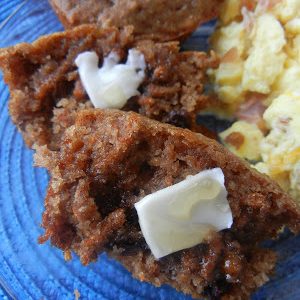 Ingredients
2

cups

raisins

1

cup

carrots

2

cups

milk

2

Tbls.

lemon juice

1/3

cup

oil

2/3

cup

honey

3

eggs

1 1/2

cups

All Bran Cereal or Raisin Bran Cereal

1 1/2

tsp.

salt

2 1/2

tsp.

baking soda

1

cup

oats

1

cup

wheat flour

1/2

cup

white flour

1

additional cup raisins

optional
Instructions
In a blender or food processor, add together the raisins, carrots, milk, lemon juice, oil, honey, eggs and bran cereal. Blend until completely smooth. Pour the batter into a mixing bowl and then add the reamining ingredients. Whisk together the ingredients until all of the flour and oats are combined. Add extra raisins (up to 1 cup) if you would like whole raisins in the muffins. Preheat the oven to 375 degrees. Generously spray 24 muffin tins with cooking spray and pour 1/4-1/3 cup of the batter in each tin. Bake for 18-20 minutes, or until the center comes out clean with a toothpick. Let rest and then eat.