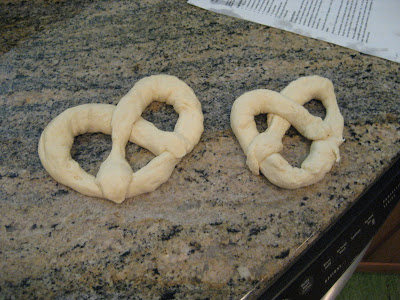 These homemade pretzels were absolutely amazing! Dip them in mustard and you will feel you are the mall at the Pretzel Maker (only BETTER!!). I am going to make these again and play around with different flavors–Parmesan, cinnamon & sugar, etc. They were not hard to make either, so give them a try! They made the perfect after school snack.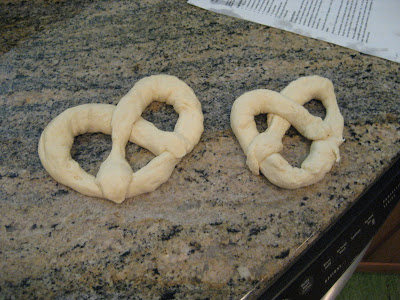 *Wrapping the pretzels took a little practice. Don't give up, just keep twisting and you will get it.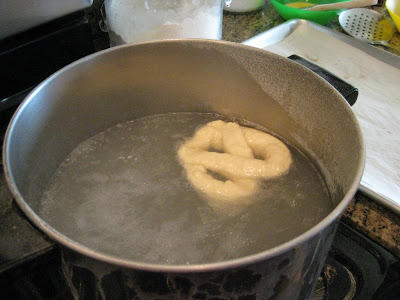 *Boiling the raw dough pretzels was an unusual step, but made the pretzels have that perfect chewy texture. Don't over boil them though, or they get soggy and too mushy.
Homemade Soft Pretzels
[buymeapie-recipe id='716′]