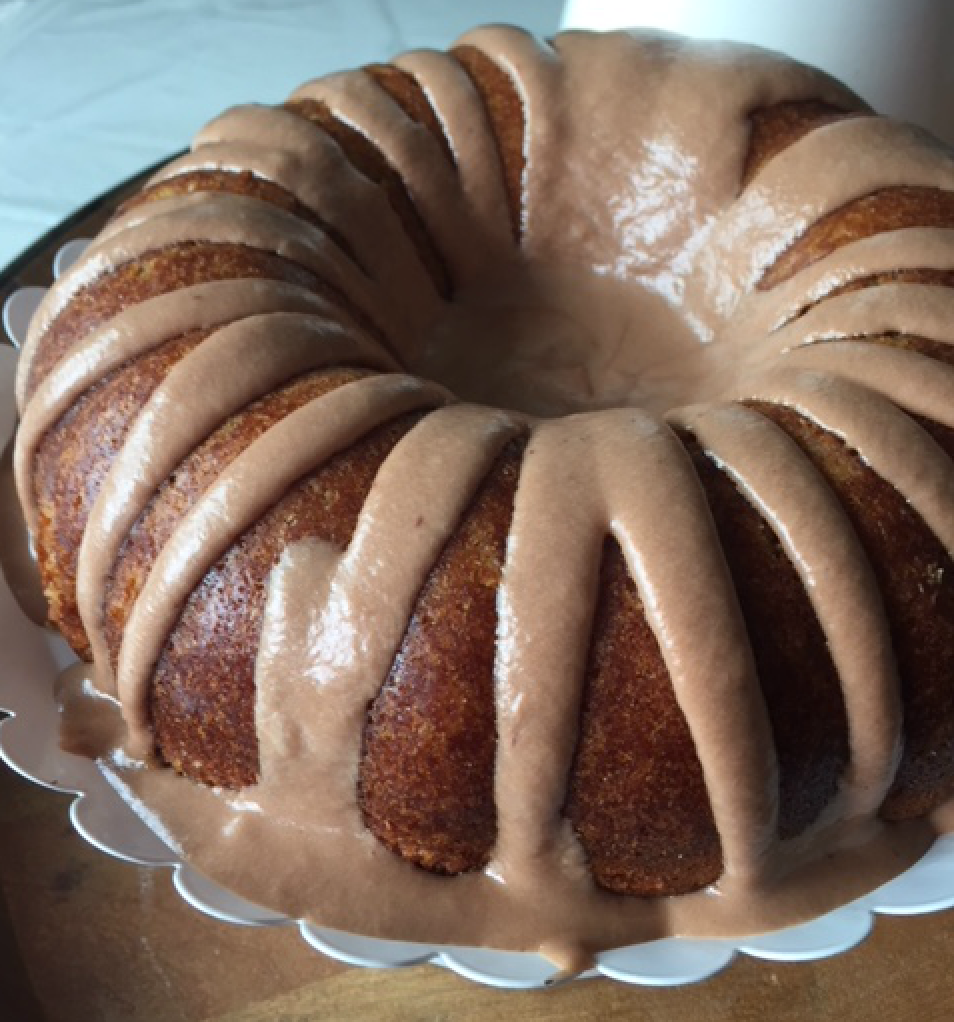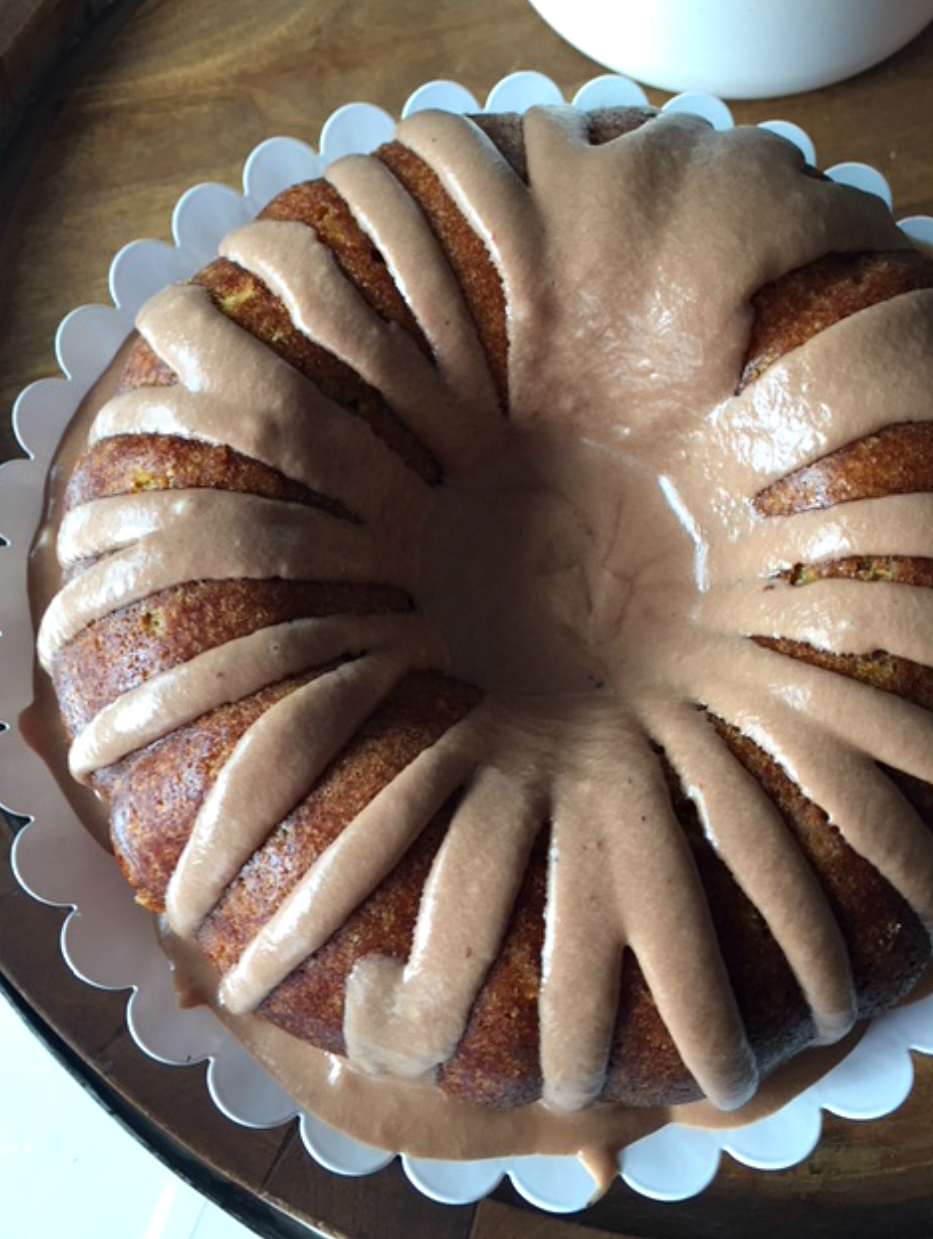 My cute twelve year old niece has caught the cooking bug. She is a girl after my own heart and loves to make treats whenever our family's get together on Sundays. Yesterday she made this most delicious rootbeer cake that we all were raving about. It was such a fun, moist texture and the frosting was heavenly. If you want a really fun and different flavored cake, this is the one for you! Thanks Aly for the delicious recipe 🙂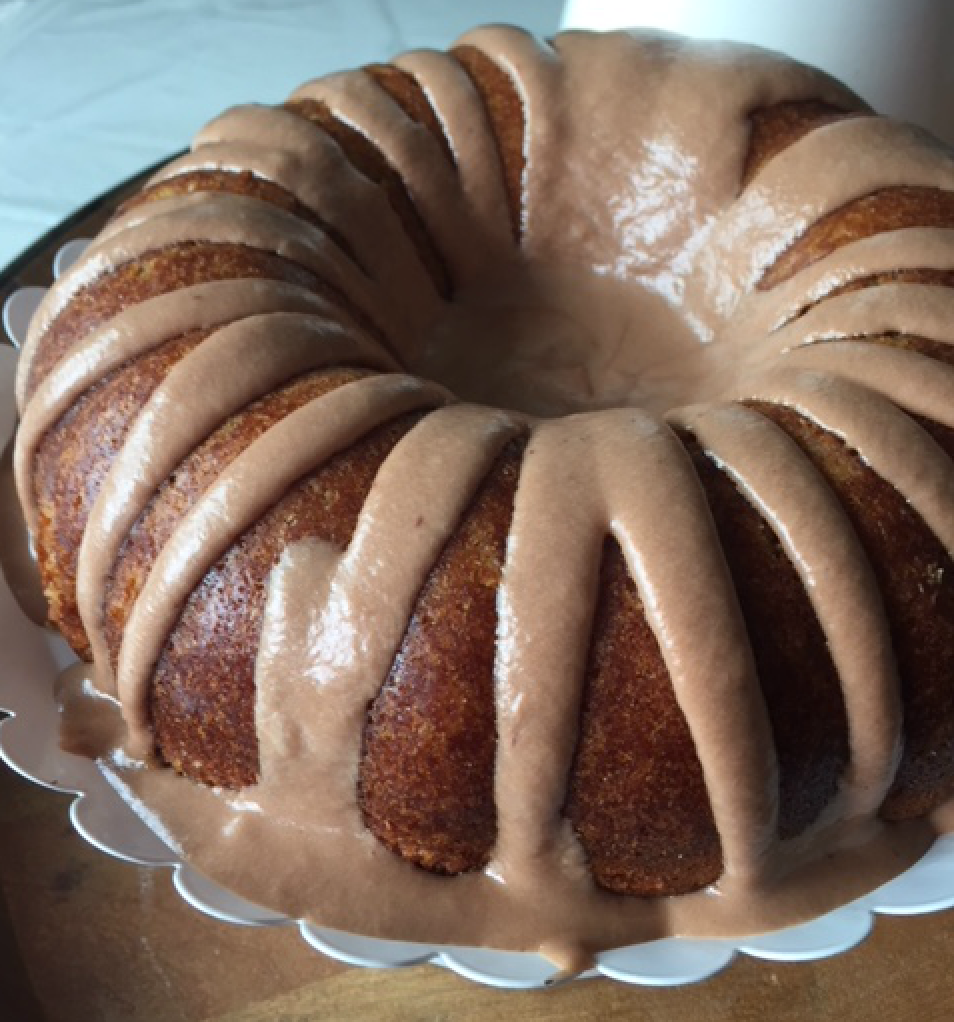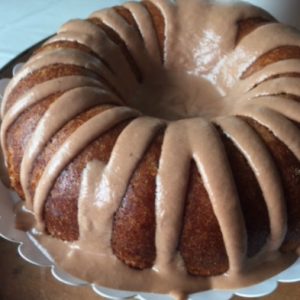 Ingredients
CAKE

1

can root beer

about 2 c.

1

c.

cocoa powder

1/2

c.

butter

cut into 1/2 inch cubes

1 1/4

c.

white sugar

1/2

c.

brown sugar

2

c.

flour

1 1/2

t.

baking soda

1

t.

salt

3

eggs

1/4

c.

sour cream

ROOTBEER FROSTING

2

oz.

cocoa bar or chocolate chips

melted

1

stick butter

softened

1/2

t.

salt

1/4

c.

rootbeer

2/3

c.

cocoa powder

2 1/2

c.

powdered sugar

Vanilla ice cream
Instructions
Preheat even to 325 degrees F. Spray the inside of a 10-inch Bundt pan with nonstick cooking spray, or butter generously and dust with flour, knocking out the excess. In a small saucepan, heat the root beer, cocoa powder and butter over medium heat until butter is melted. Add sugars and whisk until dissolved. Remove from heat and let cool. In a large bowl, whisk together the flour, baking soda and salt.

In a small bowl whisk the eggs until just beaten. Then whisk into the cocoa mixture until combined. Gently fold the flour mixture into the cocoa mixture. The batter will be slightly lumpy. You can give it a quick whisk if you like, but don't over beat the batter or it could cause the cake to be tough. Don't worry, the batter is very loose. Pour the batter into prepared 9x13 pan, cupcake tins or bundt cake. Cook for 35-45 minutes for a 9x13 pan or bundt pan (less if it's muffin tins). When cake is cooked through and a toothpick comes out clean, remove from the oven and let cool while you make the frosting.

Frosting: In the bowl of a stand mixer, or using an electric hand mixer, beat softened butter and cocoa powder. Melt the chocolate in a microwave on low heat. Once combined add the melted chocolate, salt, powdered sugar and root beer. Beat together until smooth. Spread on top of cooled cake. This frosting is more like a drizzle, not a thick frosting. If you want the frosting more thick, cut back on the rootbeer.