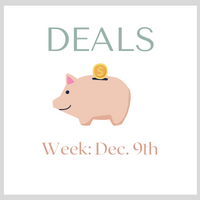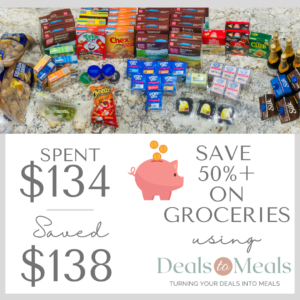 It's the most wonderful time of the year….for saving money on groceries! Do you want to know how to save money on groceries? Let us help you! It's easy and fun. These past few weeks are the best weeks to stock up on many items your family uses all year round. You can save over 50% on all of your groceries by following our tips on Deals to Meals. Remember to check out our ranked grocery deals to know WHERE to shop and WHAT to buy.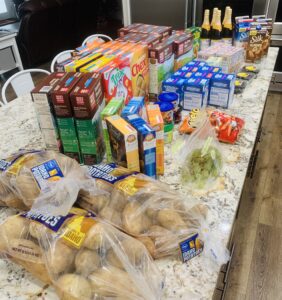 Here were some of the great deals I stocked up on this week. We were almost out of cereal in our storage so I took advantage of some 'red/great' deals at my local Smiths. They have their Mom's Best boxed cereals on sale for $1.49–usually around $3.29 each. General Mills cereals are also on sale for $1.79. Check out our Instagram for some of the other best deals this week.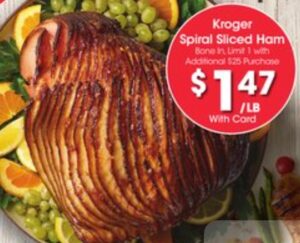 If your family enjoys sliced ham for Christmas, this is the week to stock your freezers. Sliced, bone-in ham is on sale this week for it's lowest prices of the year ($1.37-$1.99/lb.). Check out Deals to Meals to know where the best deals are in your area. Happy shopping friends!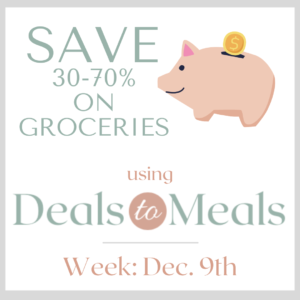 Our new website is almost done and we're SO excited! Check out a sneak peak HERE. For those who are current members of Deals to Meals you will be able to lock in your $4.95/mo. price for our NEW meal planner (on an awesome app) and weekly grocery deals. Once our site goes live, our meal planner service will go from $4.95/mo. for the first year to $9.95/mo. Sign up TODAY to lock in your low price of $4.95 and start saving money on groceries NOW 🙂