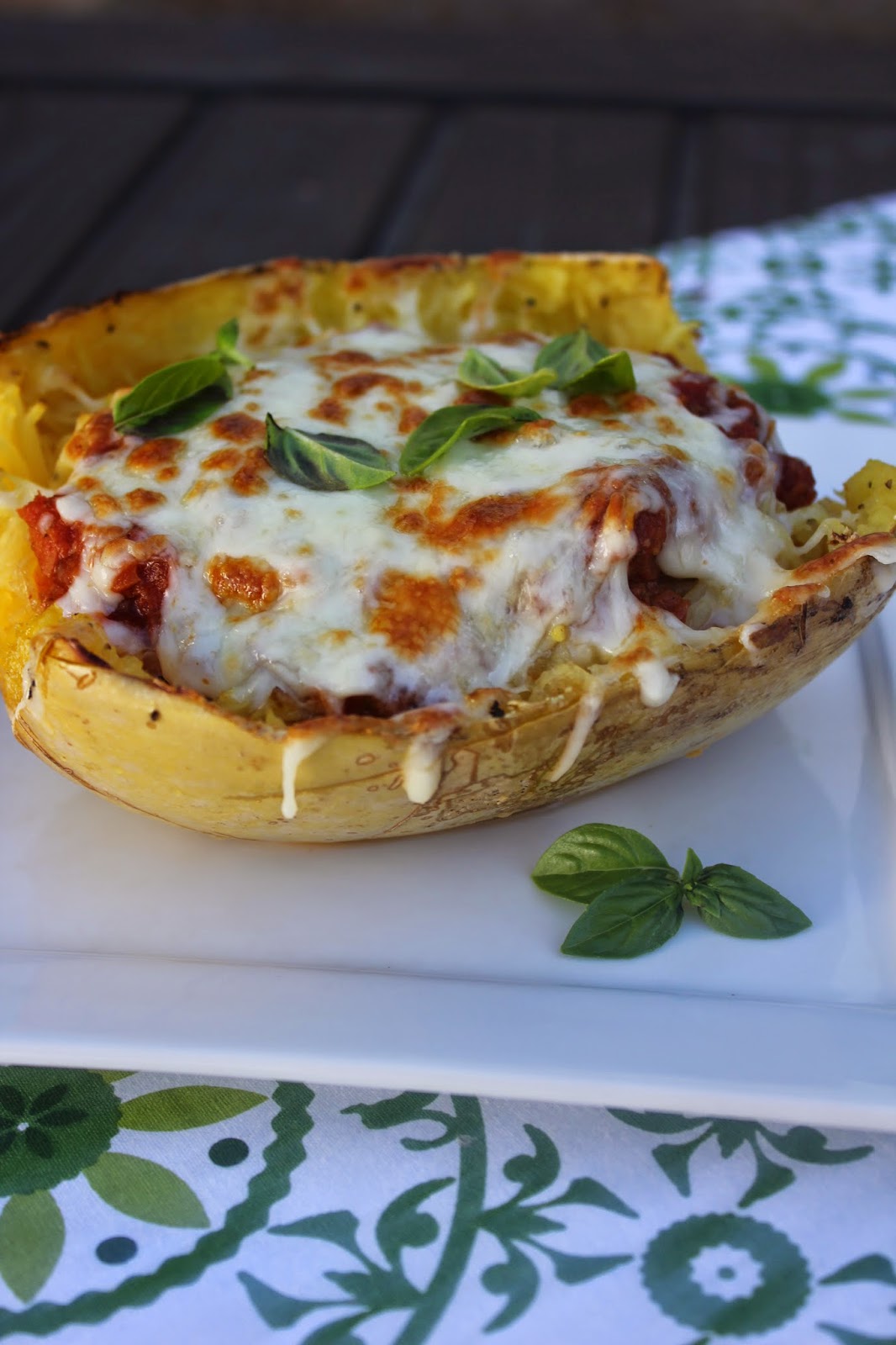 Although butternut squash is probably my favorite squash, spaghetti squash comes in at a close second. If cooked right, this squash will resemble spaghetti noodles and is a great way to enjoy a carb free dinner. I really love carbs and it can be a problem! However, with this dish, I didn't even miss the noodles. In fact, there was so much more flavor and texture that I would pick this meal any day over a traditional spaghetti dinner. The other best part about this dish is it is a one pan wonder. Everything is prepared right inside the cute shell of the squash so you don't have to spend the evening cleaning up dinner dishes. Love it!
*Winter squash is on sale in nearly every state! Login to find the best deals in your area. A good price for winter squash is .50-.99/lb., so watch for those sales and make this delicious dinner that costs under $5 for the whole family! Also, you can buy several squash and then keep the extras in your basement (or a cold, dark place) for several months to come. This way you can enjoy the squash all winter and will have bought it at the lowest prices 😉
Here are my two favorite ways to prepare spaghetti squash. The first is just by roasting the squash. All you need to do is cut the squash in half, remove the seeds and place on a baking sheet. In the center of the squash, add a tablespoon (or two) of butter and salt and pepper the entire squash. Place a a sheet of tinfoil over the squash and bake at 350 for 20-25 minutes, or until the the squash is tender and shreds easily. When ready to eat, remove from the oven, shred the squash and serve. Simple, good for you and makes for the perfect side dish!
Now, for an even sooped up version of this squash. Cook the squash as I mentioned above, remove from the oven, shred and then top each squash with a generous portion of warmed marinara sauce (homemade is best of course ;). Top the marinara sauce with shredded mozzarella and fresh basil and then broil until the cheese is golden brown and bubbly. Serve the squash right out of the skin for a fun presentation (depending how large your squash is of course ;).