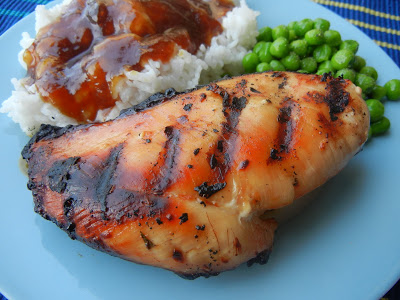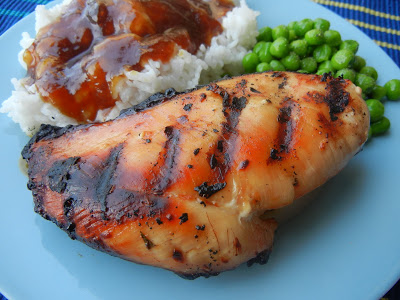 (Easy Teriyaki Chicken & Rice–marinate chicken in 1/2 of the below teriyaki sauce for 2-3 hours, grill, and serve extra sauce over rice)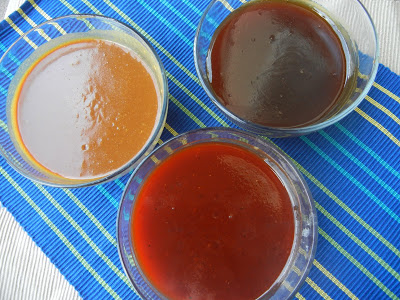 I am a
saucy
kind of gal! I am not a fan of anything dry–be it
cakes
,
cookies
, chicken, and especially
rice
.
Rice
has very little flavor as it is, so if I am to eat it as part of my meal, I want it to be smothered in something saucey and good. Not to mention, if you have anywhere close to a year supply of rice for your family (40 lbs. per person), that is a lot of dry rice you would be eating if you don't have anything yummy to put on it. (
Food storage tip:
store extras of the ingredients you need to make some of these sauces in your food storage. This way, if you ever had to eat out of your storage for an extended period of time, you would have the ingredients you need to make delicious sauces to cover all of your boring rice. I get anxiety about running our of soy sauce..that would be a sad, sad, day!!)
I am excited to share with you three of my favorite
sauce
recipes I have come up with that are fabulous over rice. Yes, you can purchase store bought sauces, but they don't even come close in comparison to a homemade version. The other great perk about these sauces is they can be made in large batches and kept in your fridge for 2-3 weeks, making them easy to use for quick night meals. The teriyaki and sweet and sour can even be made and frozen for later meals. Convenient, quick and mouthwatering!
Try these sauces plain over rice, used as a marinade, add them to a stirfry with fresh vegetables, use in wraps, or even over noodles. No matter how you use these sauce recipes, you will love them! Each are sweet (totally up my alley), a little spicy, and smooth as silk. I hope you enjoy!
**You may notice these sauces have a lot of sugar in them. The store brands do as well, although they have high fructose corn syrup–so, brown sugar is a better alternative. However, if you are trying to be healthy and cut calories, feel free to cut back on the sugar and see how you like the taste. I am sure my amounts of sugar are on the high end…like I said..sugar is my weakness!
[buymeapie-recipe id='859′]
[buymeapie-recipe id='860′] [buymeapie-recipe id='861′]