My sister and niece recently came to visit me from the east coast and we had so much fun! My sister loves key lime pie so I decided to make her a key lime cheesecake during her visit. This recipe is a mixture of some of my favorite recipes and it came together beautifully. Even thought the visit was much shorter than I would have liked, we managed to squeeze in some fun activities. I think the highlight of the visit was watching my extremely patient husband try to teach 2 adults and 3 children how to ski in less than an hour! Excuse the not so great picture of this delicious cheesecake, it was a miracle that there was one last slice left! There are few things I enjoy more than hanging out in my kitchen cooking and baking while my family creates long lasting memories around my kitchen island, I hope you enjoy this recipe as it will always remind me of that wonderful weekend.
~Ellen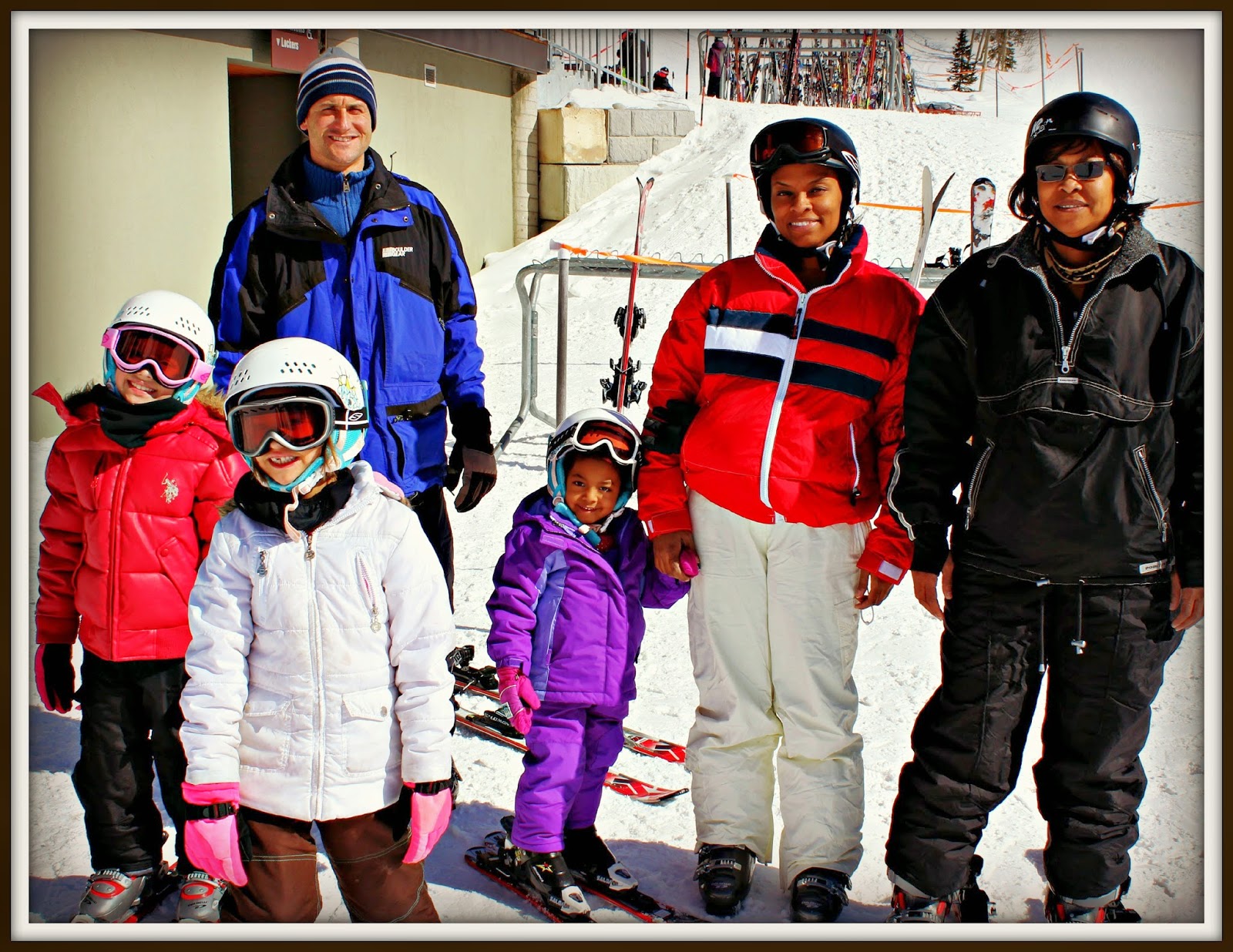 My husband with our two daughters Reina and Marley. My niece Latorya and her adorable daughter Tatiana and my sister Winnie.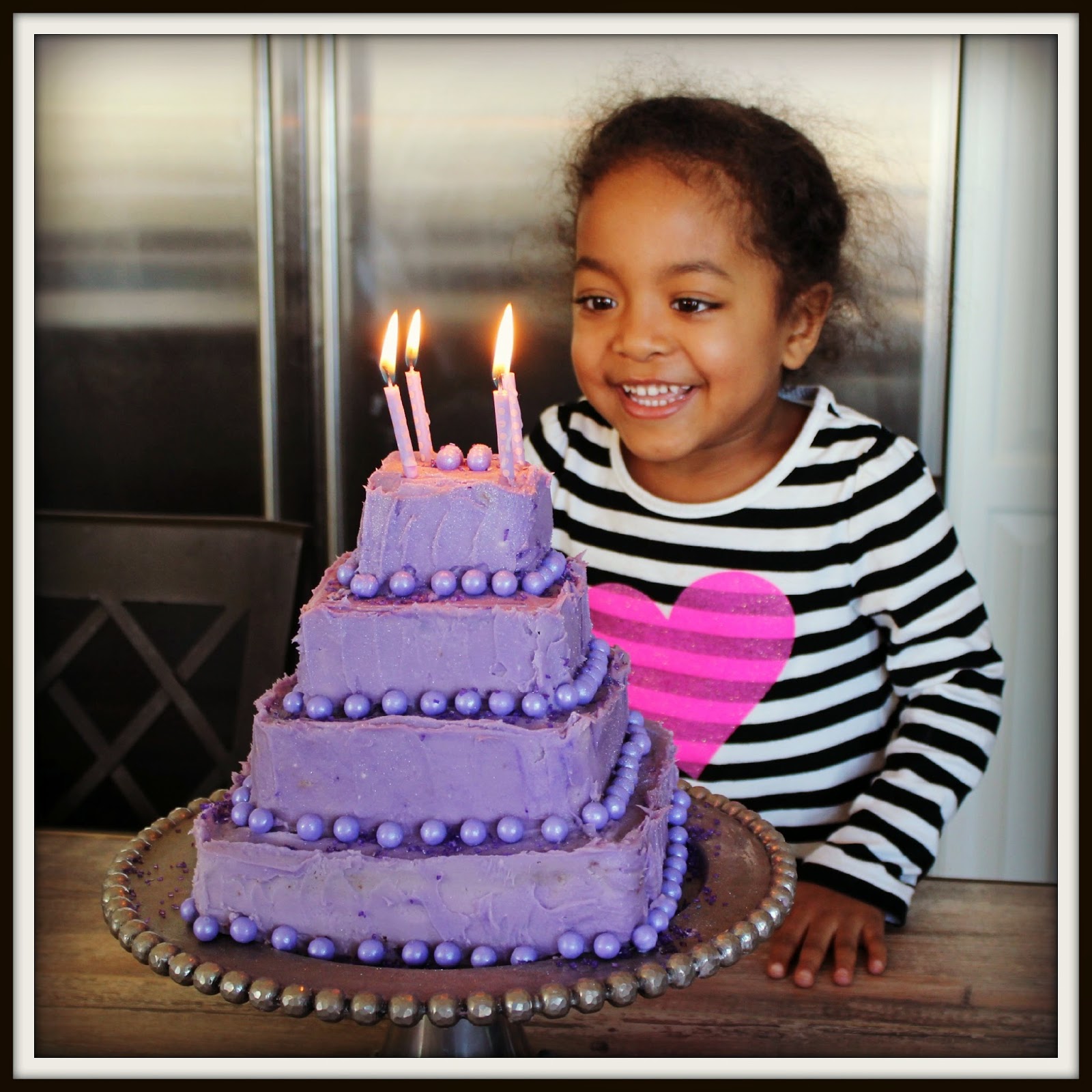 Tatiana really excited about the Purple Sparkly Birthday Cake I made for her!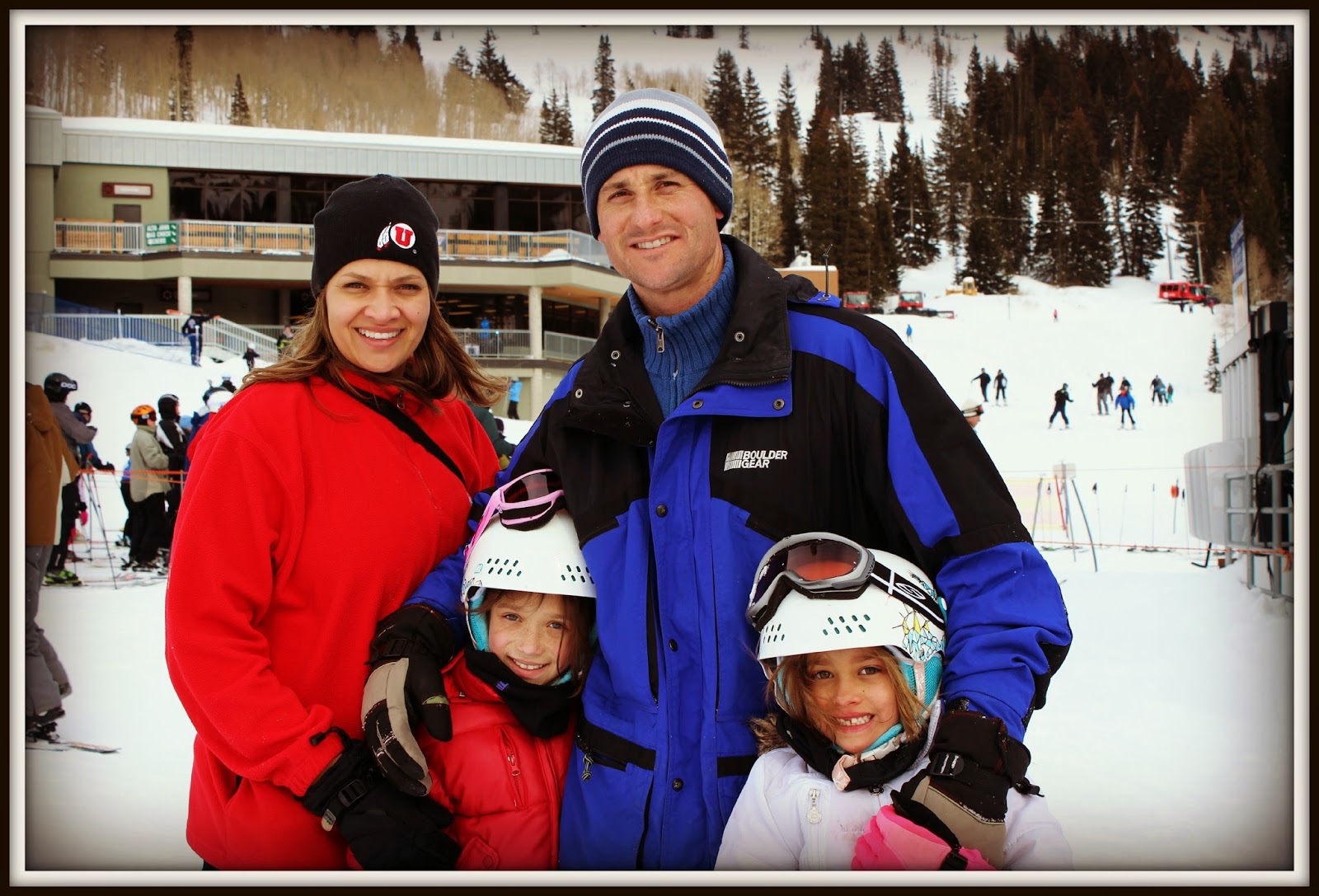 My plan was to sit in the lodge sipping hot cocoa and enjoying the view with the warmth of a fire place crackling beside me, but I ended up on the slopes helping my husband keep the girls from having a meltdown. Apparently they thought that you just get on the lift and magically start skiing perfectly with no practice!