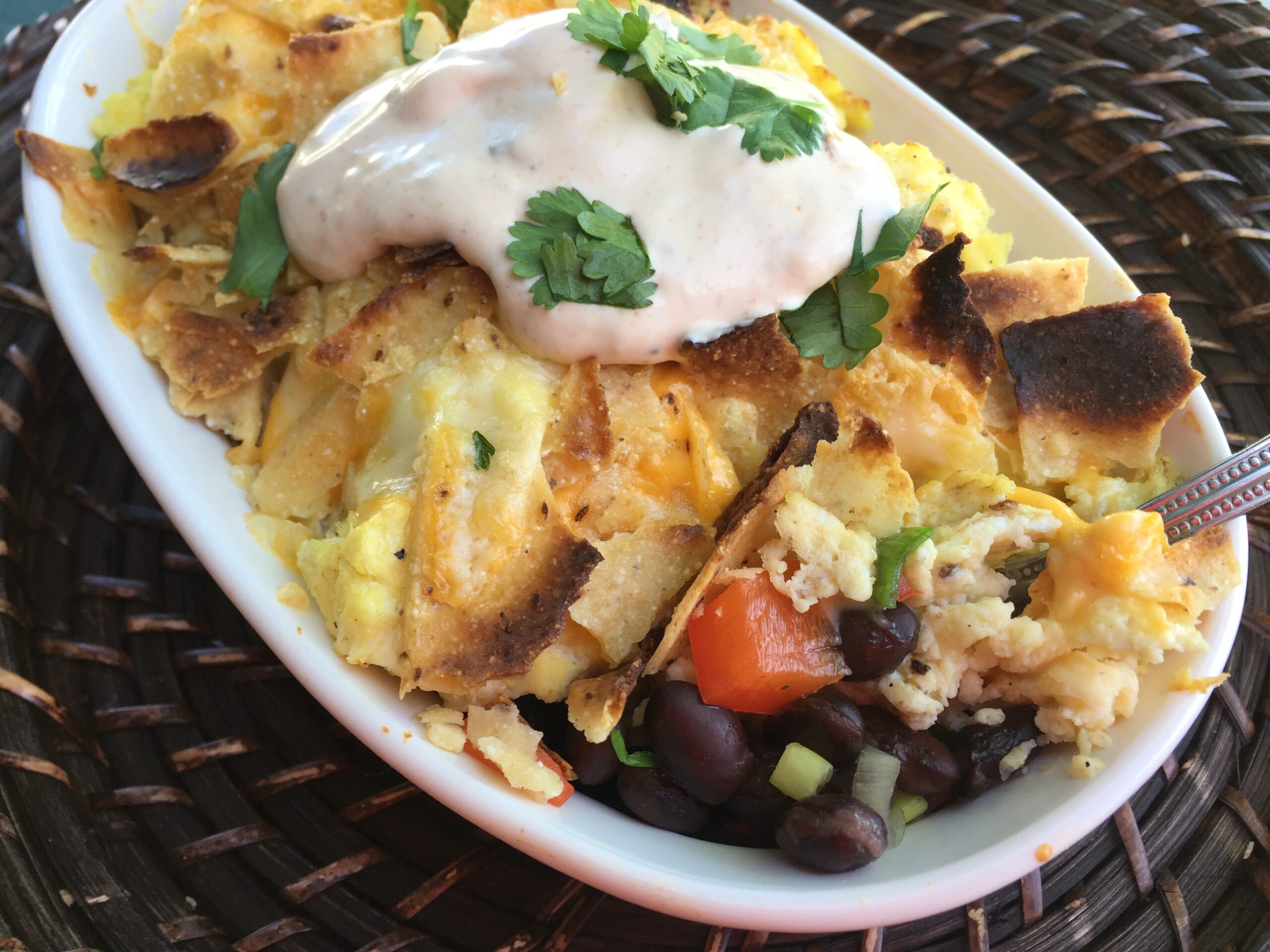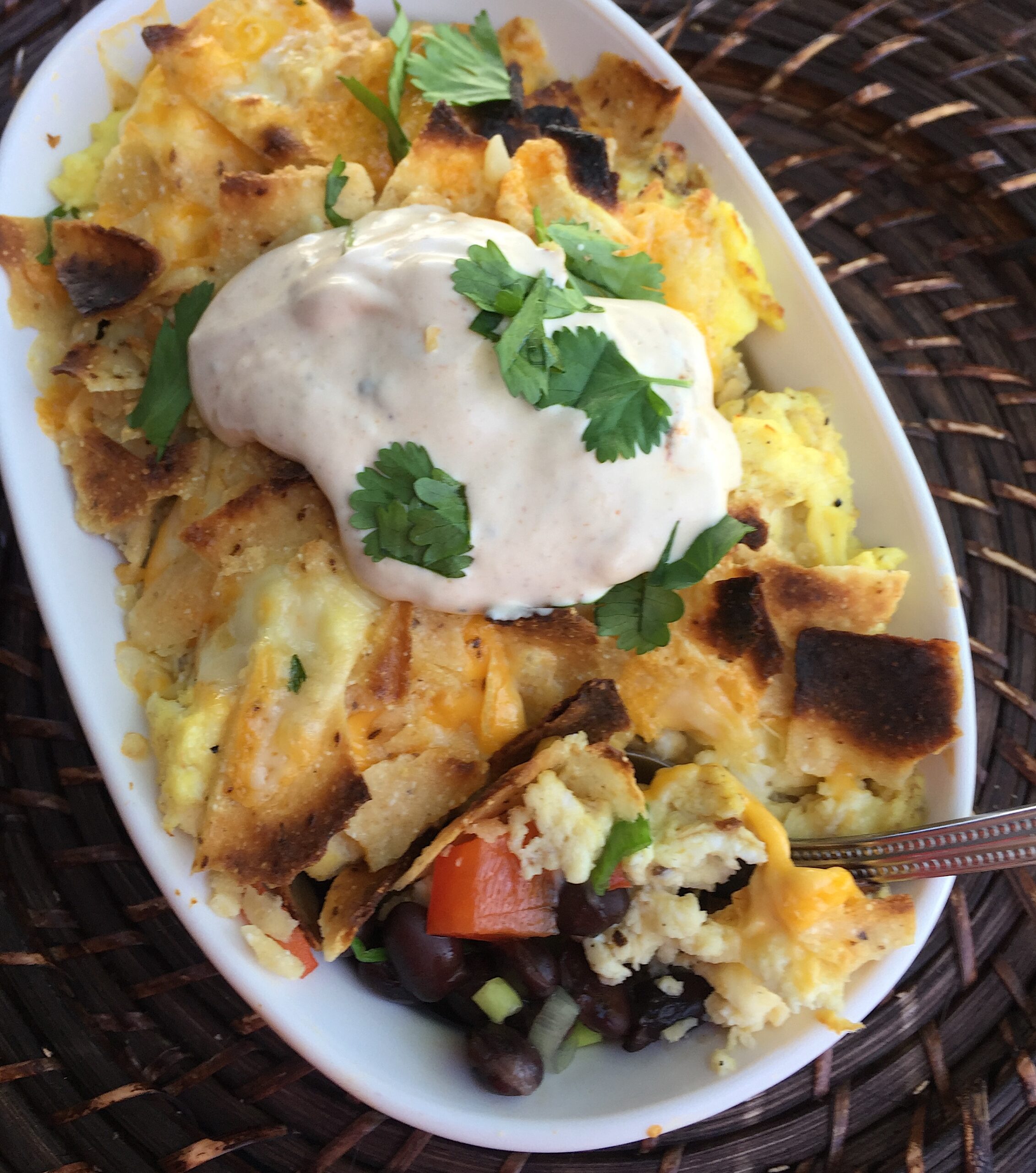 One of my favorite places to go for breakfast is a local place called Cubby's. They have some delicious options for any meal of the day, but one of the items on the menu I order often is their Huevos Rancheros.
Basically it's a cheesy egg casserole with black beans, fresh pico salsa and crunchy tortilla chips on top (the chips happen to be one of my favorite parts). Combine it all together and you have a protein heavy, delicious meal! It is savory, gluten free, light and full of fresh, amazing flavor. I recreated this recipe at home the other night and it was excellent. It would be a perfect weeknight meal. Hope you love this recipe like we did!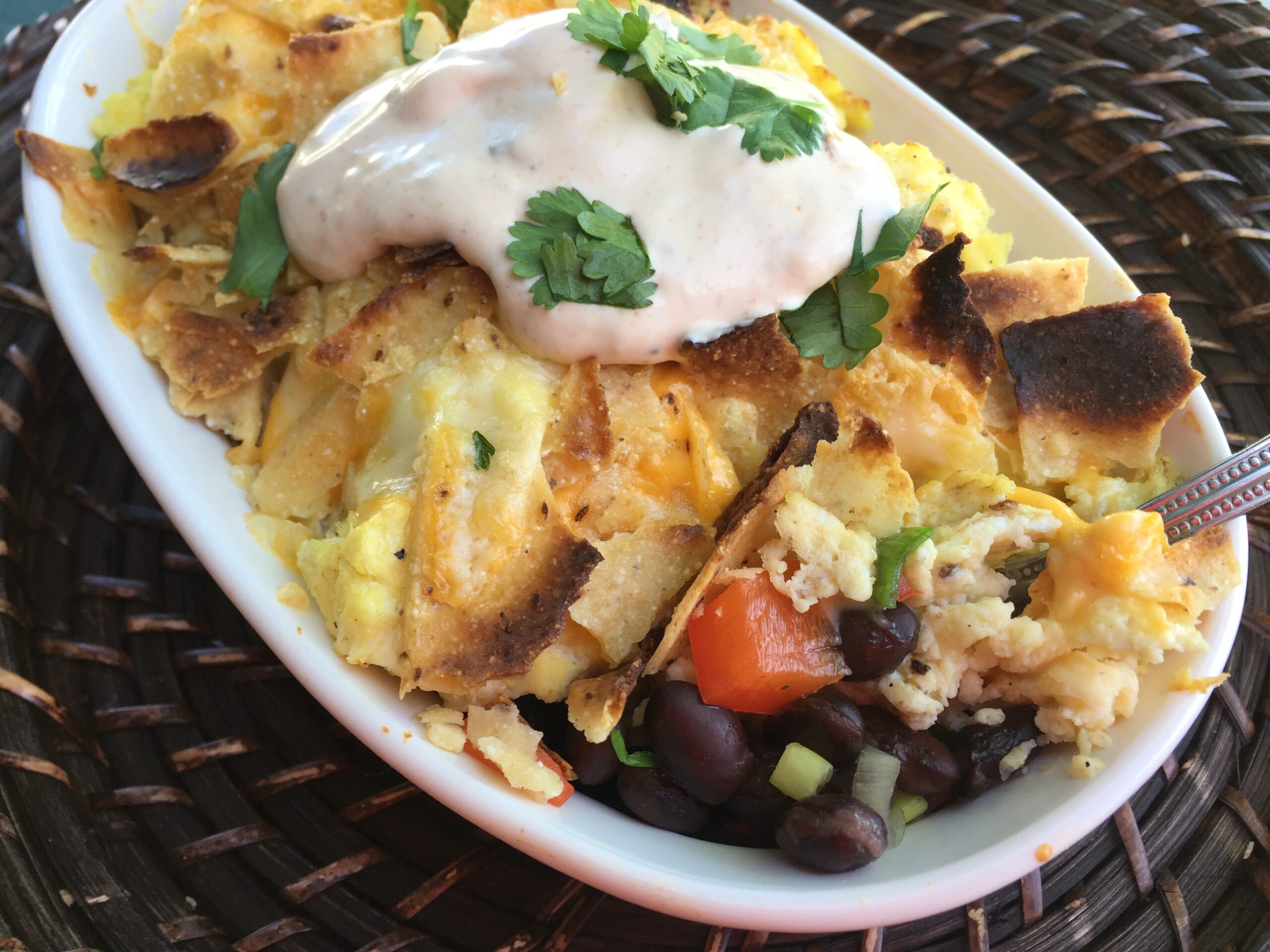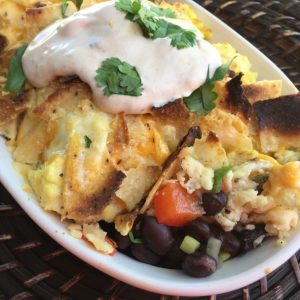 Ingredients
SALSA

BOTTOM LAYER:

2

cans black beans

drained

1

red bell pepper

diced

1/2

white onion

diced

1/4

cup

green onions

sliced

1/4

cup

cilantro

chopped

2-3

roma tomatoes

diced

EGG MIXTURE

SECOND LAYER:

8-9

eggs

beaten

1/2

cup

milk

Salt and pepper

GARNISHINGS:

2-3

cups

tortilla chips

lightly crumbled

1 to 1 1/2

cup

colby cheddar cheese

shredded

1 to 1 1/2

cup

monterey jack or pepperjack cheese

1/4

cup

cilantro

chopped (garnish option)

CHIPOTLE SAUCE:

2-3

chipotle peppers in adobo

from a can

1/2

cup

mayonnaise

1

cup

sour cream
Instructions
In a bowl, whisk together all of the eggs and milk until smooth. To a saute pan, heat some butter or olive oil to medium heat. Add the whisked egg mixture and let it sit for a minute. With a spatula, pull all of the eggs away from the side and bottom to gently fold. Put a lid on the pan and cover on low heat until the eggs are scrambled and nice and fluffy (don't over cook because they will be cooked a second time--keep them soft and a little runny).

While the eggs are cooking, add the two cans of black beans (drained) to the bottom of a sprayed 9x13 pan. Dice the onion, red pepper, tomatoes and cilantro and add to the beans. Stir around (or stir together in a bowl and then add to the bottom of the pan). Season the top of the bean 'salsa' with salt and pepper. When the eggs are done, spoon them over the beans in the 9x13 pan. To the top of the eggs, add the cup of colby jack cheese. Spread some crubmled up tortilla chips on top of the egg and cheese. Top with the Monterey (or pepperjack) cheese. Broil in an oven on low heat for 3-5 minutes, or until the tops of the chips are golden brown and the cheese is melted.

When finished cooking, remove from the oven and garnish with more chopped cilantro. Serve with the chipotle sauce which can be mixed together in a bowl and served on the side.
Check out some of our other favorite Breakfast Recipes.