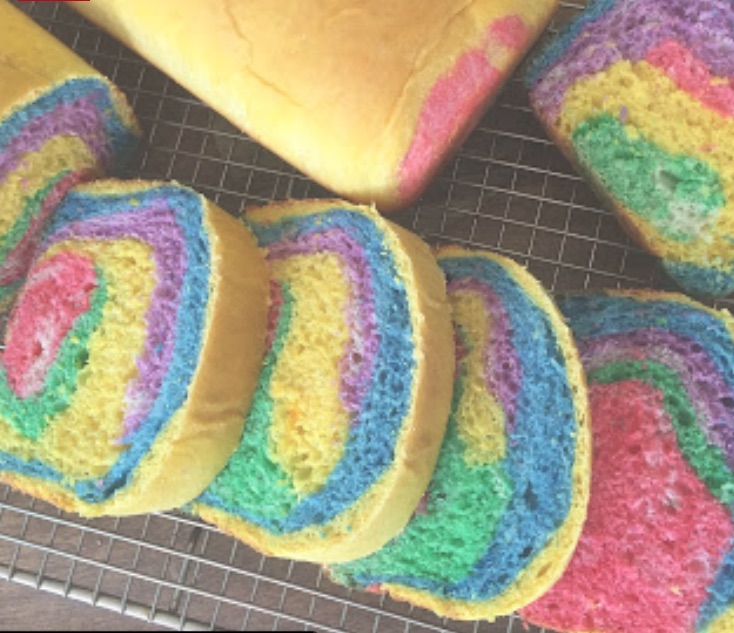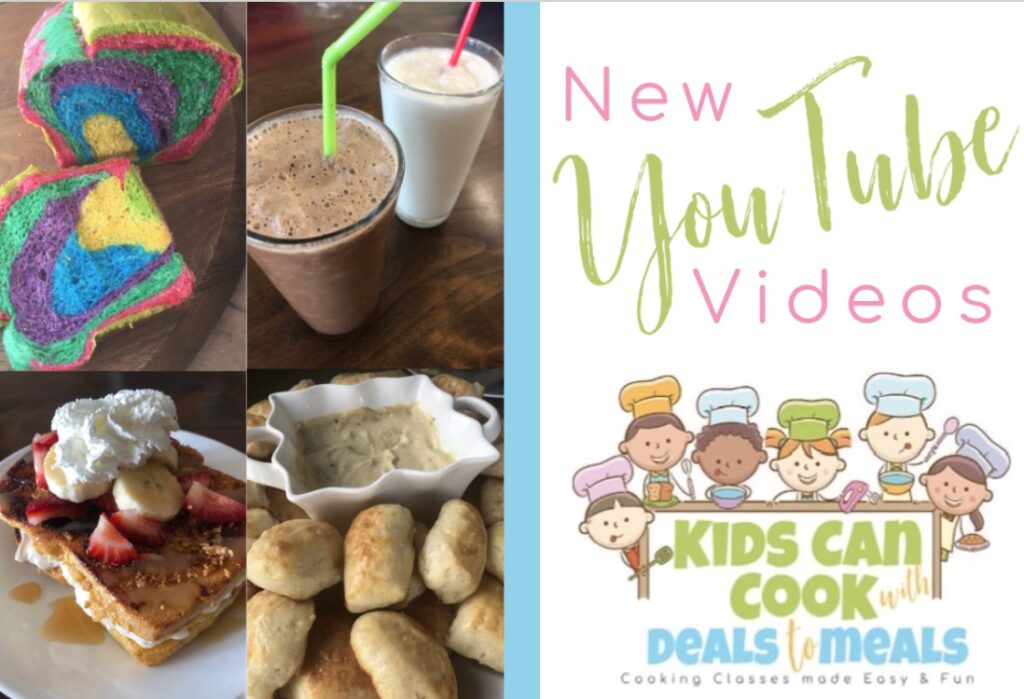 Hi Friends! We have had an awesome summer teaching our cooking classes to kids in our community. They have become quite the professional chefs and I'm so proud of them! We hope you are having fun following along and trying some of these simple recipes to teach your children.
This week we made Rainbow Bread. I've already made a Youtube video with step by step videos, but here's another version with the kids from my class showing you just how simple this recipe is. Other than dying each portion of dough, the recipe comes together in about 30 minutes and your kids will LOVE using their creativity to design their own loaves.
We also focused on breakfast in August and had fun teaching the kids how to make these Gourmet Stuffed French Toast. They look and sound fancy, but really there are only a few extra steps to turn this basic breakfast recipe into something special.
If you are new to making homemade pretzels, you're going to LOVE this simple recipe from our Youtube video. It's only a few ingredients and your kids don't even need a mixer to make this recipe. Dip these pretzel bites into our Mustard Ranch Sauce and you'll be in heaven!
If you are needing a cool and refreshing treat before the summer ends, have your kids learn to make Homemade Wendy Frosty's at home. They are super simple, inexpensive and fun for kids to make!
Don't forget to subscribe to our weekly Kids Can Cook Videos and feel free to PM on Facebook if you have children who would like to attend our class in person. Happy cooking friends!!