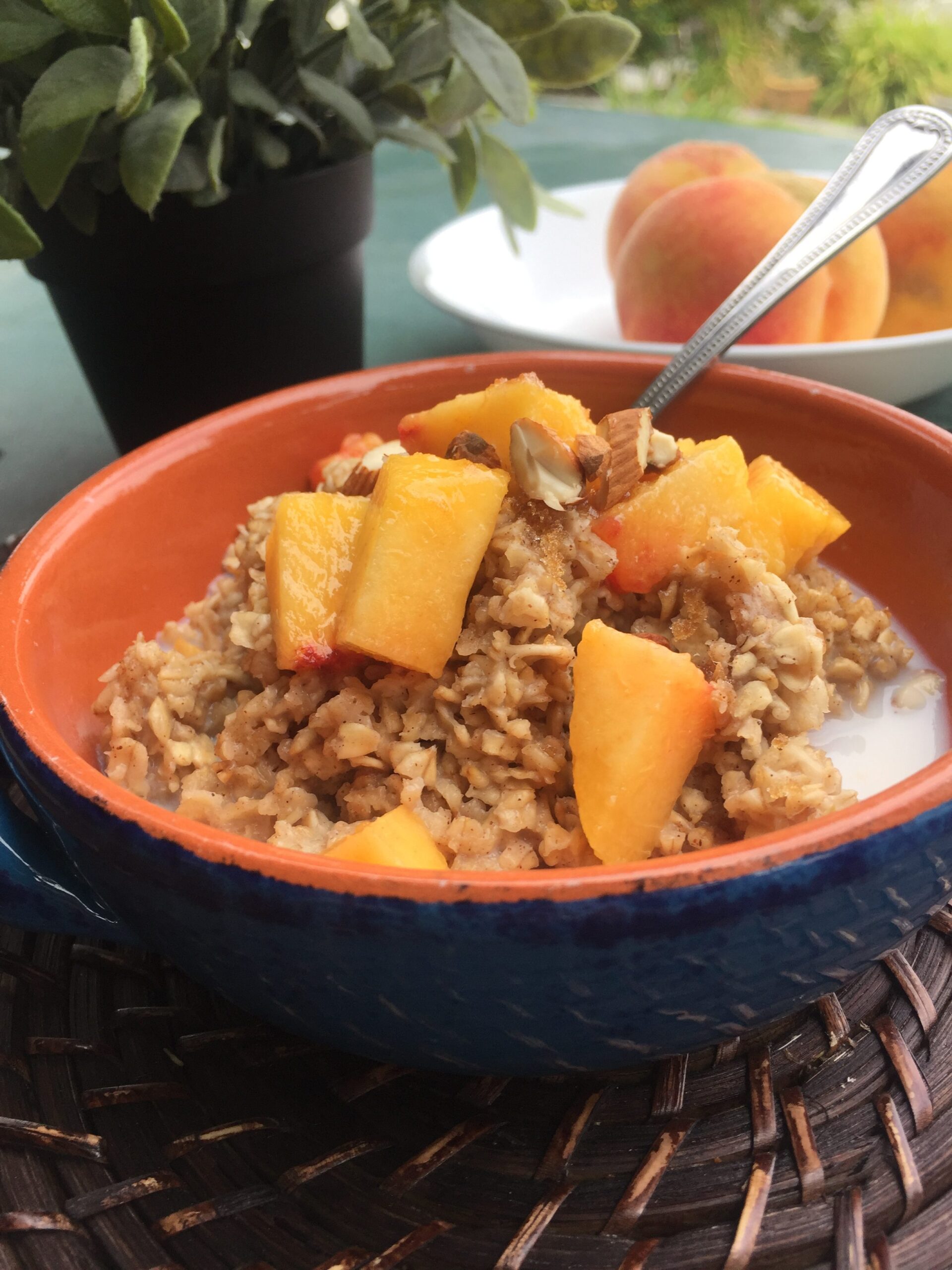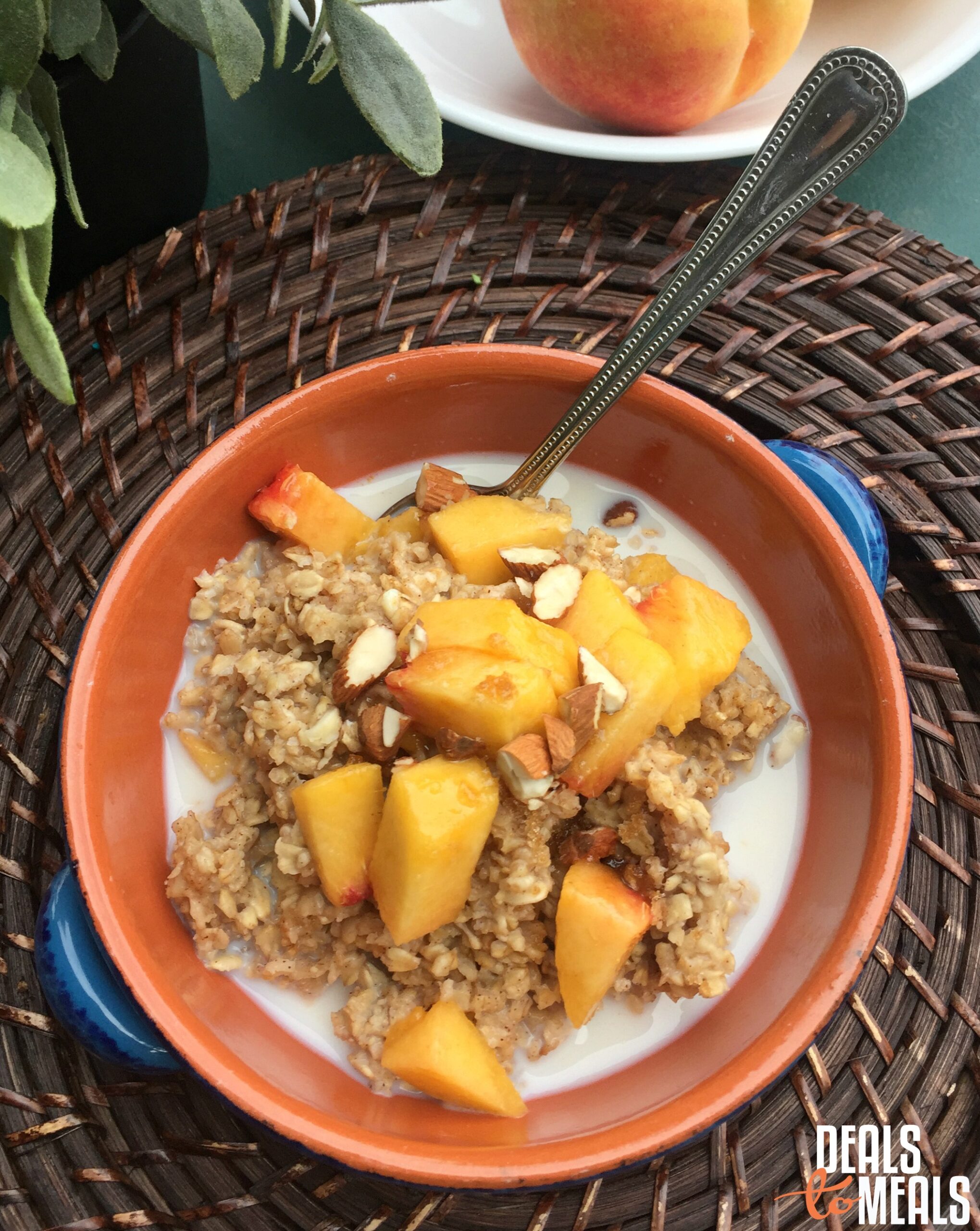 One of the benefits of living in my parents basement while we're building our home is enjoying all of her delicious garden produce. I was sad to say goodbye to our garden when we moved. Not that I ever had a hugely successful garden, but it was always wonderful to get fresh tomatoes, peaches from our tree, etc.
My Mom is a master gardener. It is so fun to enjoy her fresh produce from her garden. She's so nice to share with us! She also has two beautiful peach trees that we've been loving these past couple weeks. Last night she brought in a whole handful so I knew I wanted to come up with a delicious way to eat them for breakfast today. Living with my Dad with Diabetes, I also wanted to find something he could eat without a lot of sugar. Peach cobbler was out the window ;/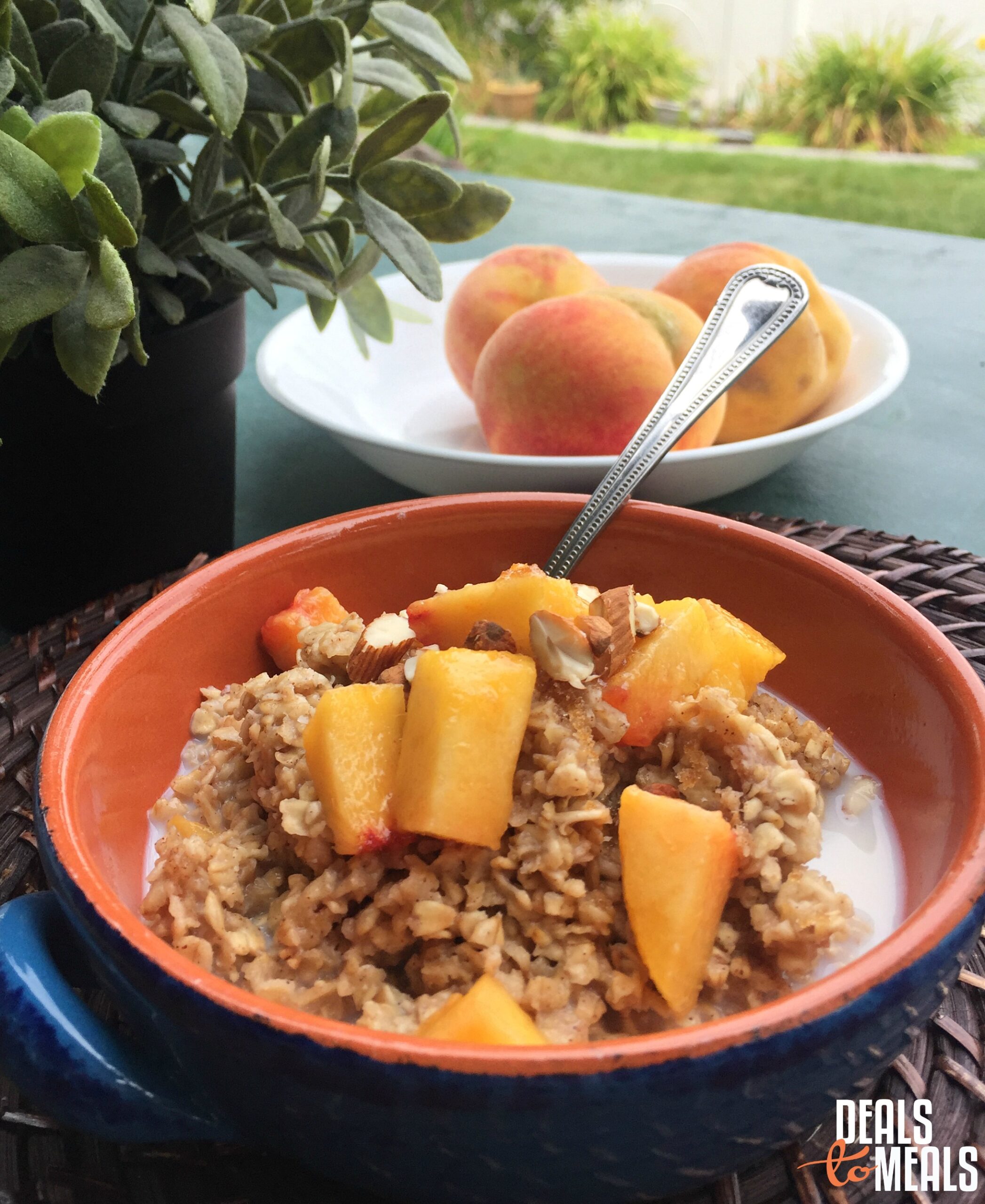 So, I came up with this baked Peaches and Cream Oatmeal. It has all the delicious flavor of peach cobbler, without all the calories. Top this oatmeal with more fresh peaches and it is heavenly. You could even make this breakfast as a no-bake oatmeal and just keep it in the fridge over night and eat in the morning.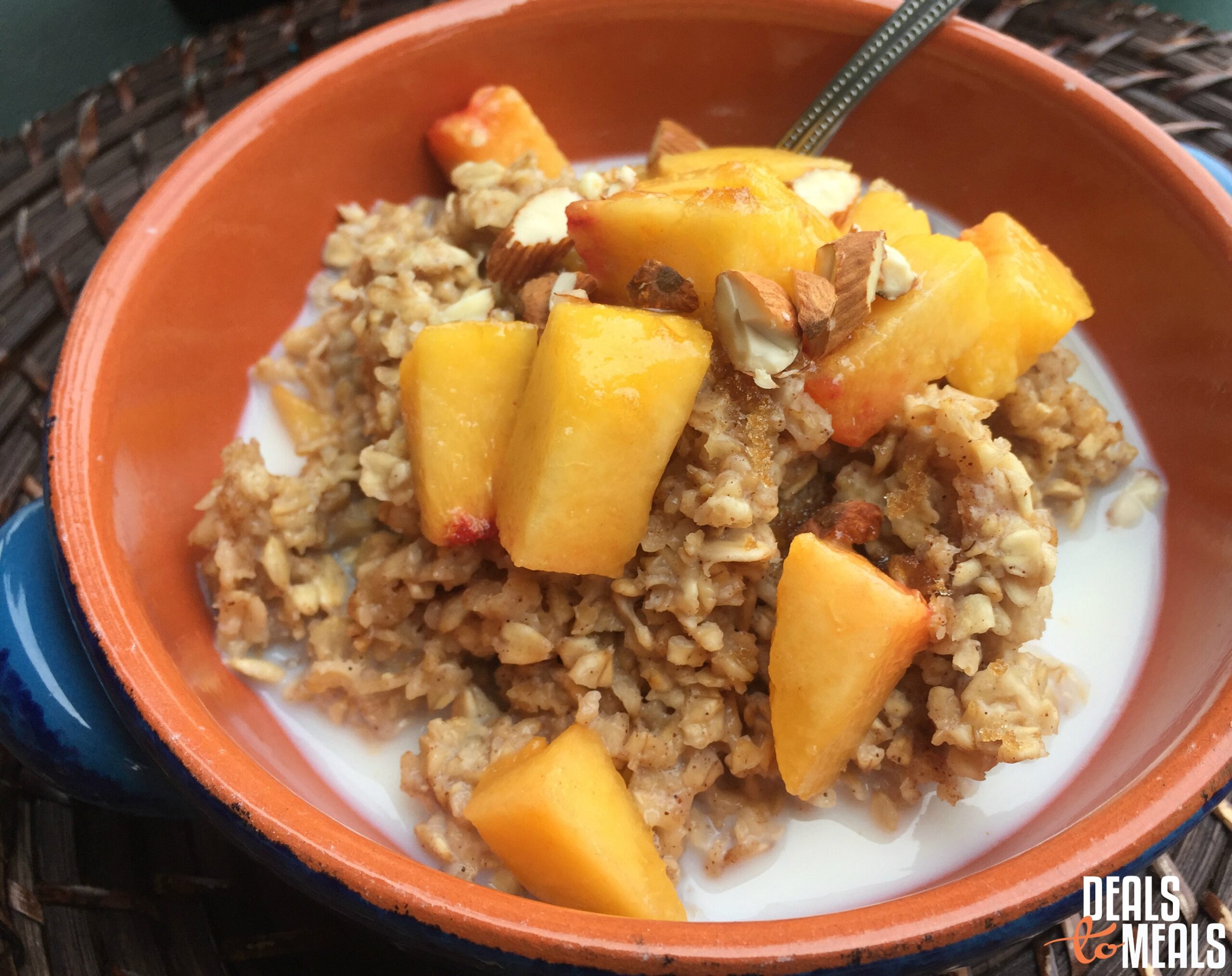 Best part about this oatmeal, is it's a great food storage, shelf stable meal. It's a great way to use up your powdered milk and oats from your food storage. If you don't have fresh peaches, canned peaches would work well too. Remember to login to Deals to Meals to check out all of the amazing Case Lot Food Storage deals. Hope you enjoy 😉
Ingredients
4 1/2

cup

regular oats

1

cup

powdered milk

1/4

cup

brown sugar

1/2

tsp.

salt

2

tsp.

vanilla extract

1

tsp.

cinnamon

3

cup

water

2-3

cup

diced peeled peaches or nectarines
Instructions
In a bowl, stir together all of the ingredients besides the peaches. For the peaches, peel the skin from the peach and remove the pit. Dice the peaches into bite sized pieces. Add to the oat mixture. Turn the heat to 350 degrees. Spray a 9x13 pan and pour the mixture into the pan. Place the oatmeal in the oven and bake for 15-18 minutes, or until lightly golden brown.

When the oatmeal is done, serve with more fresh peach pieces and milk as desired. If you like it more sweet, you can add a little brown sugar on top. Chopped nuts are great on top too.