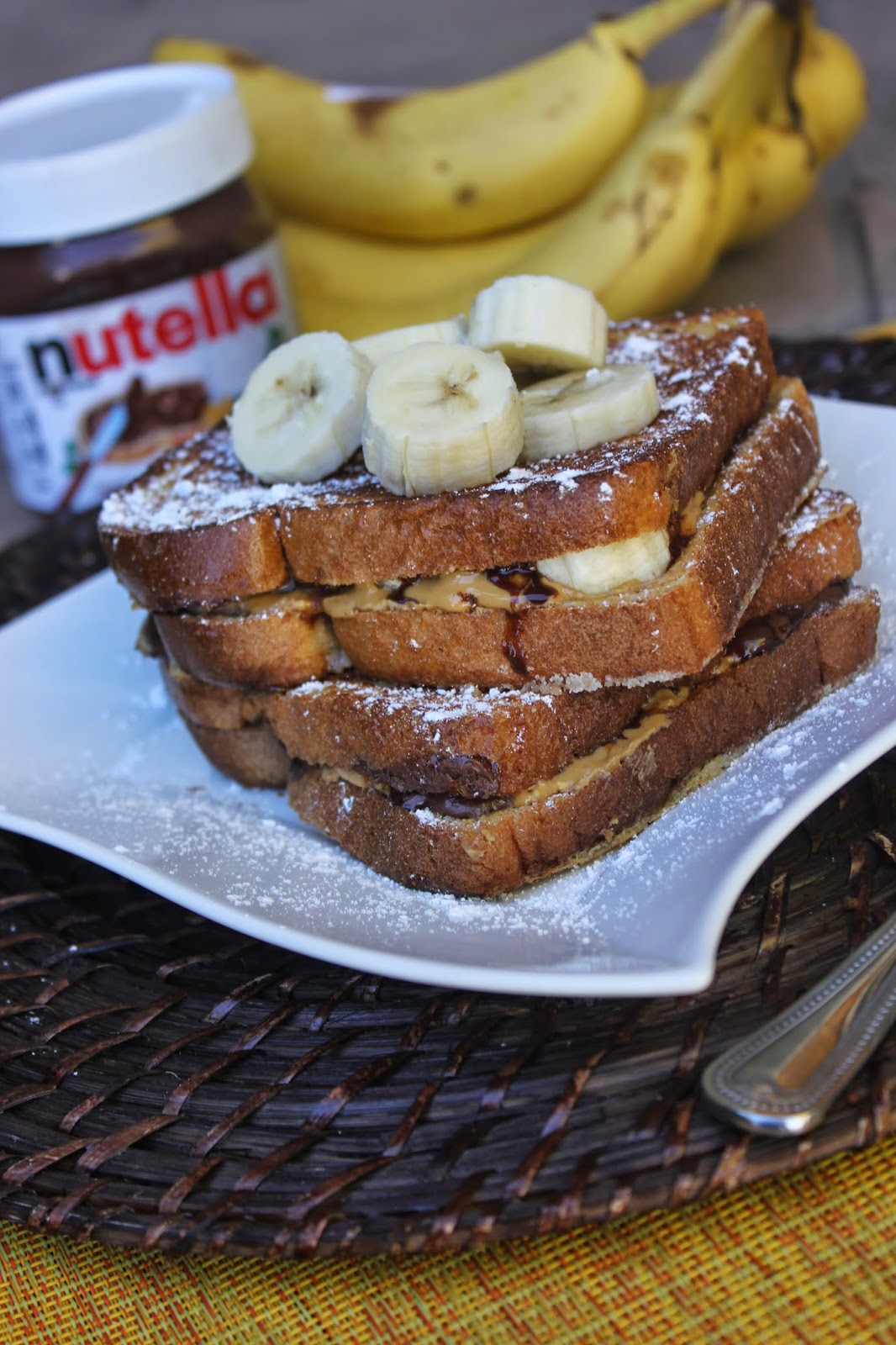 If you haven't heard of Elvis Presley's French Toast (or Banana Nutella French Toast), I am SO excited to introduce you to them! They are a hit at our house and I love the fact the kids get a little extra protein from the peanut butter and some fruit mixed into their breakfast. I'm not claiming these are necessarily healthy by any means, but they are fun breakfast that will fill the kids up and taste amazing! A traditional Elvis Presley French Toast is only peanut butter and bananas. However, what goes better with those two ingredients than Nutella? The combination was outstanding!! The melted chocolate, the creamy peanut butter, the warmed bananas all toasted to perfection in a simple egg mixture. Couldn't be better!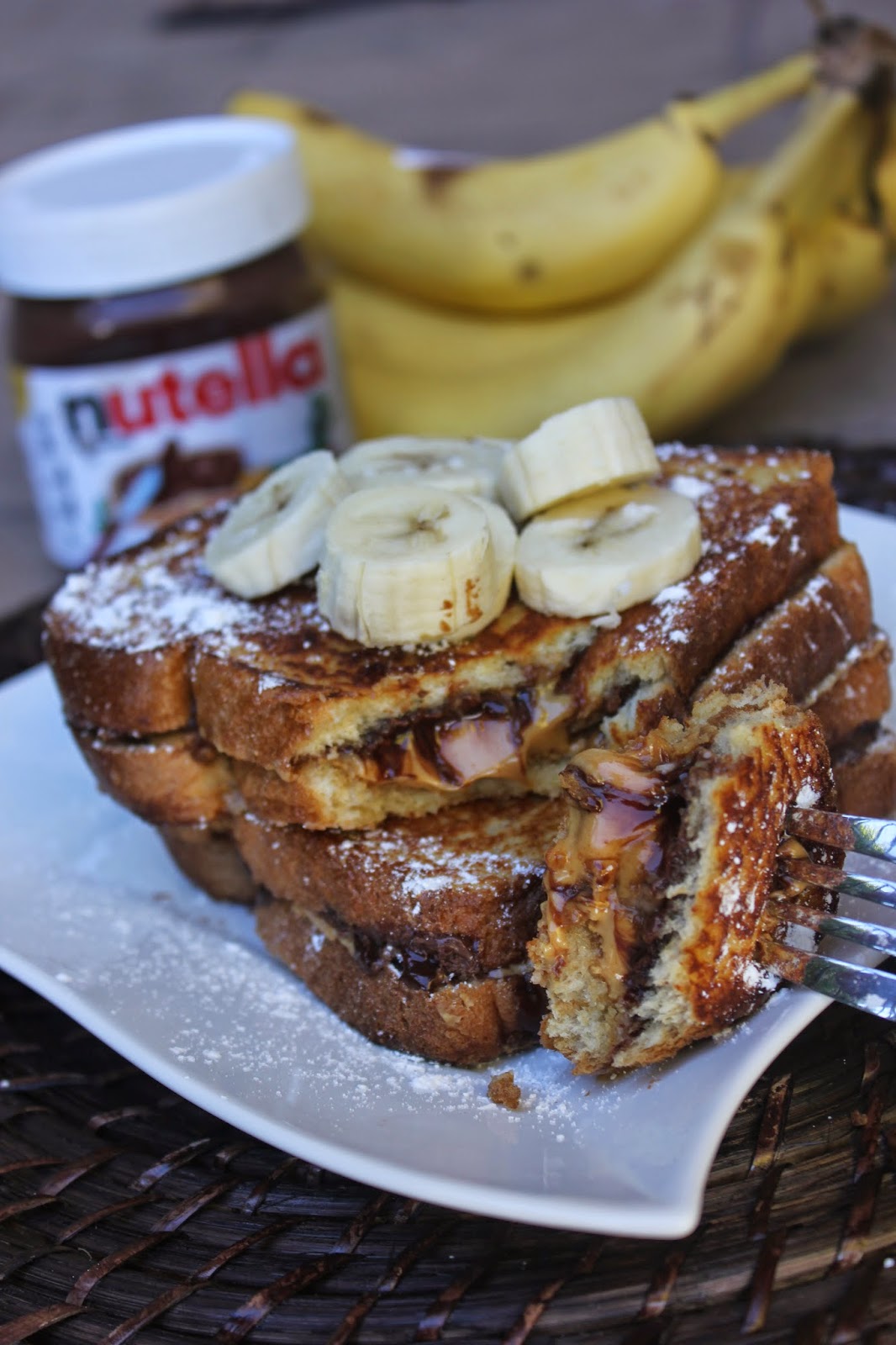 I am also excited to share a really fun tip for making crusty, sweet french toast. Have you ever eaten from a Waffle Truck? If you haven't, you are missing out. They make these waffles that have this sugary crust that is delightful. Well, I took that concept and did the same with these french toast and it turned out better than I had hoped! Before you put the dipped french toast onto the griddle, smear a generous amount of butter onto the griddle and sprinkle a thin layer of sugar onto the butter. Place the french toast over the sugar/butter and cook until golden brown. The sugar and butter coats the top of the french toast with this crusty-carmely topping that makes this breakfast extra special! Top the whole thing with a sprinkling of powdered sugar and you have a simple, delicious breakfast put together in just a few minutes. Hope you enjoy 😉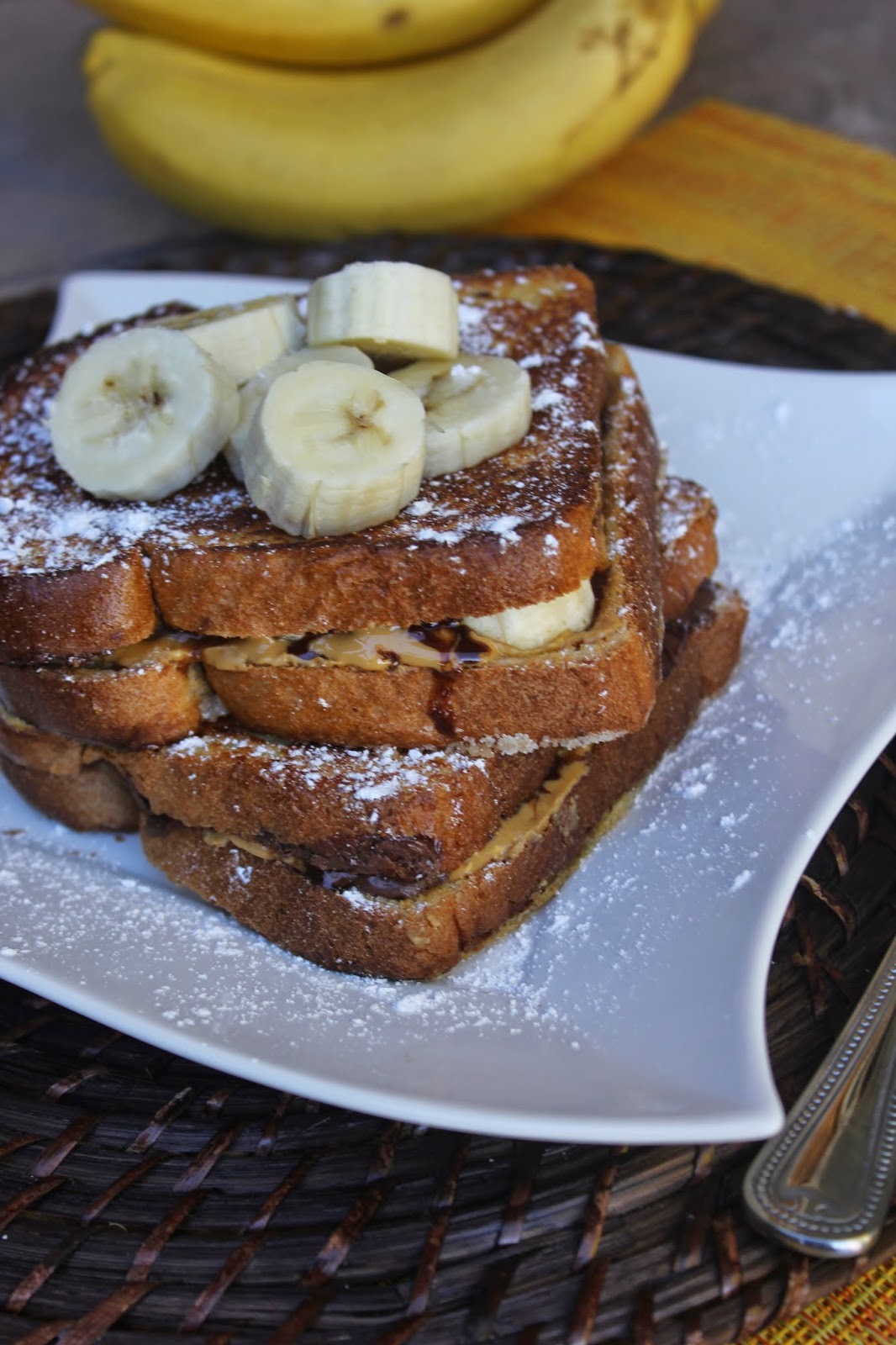 Ingredients
1

loaf wheat or white bread

sliced

16-18

oz.

peanut butter

1

lb.

bananas

1

cup

Nutella Hazelnut Spread

4

eggs

1/3

cup

milk

1

tsp.

vanilla extract

3-4

Tbs.

butter

1/4

cup

powdered sugar

optional garnish
Instructions
Spread a generous amount of peanut butter on one side of the bread. Spread Nutella on the other side of the bread. Place the sliced bananas on one side of the bread and close the sandwich. In a bowl, whisk together the milk, eggs and vanilla. Heat a griddle to medium heat and place a pat of butter on the griddle to melt. Sprinkle the butter with a thin layer of sugar and then dip the french toast in the egg mixture. Place the french toast onto the sugar and cook until golden brown on both sides. Serve with a sprinkling of powdered sugar.
Notes
HEALTHIER OPTION: Use whole wheat bread and almond butter instead of peanut butter.