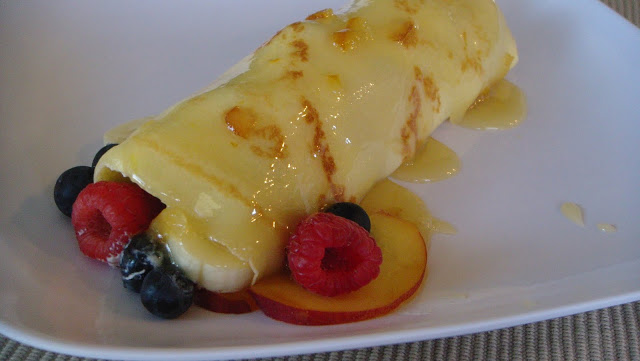 I am a sucker for a good breakfast. It could be part of my sweet tooth problem, but breakfast food is some of my favorites! It is kind of sad because my husband prefers either skipping breakfast or eating a bowl of Captain Crunch. I however, grew up with delicious breakfasts and so I have a hard time settling with a bowl of cereal. These crepes are usually my breakfast choice, especially when we have family or friends over. They look pretty, taste amazing, and come together REALLY quickly. With all of the fresh fruit on sale, these berry and fruit filled crepes with Orange Marmalade Syrup are DELIGHTFUL!!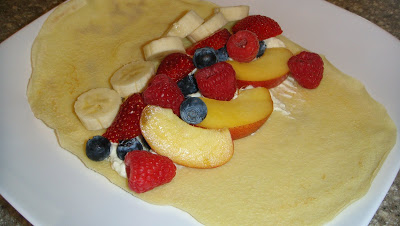 [buymeapie-recipe id='757′]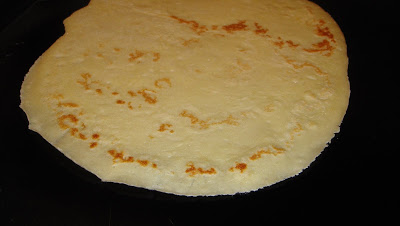 If you want your crepe to be extra thin, use a large saute pan and swirl the crepe batter to all sides until your crepe is as thin as you would like it. Because I always have four starving children wanting their crepes quickly, I just use my large
griddle
and spread the batter out as far as I can and cook several at a time. Yes, they are not paper thin, but they are still delicious!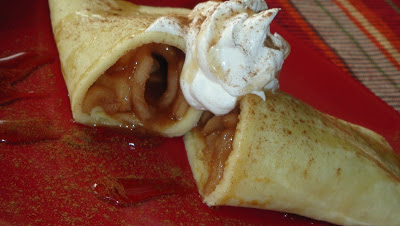 Another favorite version of these crepes is to use my
homemade apple pie filling
, some whipping cream, and a dash of cinnamon on top. It is like eating apple pie for breakfast–yum!!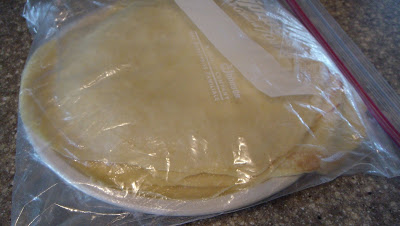 (Store your extra crepes in a Ziploc bag for later. You could also freeze crepes, just put a layer of parchment paper in between each crepe)