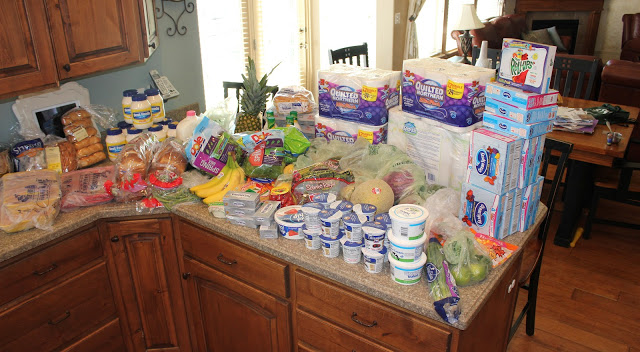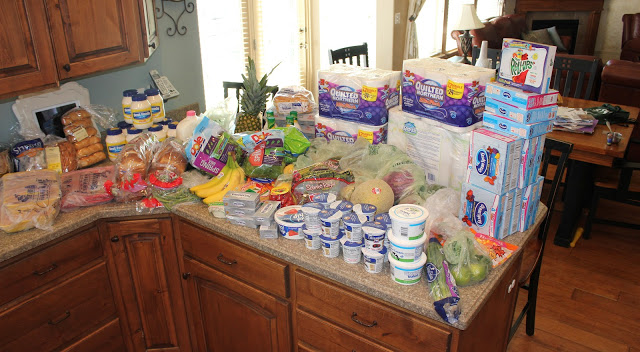 It was my bi weekly shopping trip today and I had a great time stocking up and getting some amazing deals! My favorite deals was on the Best Foods Mayo that happened to have an additional $1 off coupon on the top of the lid. This made them less than $2 a jar, which was a fabulous deal since they were normally $3.98. The fruit snacks were also a killer deal at .99 a box. I got all of the other items I needed for my 2 week meal plan which made for two carts full of groceries for less than $175!
Now, generally I always just go off of the meal planner from our website, but this week I wanted to try something new and make ALL new recipes for the next week or two. There are so many tried & true favorite recipes that I tend to like to stick to many of those. However, I was craving some new flavors and combinations.
As I try these new 7 recipes I will make sure and share my favorites with you and include them in the future meal planners. This recipe for these BBQ Chipotle Chicken Sandwiches were so good I am still dreaming about them five hours later! Lunch leftovers tomorrow can't come fast enough.
How many of you love the Food Network show The Sandwich King? I LOVE sandwiches, so this show speaks to me. As soon as I saw this recipe I knew it would be good, but I have to admit I was not prepared for how much we all loved it! I had family over who also ate it and we all couldn't stop ooing and awing at the fun new flavors! The chipotle BBQ sauce made for an awesome new twist on the traditional, boring BBQ chicken sandwich. The pickled red onions however were probably my favorite part of this dish! They were so crispy, so flavorful, so vinegary and totally amazing on these sandwiches. Add to that a toasted, buttery bun and this White Southwestern Sauce and you have perfection my friends!!!
*I know this recipe seems long and intimidating, but don't let it fool you! It actually came together in less than an hour and all of the different components were WELL worth the effort. If you have frozen, shredded chicken in your freezer, that could even make this recipe more quick to prepare. I can't wait to hear how you like it!?!
[buymeapie-recipe id='784′]