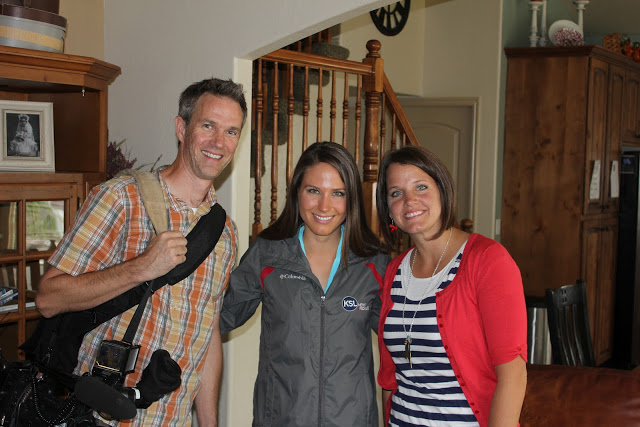 Yesterday I got an email from the producer of the KSL news and she said they wanted to come out to my house and do a news segment on food storage for National Preparedness Month. I thought, 'Sure, why not?!" Until…I went down to my food storage room and realized I had done major case lot shopping and hadn't put anything away for quite awhile. Ah! So, with help from my hubby, we spent the entire day cleaning my food storage room and had a lot of fun today with Devon from the KSL news team. She just moved here from Seattle and she probably thought I was nuts (well, okay..I am a little :). She had never heard of food storage before so I was quite the character for her! I talked her ear off for nearly 90 minutes and told her everything and more she wanted to know about self reliance. She was super sweet and patient with my long windedness. Click here to watch or read the story 🙂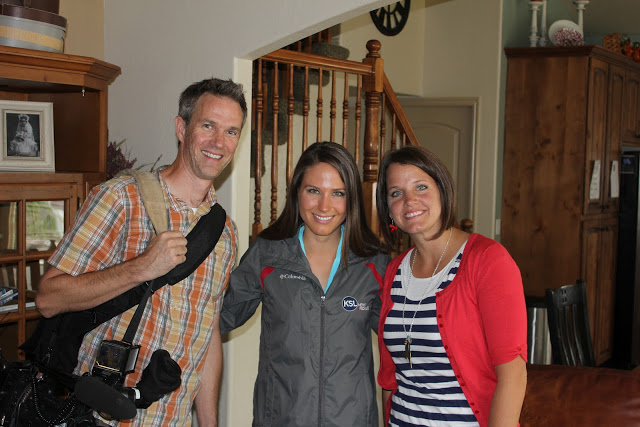 As a refresher, in our interview I explained the three EASY steps to getting your food storage. The hardest part to preparedness is starting. Once you begin you will find it all comes easily and working on your preparedness efforts a little at a time will bring BIG rewards! Here are the basic steps to getting prepared:
1-Obtain your family's 2 week supply of water
(14 gallons per person)
Store as much water as you can in the space you live. Water is inexpensive if you purchase large water barrels, or fill up emptied out 2 liter soda pop bottles. Besides the 14 gallons (about 3-4 24packs of water per person) you will need lots of washing and cleaning water. I store my cleaning water in my emptied out liquid detergent containers (keep the leftover soap in the container to give you soapy water). Besides having a sufficient water storage, have a good quality water filter. This will broaden your abilities for clean drinking water.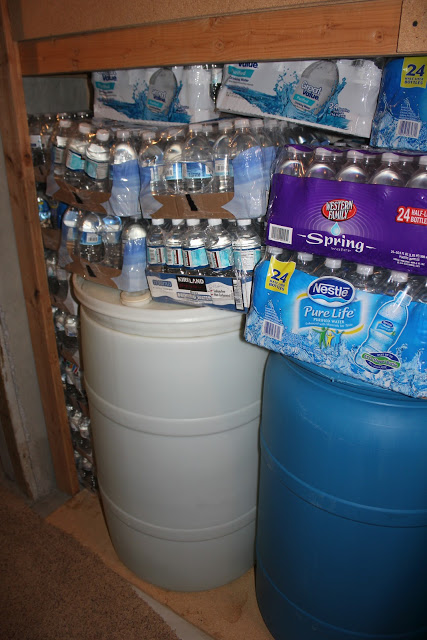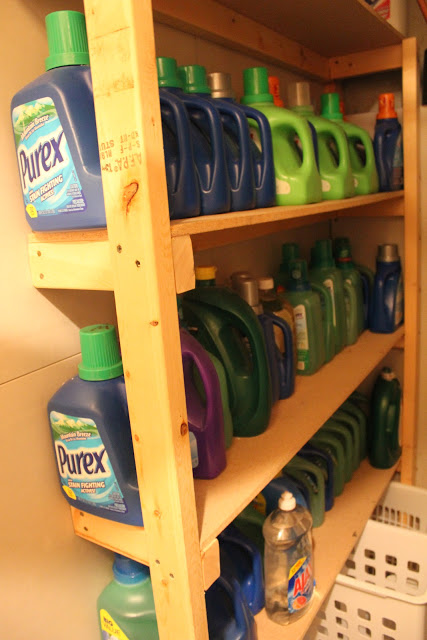 2-Build up your family's 3 month supply of food you are used to eating
A common misconception to food storage is you have to have a basement filled with wheat or other grains your family will not use. Although these items are important to have in your storage, begin first by building a supply of foods your family is used to eating on a daily basis (cereal, peanut butter & jam, spaghetti & noodles, etc.). Plan your food storage around meals, so you will have complete meals & recipes to feed your family from your food storage.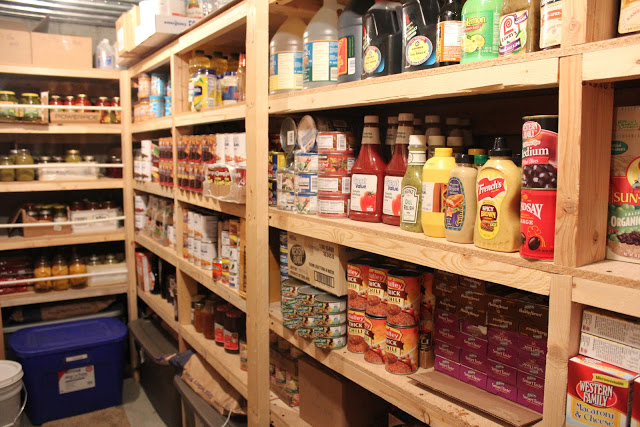 3-Build up your family's supply of long term food storage items (the 'basics')
Once your 3 month supply is complete, it is time to work on your long term food storage items. These basic items will help you make all of the recipes you love from scratch. These basic food storage items include the following (amounts are per person for a one year supply):
*Click on the links below to find more detailed information and recipes on how to use each of these items.
GRAINS:
Wheat 100lbs. per person
Flour 75 lbs. per person
Oats 20 lbs. per person
Pasta 40 lbs. per person
Rice 40 lbs. per person
SUGAR:
Granulated sugar 50 lbs. per person
Brown sugar 6 lbs. per person
Powdered sugar 6 lbs. per person
Jam 2-3 jars per person
Honey 8 lbs. per person
Syrup 2-3 jars per person
DAIRY:
Powdered milk 16 lbs. per person
SALT & SPICES:
Salt 8 lbs. per person
1-2 extra jars of each spice your family enjoys cooking with
Baking items (baking powder, baking soda, vanilla, vital wheat gluten, etc.)
OIL:
Cooking oil 2-3 containers per person (48 oz.)
Olive oil 1-2 jars per person
Shortening 1-2 tubs per person
Butter–as much as you can store in the freezer…it would be a sad world without butter 😉
LEGUMES:
Peanut butter 4 jars per person
10 lbs. or cans per person of EACH type of bean (black, kidney, refried, white, pinto, etc.)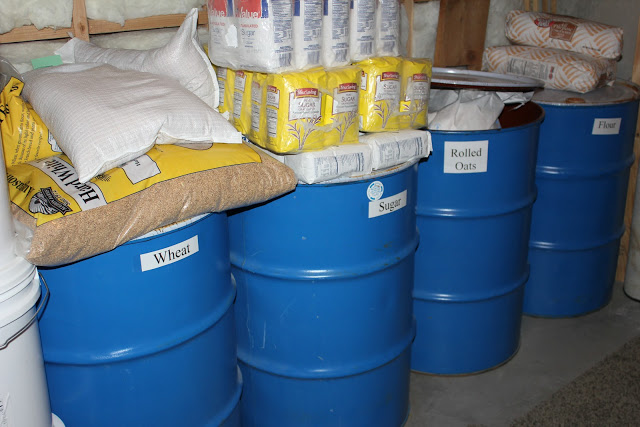 If food storage is still overwhelming, that is what our company is for! We make getting your food storage SUPER easy & FUN! Visit Deals to Meals to try our service for FREE for 2 weeks and see how much you can save & how quickly you will be able to build up your food storage supply.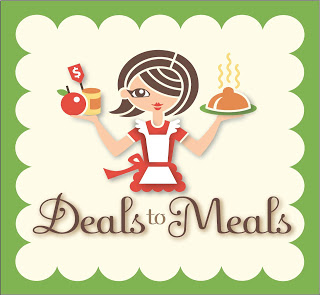 What does Deals to Meals offer you?
*We tell you where all of the best deals are in your area. We rank the grocery sales from all of the grocery stores in your area (in Utah we have 12 different stores). You choose the store you want to shop at, see what items are on sale for that week, create your grocery list and go shopping! By knowing what items are on sale for the LOWEST prices, you can save $100's each month.
*We give you a 1-2 week meal plan that is based around those great deals each week in your area. These deals create delicious and homemade meals for your family. Planning your meals around sale items will also save you money on your monthly grocery bill.
*We help you know how to use your food storage by giving you delicious food storage recipes each and every week.
*We tell you which items can be added to your food storage, how much you should store, and how long each item will last. This takes the guess work out of food storage. We do nearly all of the work for you!