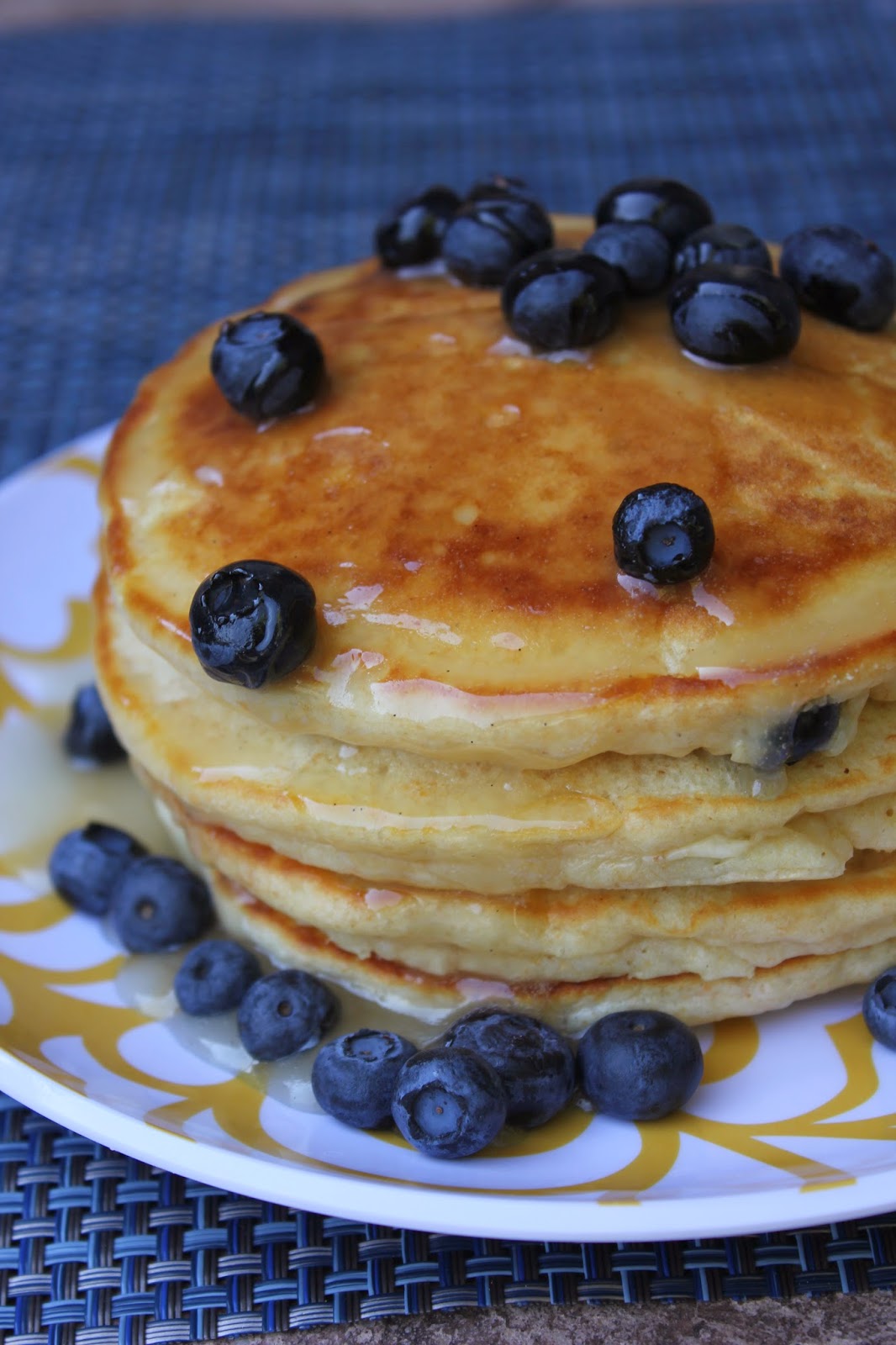 Here in Utah July 24th is a special holiday. It's the day we get to pay tribute to our ancestors who went before us and settled this beautiful Salt Lake Valley. I have several ancestors who crossed the Missouri plains through hardships, died along the trail and made it so we can have religious freedom here in this wonderful state. I am so grateful for them and their sacrifices. There are many times I look to their example and it helps me plug along in my day to day life.  One of the ancestors who I love dearly is Iona Aitken. She is my grandma and I miss her like crazy!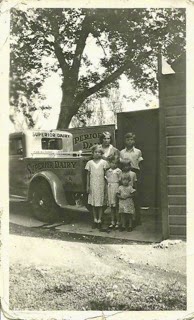 She passed away almost 10 years ago, but I am thankful I still feel of her influence and love to this day. She was such an amazing woman. Her husband passed away when she was in her fourties and she raised 7 amazing children all on her own. She had this saying that we all quote and remember to this day. Anytime she would see you, or be around you, she would always say, "What can I do for you?" Even though her life was never easy, she was always looking out for others and trying to find ways to be of service. She is such a beautiful, righteous lady I wanted to dedicate this post to her 😉 I am excited to re-post a recipe of my grandmother's that I make several times a month. Her Buttermilk Pancakes were a favorite when we would sleep over at her house and I really don't think you can improve upon this recipe. It is basic and practically perfect in every way…just like my grandma 😉 Happy July 24th to all of you!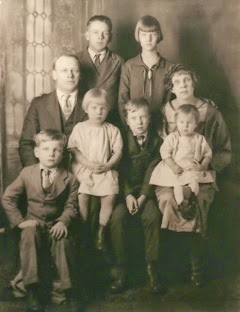 Here are Grandma's Buttermilk Pancakes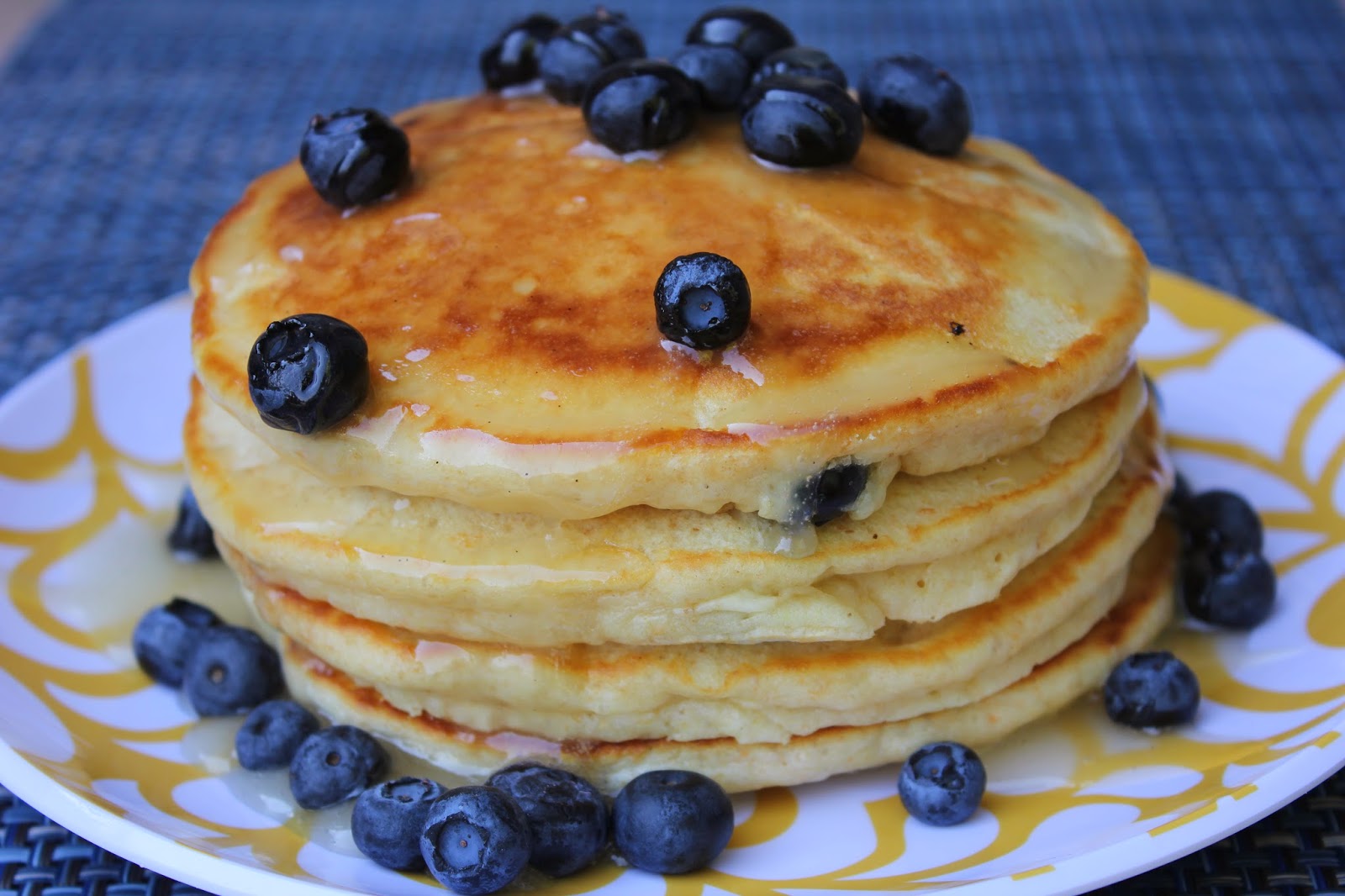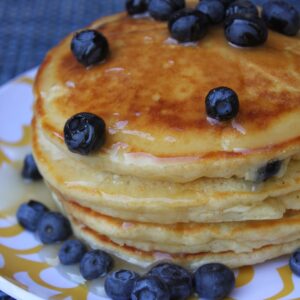 Ingredients
2

cups

buttermilk or milk

2

eggs

4

Tbs.

canola oil

2

Tbs.

sugar

2

tsp.

baking powder

2

cup

flour

1/2

tsp.

salt

3/4

tsp.

baking soda
Instructions
In a large mixing bowl, add the buttermilk, eggs, oil, sugar, baking powder, baking soda and salt and whisk until smooth. Add the flour to the batter and mix just until incorporated. Heat a griddle to medium heat and spray with cooking spray or add a little butter to melt. Pour a 1/2 cup of the batter onto the hot griddle and heat on both sides until golden brown. Serve with your favorite syrup or fruit.