As summer is coming upon us and the nights are getting warmer, I find myself wanting to cook only on the grill. I tire of hot dogs & hamburgers, so my new favorite thing to do on the barbeque is fish. I hear how great fish is for you, so I am trying to incorporate it into our menu at least once a week. I am a huge fan of fish tacos, but I have found my new favorite way to eat fish is blackened with homemade tartar sauce. I love the salty-spicy combination of the fish, and the fresh lemon taste of the tartar sauce. The combination to me is a perfect 10. Serve your fish with rice pilaf or roasted potatoes & you have a gourmet meal that can come together in less than an hour.

Blackened Fish
1 T. paprika
2 t. dry mustard
1/2-1 t. cayenne pepper (depending how spicy you like it)
1 t. ground cumin
1 t. black pepper
1 t. dried thyme
1/2 t. garlic powder
1 t. salt
1/4 c. flour or cornstarch
1/2 stick butter, melted
2 lbs. fish fillets
Cover a cookie sheet with tinfoil (or if cooking on the grill, make your own 'pan' with tinfoil that has sides to keep the butter from dripping out). Melt the butter and pour half of the butter on the bottom of the pan/tinfoil. Place all of the seasonings into a Ziploc bag or a bowl and shake until mixed well. Place the fish fillets into the mixture and coat the fish on all sides. Place the fish on the tinfoil so that they are close together but not touching. Drizzle the extra melted butter all over the top of the fish. Broil or grill the fish until slightly blackened and fish is flaky and white. Serve fish with tartar sauce while warm.
If you are grilling your fish outside on the grill, just make your own tinfoil pan to keep the butter & juices from falling into your grill. If you are broiling the fish, just line a cookie sheet with tinfoil for easy clean up 🙂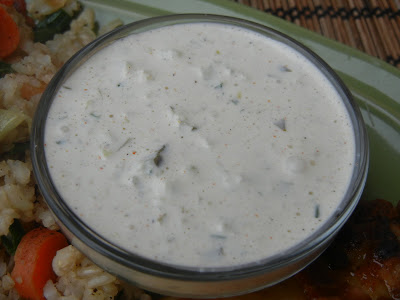 Tartar Sauce
1/3 c. dill pickle, diced very small
1/2 cucumber, peeled, seeds removed and diced very small
2 T. onion, diced small
1 c. mayonnaise (I prefer Best Foods full fat)

1/2 c. sour cream (not low fat..it makes it too runny)

1/2 t. garlic powder
Dash of cayenne pepper
Juice of 1 lemon
1/2 t. salt
1 t. dried chives (or 1 T. green onions, sliced)
1/4 t. paprika
Mix together and season to your liking with extra salt & pepper.