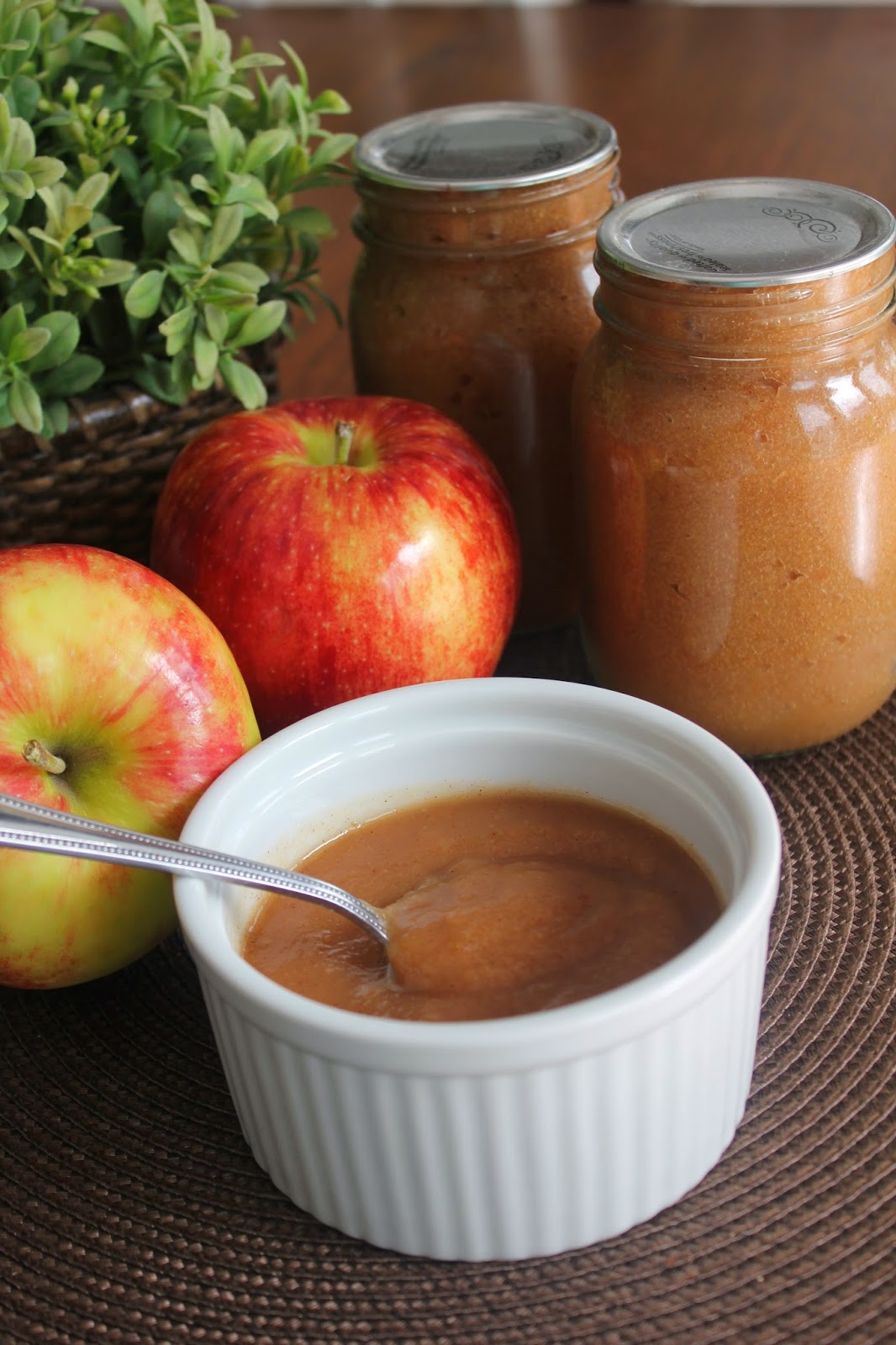 One of my favorite memories as a child was when my Mom would spend an afternoon making homemade applesauce. We used to pick the apples off our tree and help my Mom core the apples, boil them and squish them through the applesauce mill. We used to spend hours, pushing through the cooked apples and scraping off the mill. The finished product was applesauce perfection, but the work was really quite a labor of love. My Mom used to guard that applesauce like it was a prized possession and now as a Mom I realize how special those jars were. Growing up I didn't even know applesauce came in a can. It wasn't until I met my husband that I tried canned applesauce. I was appauled that people would actually buy that stuff and think it tasted good. Well…15 years later and I am embarrassed to say I had reverted to buying jarred applesauce because I remembered the time it took to make it as a child. And as a busy mom I was intimidated by the thought.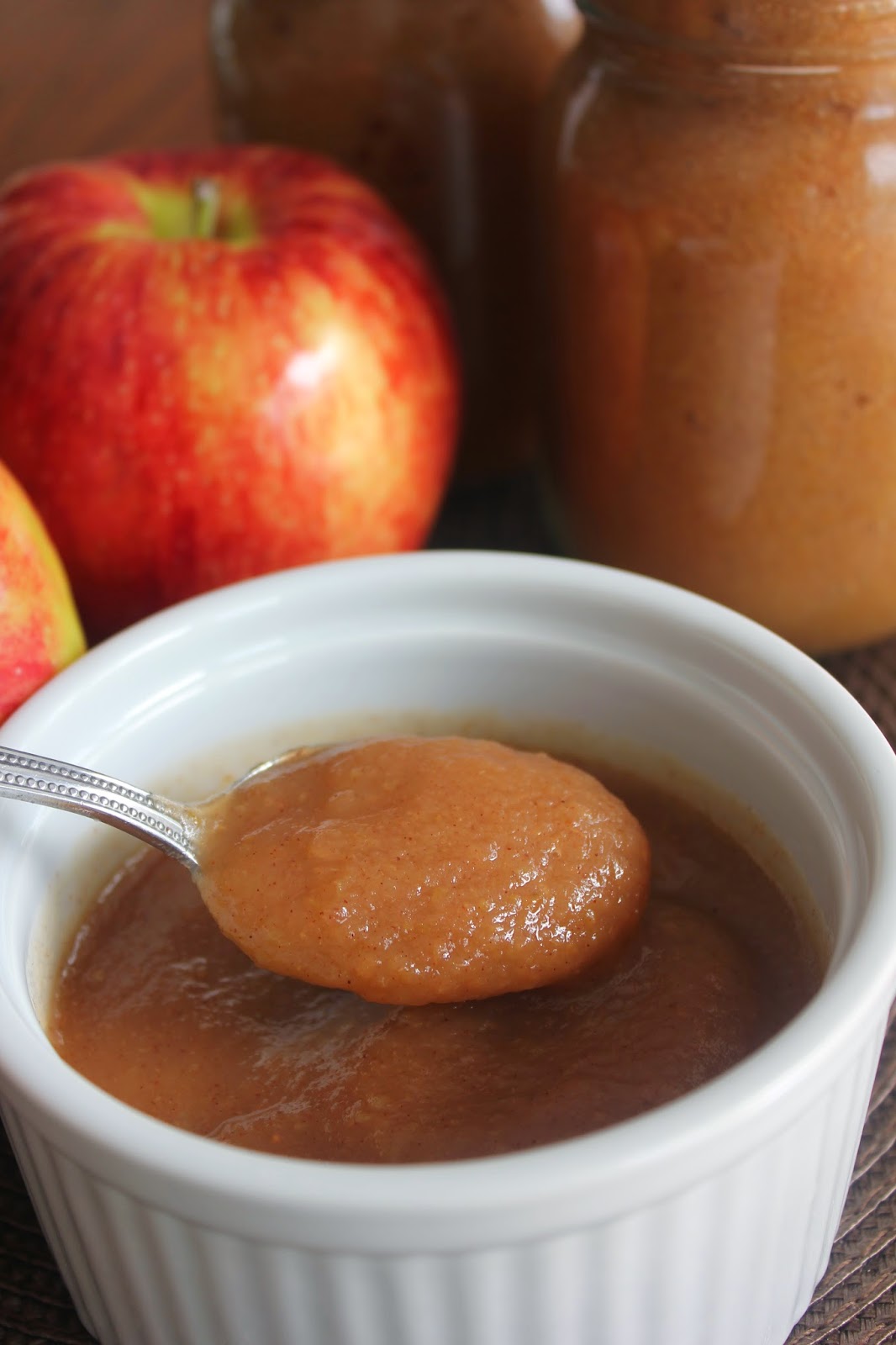 That is…until this new method I found 😉 A fellow blogger (who I adore) posted a recipe for a crock pot method of making applesauce. This intrigued me, so I gave it a try and I am a HUGE fan! Why didn't I think of this 15 years ago? Or for that matter, my poor Mother should have thought of this 30 years ago 😉 It is AWESOME. I didn't peel my apples, just washed them, cored them and threw them into a large roaster pan. I cooked them on low heat for most of the day and pureed them in my Blendtec blender later in the afternoon. I then poured the sauce into canning jars, threw them in the wet bath for 35 minutes and voila! Homemade applesauce with literally NO mess and in NO time at all. It was genious!!! Not only was it genious, but it was heavenly. Literally the best applesauce I have ever had. And the best part about it was there was no sugar added. Just plain, sweet, apples in all their perfect glory. And they even had the skins on still where a lot of the nutrients is. Bonus.
The only sad part about this is my family has eaten half of the bottles I canned this past week. Needless to say, I went and bought another cart full of apples to make a couple more batches. The great part about this is apples are on sale in EVERY state this week. Here in Utah (last week) fuji, gala and jonagold apples were under .69/lb. I calculated this made each jar about .60 which is .10 less per can than store bought. So…for better tasting, no sugar or additives, this was a healthy and perfect solution to better tasting applesauce. I can't wait for you to try this! It is amazing!!