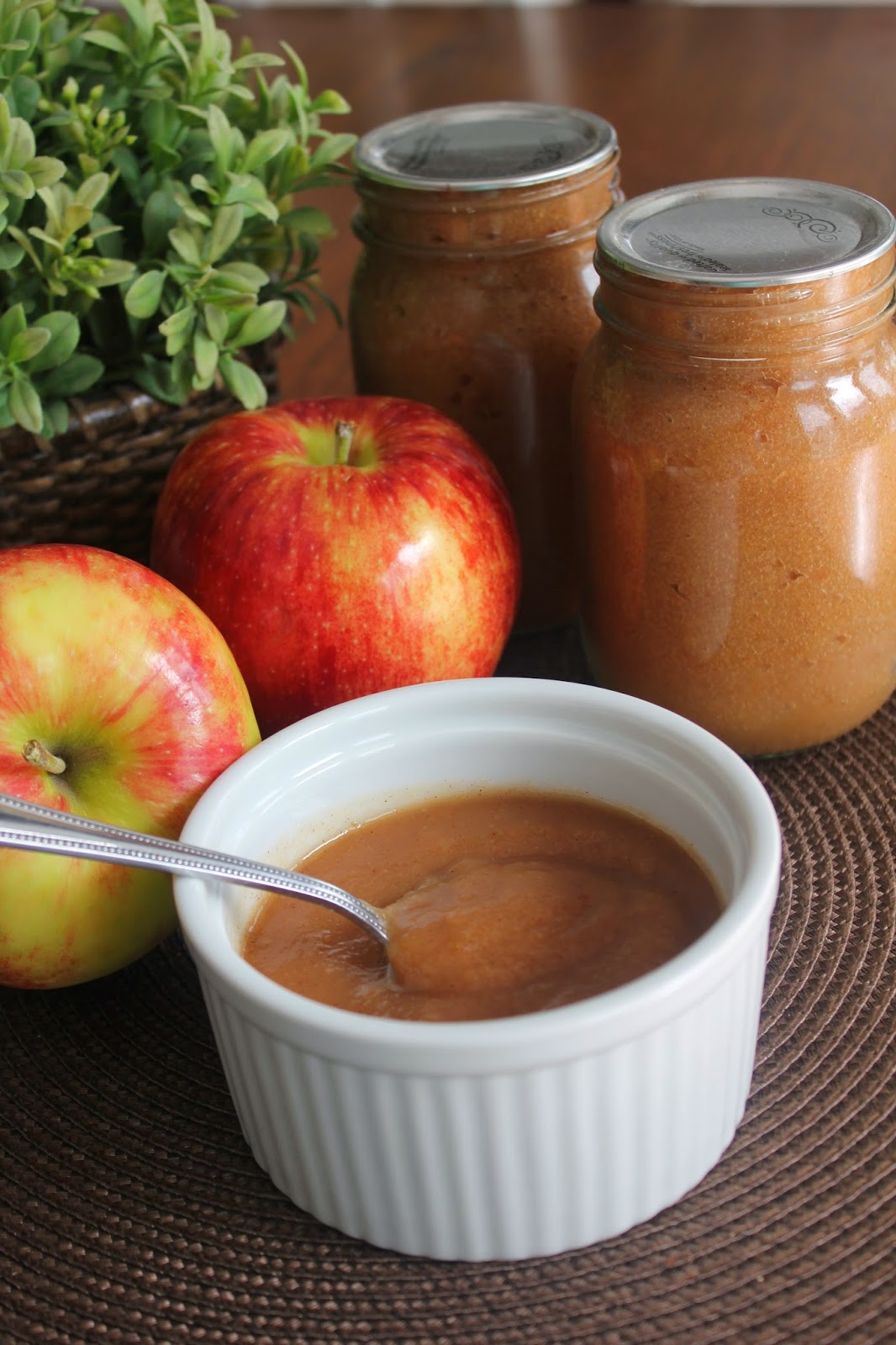 Homemade Applesauce made in a slow cooker? Yes please! This recipe is super simple and so much easier than our parents generation made applesauce. We used to spend hours, pushing through the cooked apples and scraping off the mill. The finished product was applesauce perfection, but the work was really quite a labor of love. My Mom used to guard that applesauce like it was a prized possession and now as a Mom I realize how special those jars were. Growing up I didn't even know applesauce came in a can. It wasn't until I met my husband that I tried canned applesauce. Homemade tastes a millions times better and with this recipe it's super easy to make!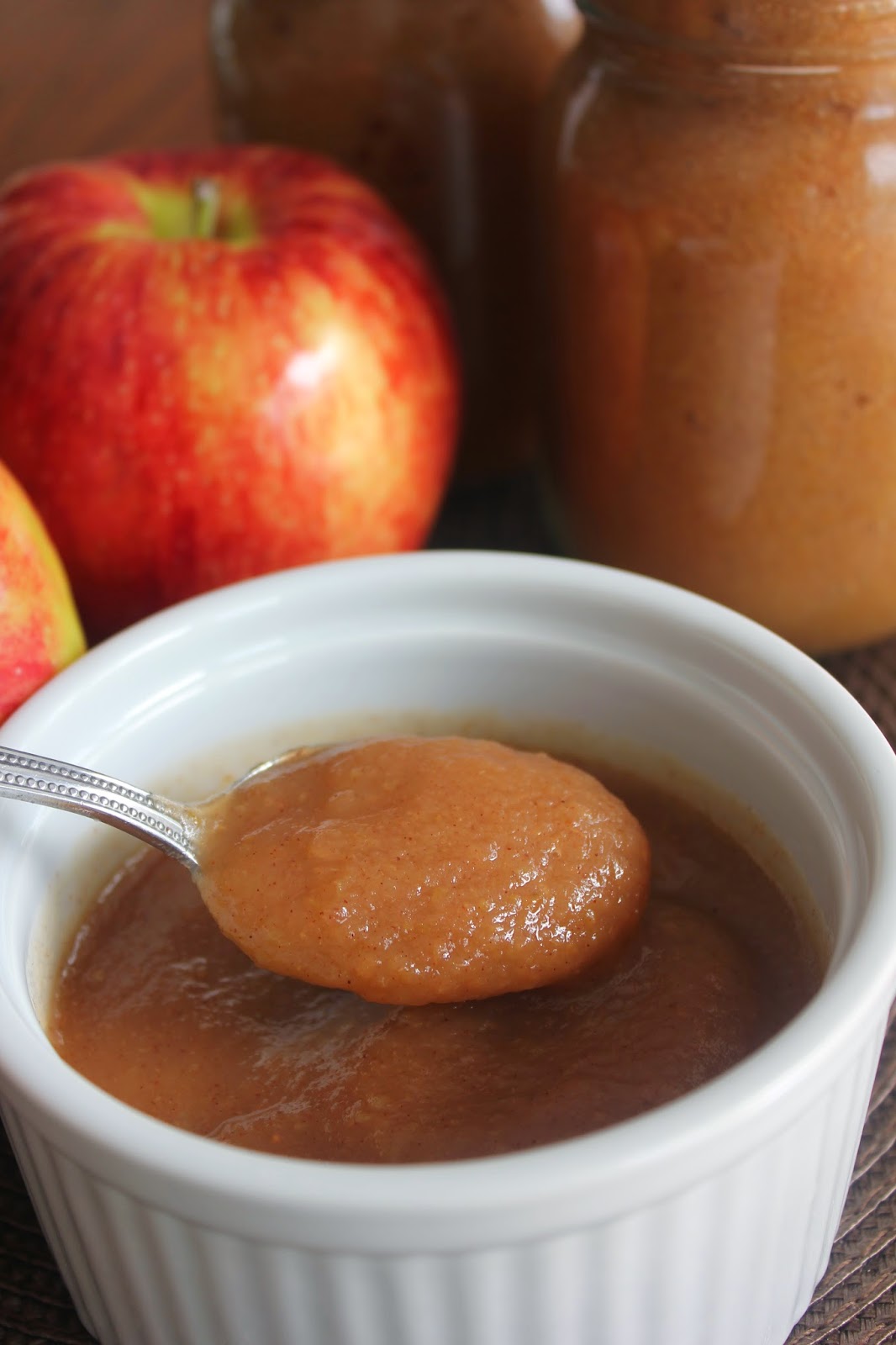 A fellow blogger (who I adore) posted a recipe for a crock pot method of making applesauce. This intrigued me, so I gave it a try and I am a HUGE fan! Why didn't I think of this 15 years ago? Or for that matter, my poor Mother should have thought of this 30 years ago 😉 It is AWESOME. I didn't peel my apples, just washed them, cored them and threw them into a large roaster pan. I cooked them on low heat for most of the day and pureed them in my Blendtec blender later in the afternoon. I then poured the sauce into canning jars, threw them in the wet bath for 35 minutes and voila! Homemade applesauce with literally NO mess and in NO time at all. It was genious!!! Not only was it genious, but it was heavenly. Literally the best applesauce I have ever had. And the best part about it was there was no sugar added. Just plain, sweet, apples in all their perfect glory. And they even had the skins on still where a lot of the nutrients is. I can't wait for you to try this easy and healthy recipe!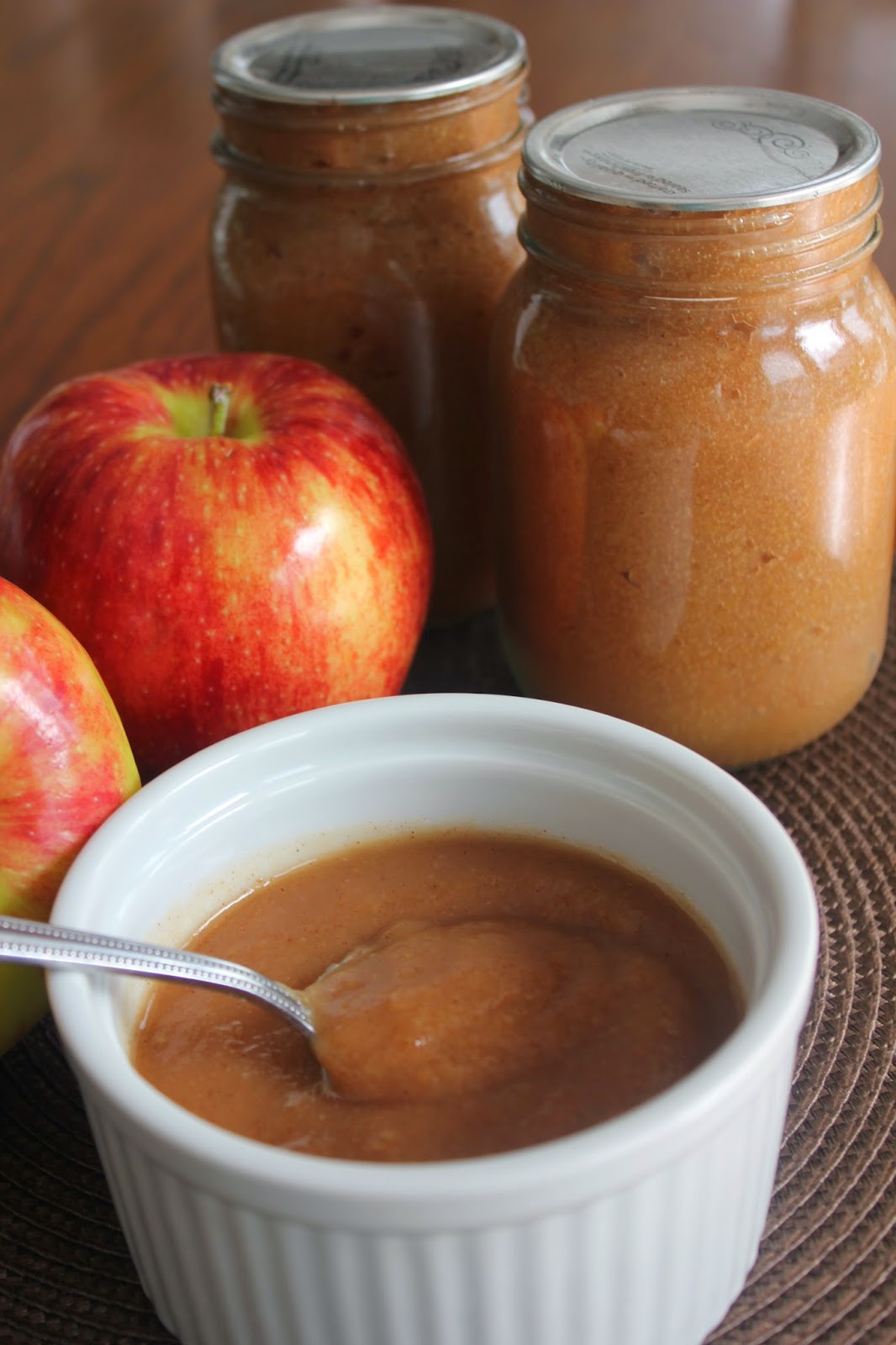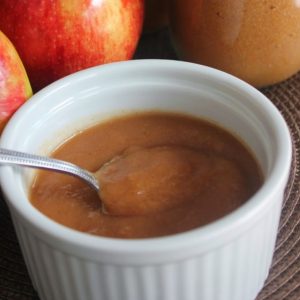 Ingredients
3

large

full produce bag of fresh apples (combination is great)--about 15 lbs.

1/2

cup

lemon juice

1/4

cup

cinnamon
Instructions
Wash all of the apples. Remove the core and stem (don't remove the stems), cut apple in half and place in a roaster pan (mine is a 16 quart pan). Fill the pan up to the top as much as you can. Drizzle the lemon juice and cinnamon over the top of the apples. Turn the roaster to medium-low heat and let the apples cook until they are soft and tender. When they are completely soft, turn off the heat and let them cool to room temperature. Place several cups of the cooked apples and sauce into a blender or food processor and puree until completely smooth. Pour the pureed apple mixture into washed and sanitized canning jars (pint or quart size). Tightly screw a jar lid onto each jar (makes about 15-18 pints). Place 7 of the jars into a wet bath canner and boil for 35 minutes. Once the 35 minutes is over, remove the jars, let them cool over night and store the sealed jars in a pantry or food storage room for a year.