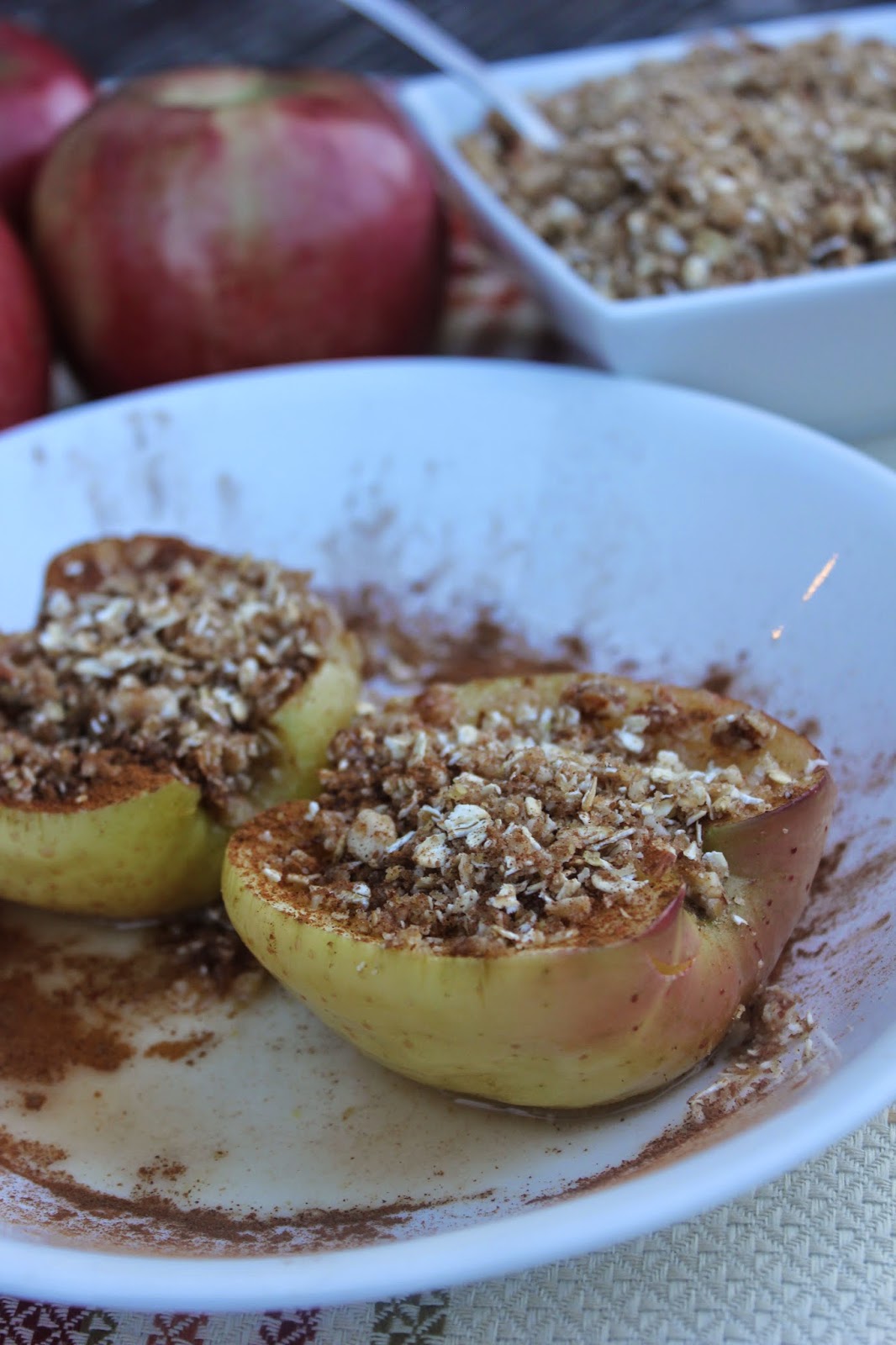 One of the best parts about fall to me is apple season. Apples are probably my favorite fruit. I love their sweet taste and crisp texture. I also love the variety of recipes you can make with apples…
Apple Pie,
Oatmeal Apple Cake
,
German Apple Cake
,
Apple French Toast Bake
,
Homemade Applesauce
,
Apple Pie Filling
,
Oatmeal Apple Muffins
,
Caramel Apple Cheesecake
,
Caramel Apple Cinnamon Rolls
,
Apple Brie Chicken Paninis
, and much more! All of these recipes are delicious and many calorie laden with lots of butter and sugar (what's not to love about that?!?) Well, for those of you wanting a slightly lower calorie apple treat, these Cinnamon Apples are a favorite of my family's. In fact, I think we have eaten these for breakfast (or dessert) nearly every day for a couple weeks. I have to admit, I even had three in one day 😉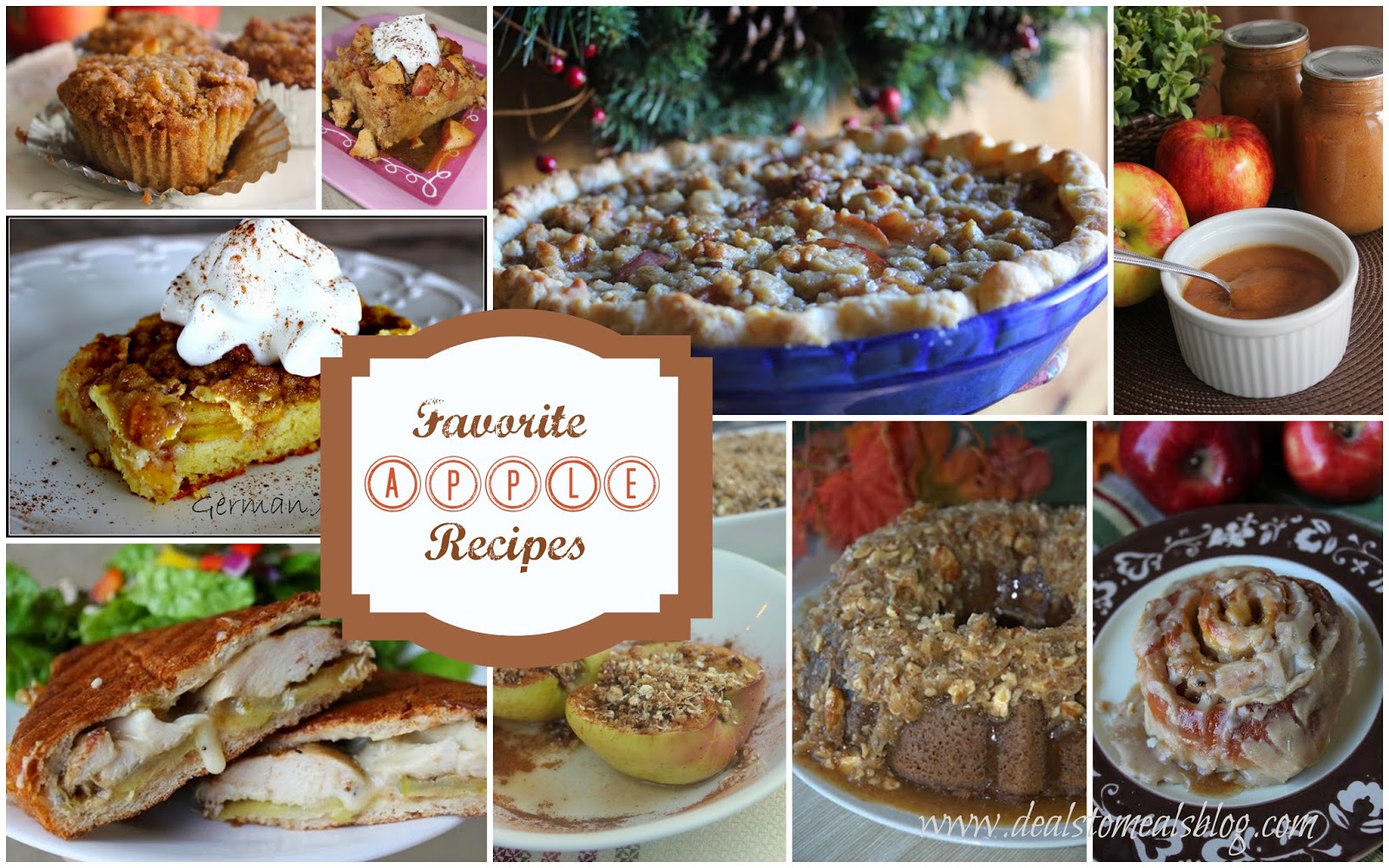 For one of these apples it is less than 150 calories, and yet as satisfying as a buttery sweet apple dessert. Not to mention 2 grams of protein and 5 grams of fiber. A fabulous way to start your morning! The other bonus of this recipe is these baked apples cook in three minutes. They are so quick to throw in the microwave right before the kids have to leave for school, or if you need to run out the door. When they are done cooking, you get this soft, warm apple with lots of crunchy, brown sugar crumble that seeps into the warmed apple. If you need a healthy and quick snack or treat idea, you will love these apples! And..the crumble is also a healthier crumble for any of your favorite apple crisp recipes or even over oatmeal. I would love to hear what your favorite apple recipes are. Your comments are always welcome 🙂
*Apples are on sale in nearly every state! Login to our website to find out the best grocery stores to stock up on apples this week, and make some of these delicious recipes. Here in Utah they are only .59/lb. Wahoo!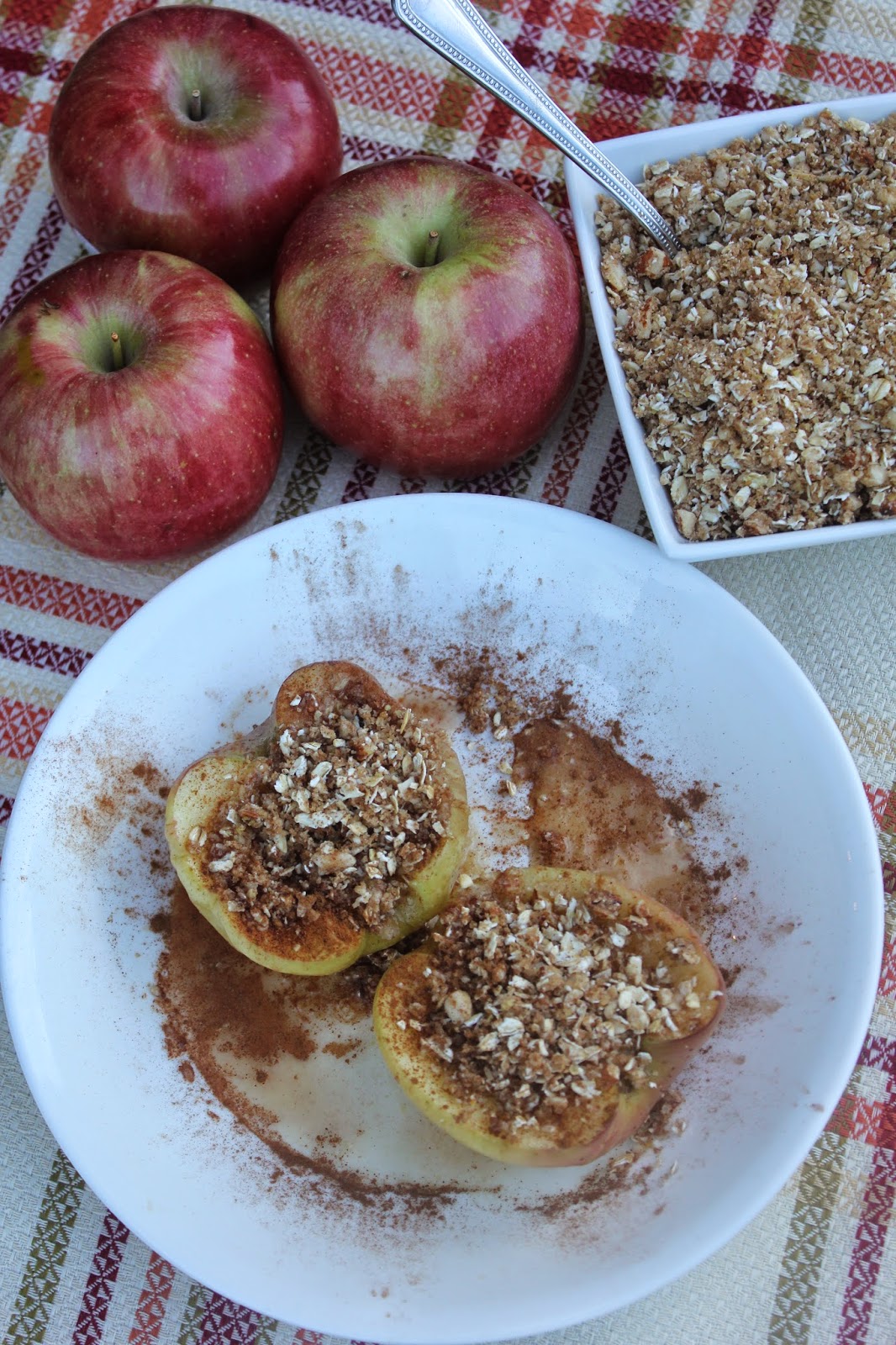 [buymeapie-recipe id='253′]