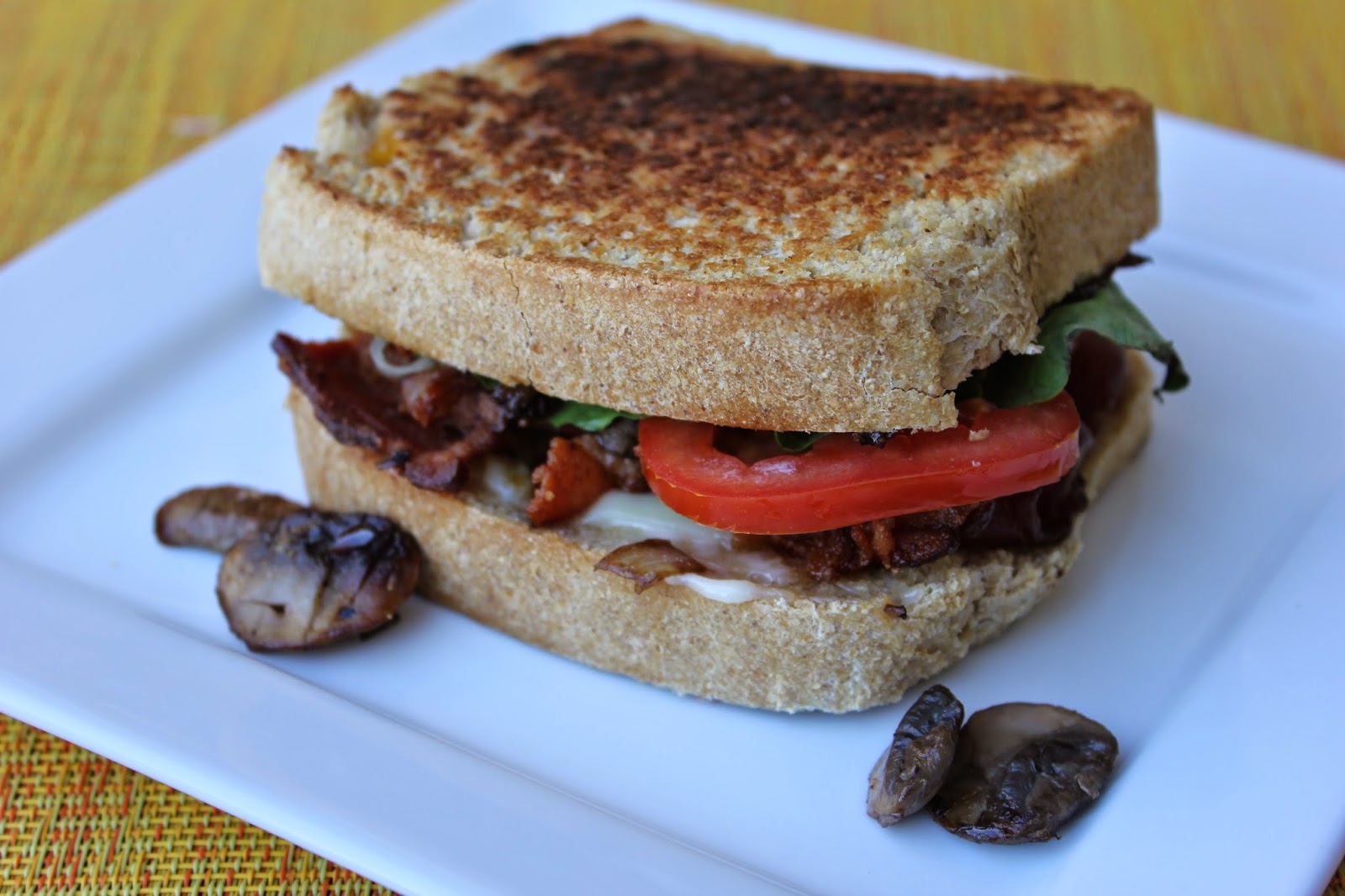 The other night I was in the mood for a crispy, BLT sandwich. I decided I wanted to switch things up a bit and created a BLT Mushroom Swiss Sandwich. The combination was a huge hit and made this simple sandwich a little more gourmet. Sadly, I don't have a recipe, I just used quality ingredients and the sandwiches came together super fast and were delicious. A great weeknight meal for those busy nights now that school is back in full swing 😉 Here is what I put on these sandwiches: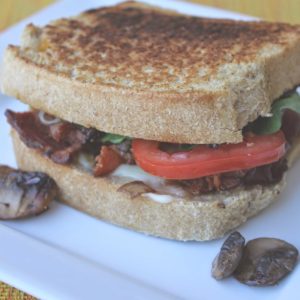 Ingredients
Slices

wheat or white bread

Mayonnaise

1

lb.

white mushrooms

sliced and sautéed in butter with salt & pepper (you can also add garlic powder or other seasonings to the mushrooms if you wish)

1

lb.

crispy bacon

cooked and grease drained

2

tomatoes

sliced thin

Lettuce pieces

8

slices

Swiss cheese

I used 2 slices per sandwich so the cheese melted on the top and bottom
Instructions
Cook the bacon over the stove until crispy. Drain the bacon on a paper towel. Remove the bacon from the grease in the pan. Drain into a garbage most of the grease, but keep a little in there to saute the mushrooms.

Slice the mushrooms and put in the hot grease on medium heat. Saute until tender.

Slice the tomatoes and lettuce. Spread some mayo onto the bottom piece of bread. Add some crispy bacon, sauted mushrooms and a slice of Swiss cheese to the sandwich. Heat a griddle or a sandwich maker until hot.

Butter both sides of the bread with butter. Place the sandwich onto the griddle or in the sandwich maker. Let it cook until golden brown on both sides and the cheese is melting.

Remove sandwiches from the heat, open the top piece of bread and add the tomato slices and lettuce. Serve warm.