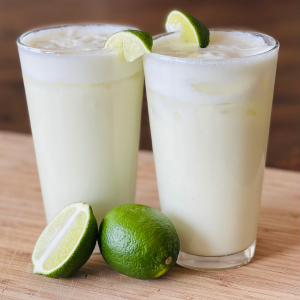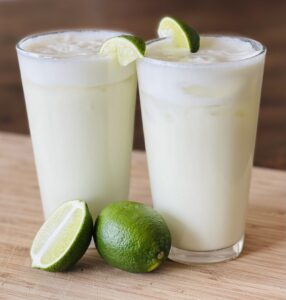 Ditch the limeade from the freezer section of the grocery store and give this Brazilian Limeade a try! It's SO much better, so fresh, so refreshing and delicious. My son Conner served a mission for our church in Portugal. There he met many beautiful people from Brazil. On hot summer days these sweet families would whip up a batch of this Brazilian Limeade. The thing that makes Brazilian limeade (or lemonade) different is they blend up the whole lime (or lemon) in a blender.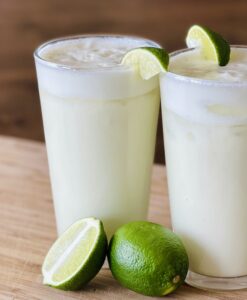 Now, traditional Brazilian Limeade uses 5 whole limes in a blender. However, I found that mixture to be a little too bitter. I think I've come up with the perfect solution of blending one whole lime and the rest juiced and zested. This seems to work beautifully in this drink and adds enough fresh lime flavor without the bitter after taste. It's simply sweet, fresh and perfect for a warm spring or summer night.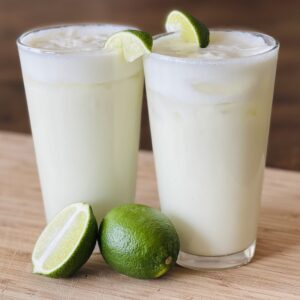 Ingredients
5

cups

water

1

can sweetened condensed milk

5

limes

1 whole and the other 4 zested and juiced

2-3

cups

ice
Instructions
n a blender add the water, can of sweetened condensed milk and 1 whole lime. Blend until completely smooth. Strain the mixture into a juice pitcher and throw away the excess pieces of the lime.

To this mixture, add the zest and juice of the remaining four limes. Add the ice and stir. Serve immediately. If you like a stronger lime flavor but you don't want to use more limes you can add one packet of True Lime Powder that you can buy in the grocery store near the drink aisle.