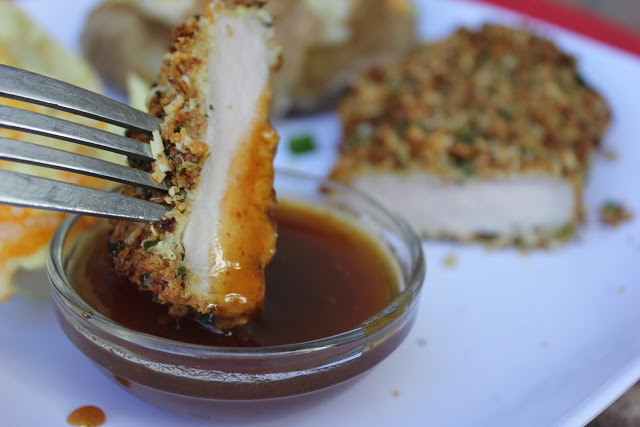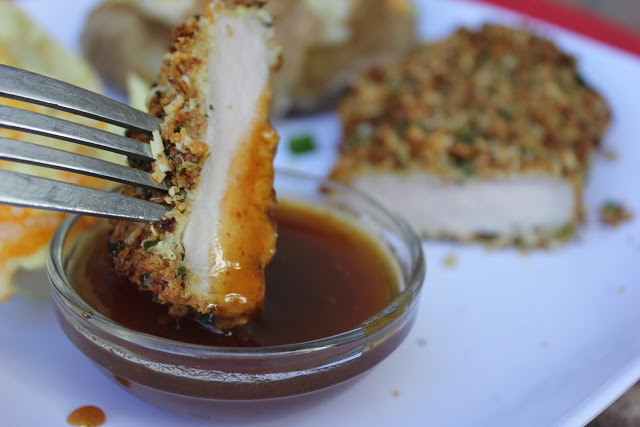 Now that Thanksgiving is over and we are all getting back to our regular routines of life, I thought I would give you this week some new & delicious dinner recipes to keep you interested in cooking healthy during the holiday season. If you are like me, I have just about had my fill of sweets this past week and am looking forward to some real, homecooked dinners that can be thrown together quickly but are still healthy. I have gained a few extra pounds this week (ha! I'll say a 'few' to make me feel better) and need to try and get those back off before the next round of holiday baking-extravaganzas begin 🙂
These breaded pork chops are the perfect dinner to add a little flair, without a lot of fat. These pork chops are cooked using the America's Test Kitchen method of brining the chops in salt water before you cook them and baking them on a cookie rack. Somehow these pork chops come out being incredibly moist, but have a crunchy breadcrumb topping that is totally scrumptious! I wanted a sweet & sour-ish sauce to dip our chops in, so we made up this Apricot Dijon glaze and it made for a great combination of flavors! Serve with some steamed veggies, some rice or a baked potato and you have a quick meal that is not only healthy, but a crowd pleaser for sure!
[buymeapie-recipe id='563′]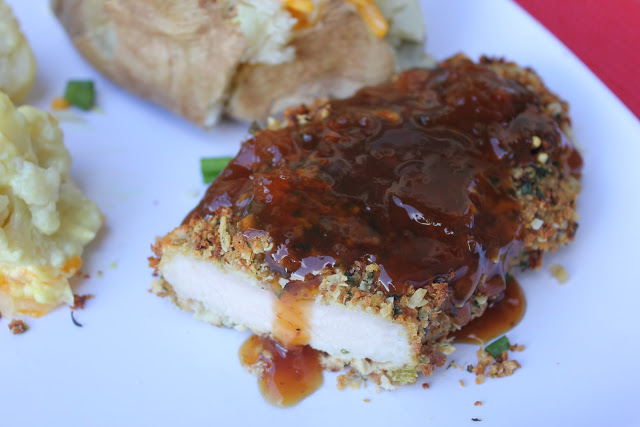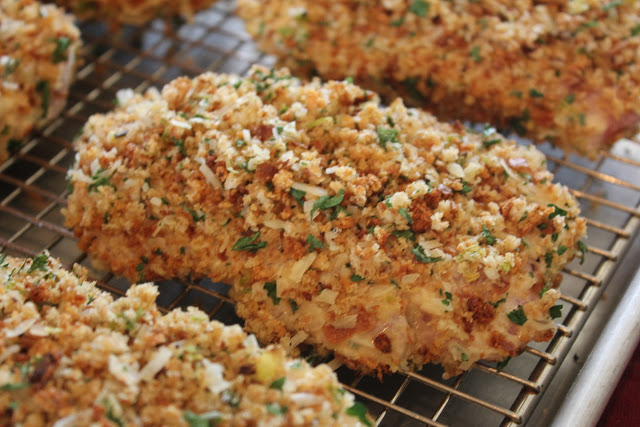 Something about breaded meat is just so pretty to me–call me crazy, I know! The green parsley and the parmesan cheese in the breadcrumbs make these pork chops extra special!