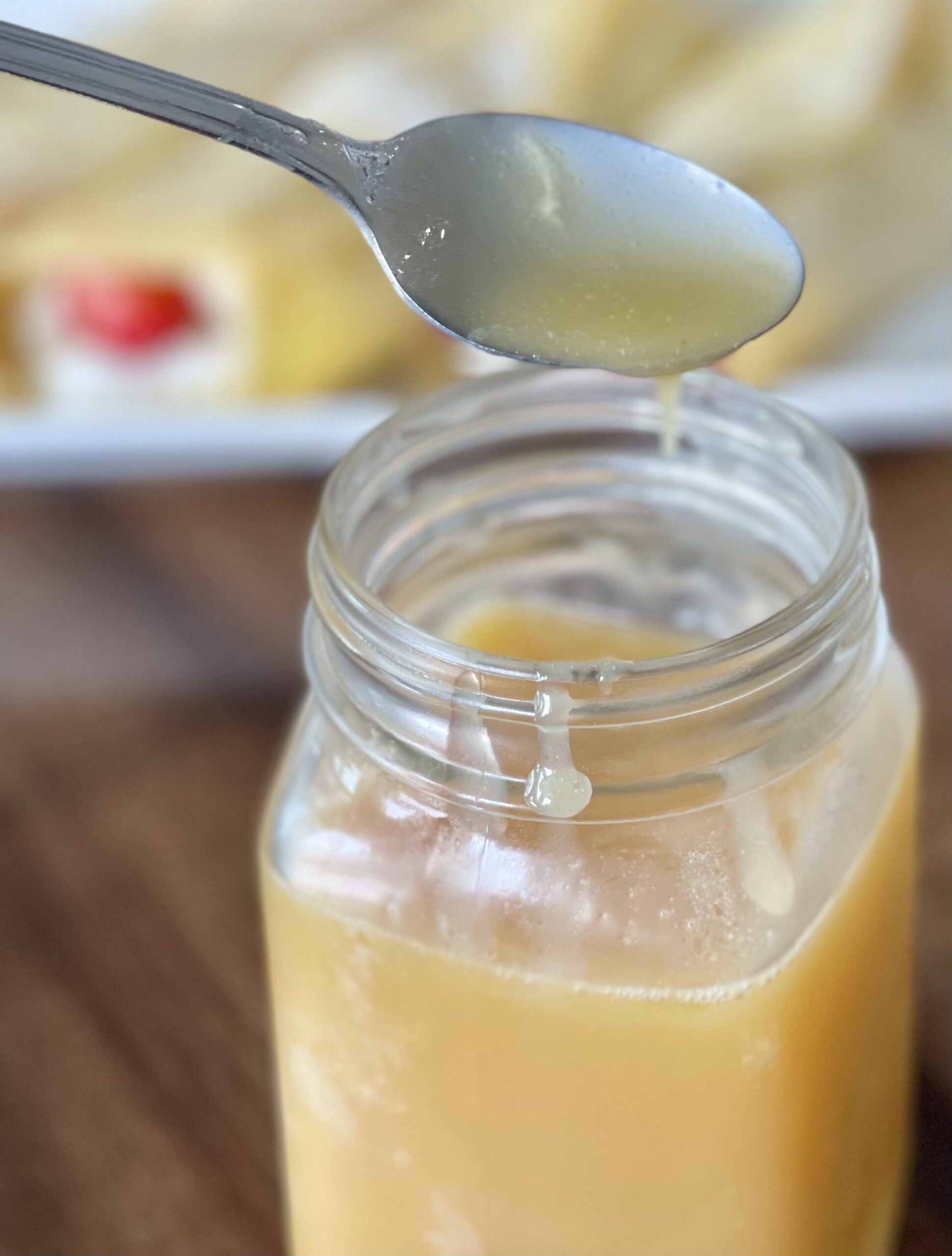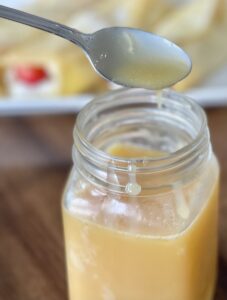 One of our more popular, most requested recipes on this blog is for our butter syrup. I have been making this butter syrup recipe for almost 20 years now and we can't get enough of it. Of course we can't? What's not to love about butter and sugar? This syrup will change your breakfast life forever.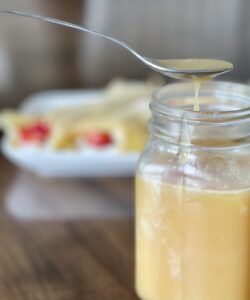 Well, if you want your breakfast's to go from good to GREAT, this butter syrup will do the trick. Anytime we make waffles, pancakes, french toast or any type of breakfast item, this is the syrup that will take the place of boring, maple syrup. Just beware, once you start making this syrup, your family may never go back to good ol' Butterworths 🙂 In case you've missed this recipe in the past, here's the recipe for ya!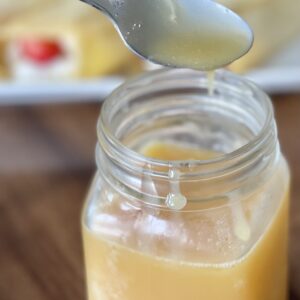 Ingredients
1

stick butter

1

cup

sugar

1/2

can evaporated milk

Dash salt

1

tsp.

vanilla extract
Instructions
In a medium sauce pan add the butter and sugar. Turn the heat to medium heat and cook until the butter is melted. Once the butter is melted pour the evaporated milk into the pan. Let the syrup simmer until the sugar is disolved. Add the salt and vanilla extract to the syrup. Serve warm. Store extras in the fridge for up to a week.