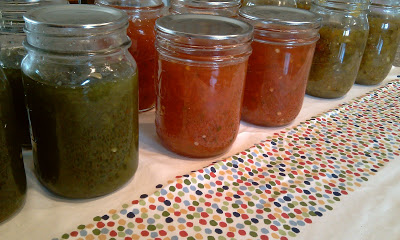 This past few weeks I have spent many hours in the kitchen doing some yearly canning. My garden tomatoes have become ripe, so it was time to bottle several quarts of my homemade salsa. There is nothing better than a batch of salsa made from ripe tomatoes from your garden–yum! If you have never tried canning salsa, give it a try! It really comes together quickly if you have a food processor to help you with all of the chopping.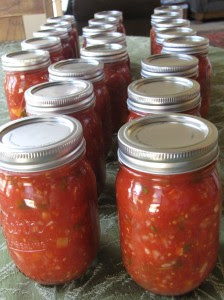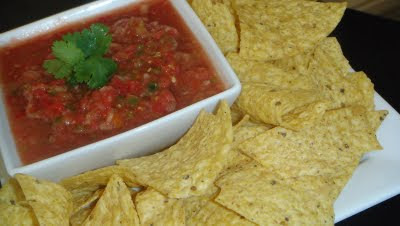 This year I have added a unique addition to my canning schedule…bottled sweet relish. That sounds like something my grandmother would make (probably because she does!). I was really unsure about this adventure in my kitchen, but my cute neighbor assured me that it would be easy to make and would be 100x's better than the reli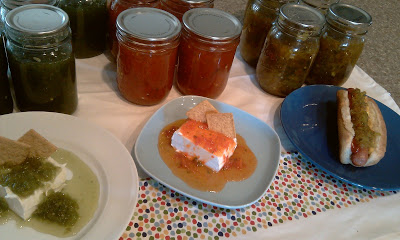 sh you can buy in the store. She knows what a hot dog loving husband I have, and how much relish we go through on a regular basis. So, she brought me over a huge bag of cucumbers and told me to try her recipe.
The finished product…delightful! It was so good I had a hot dog for lunch the day I made it–that is weird for me! If you have cucumbers in your garden, or see some on sale at a store near you, give this recipe for homemade sweet relish a try. You will LOVE it!
[buymeapie-recipe id='774′] [buymeapie-recipe id='775′]