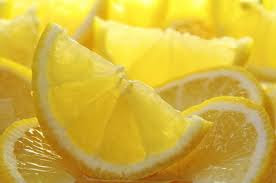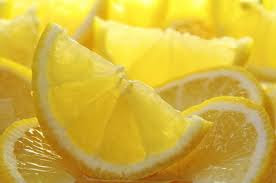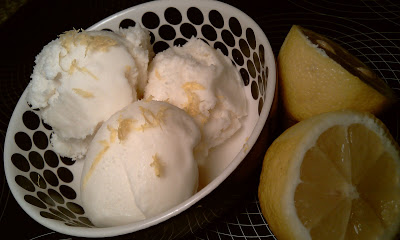 I am a HUGE fan of anything lemon. Since I was a young girl I have always loved anything with a lemon flavor or sour twist. In fact, as a teenager my friend and I used to drink lemon juice out of the fridge (it's amazing my teeth have any enamel left!). Nothing is really ever sour enough for me. However, this homemade lemon ice cream my uncle made the other day was the perfect thing for my lemon craving. Don't worry, I would only rate this a 5 on a scale of pucker-power, but the flavor is the perfect combination of sweet and sour. For those end of summer BBQ's or for an extra special treat on a warm day, this homemade Lemon Ice Cream is DIVINE!! Thank you Craig for this amazing recipe. This recipe actually originated from my husbands Great Grandma Laura who just turned 106 yesterday…Happy Birthday Grandma!

You could say this recipe is tried and true…for nearly a century 🙂
Homemade Lemon Ice Cream

1 1/2 quarts of lemonade

2 c. sugar

1/2 lemon, juiced

1 small can frozen lemonade concentrate

1 can evaporated milk

1 can sweetened condensed milk

1 pint heavy whipping cream

Pinch of salt

1 1/2 c. milk
Heat half of the lemonade and all of the sugar until sugar is completely dissolved. Add all other ingredients and if possible refrigerate before freezing ice cream. Remember to use 8 parts of ice to 1 of salt when freezing.
Here are two of my other favorite lemon recipes: Lemon Crumb Bars and Lemon Cake. These Lemon Crumb Bars I found on the food blog The Pioneer Woman and was skeptical at how good they could really be. I brought them to a bridal shower and they were everyone's favorite. They were subtle in their lemon flavor but were surprisingly fresh and creamy tasting. They are a new favorite! This is also a great 'food storage' recipe. The only item that can't be stored in your food storage (or freezer, for the butter) is the fresh lemon zest. You could do without this zest if you had to and use store bought lemon juice instead of fresh and you have a dessert recipe you can make from your long term storage…an added bonus!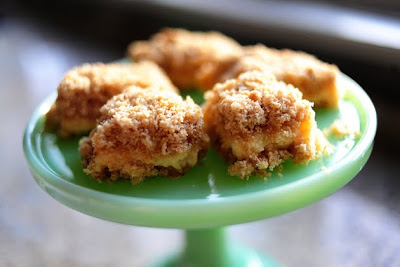 Creamy Lemon Crumb Squares Adapted from The Pioneer Woman 1-⅓ cup All-purpose Flour ½ teaspoons Salt 1 teaspoon Baking Powder 1 stick (1/2 Cup) Butter, Softened 1 cup Brown Sugar (lightly Packed) 1 cup Oats 1 can (14 Ounce) Sweetened Condensed Milk ½ cup Lemon Juice (fresh or store bought) Zest Of 1 Lemon PREHEAT OVEN TO 350 DEGREES. Mix butter and brown sugar until well combined. Sift together flour, salt, and baking powder. Add oats and flour to butter/sugar mixture and mix to combine. Press half of crumb mixture into the bottom of an 8 x 11 inch pan. Mix together condensed milk, lemon juice, and lemon zest. Spread onto the bottom layer of the crumb mixture. Top with the other half of the crumb mixture, but don't press. Bake for 20 to 25 minutes, or until golden brown. Allow pan to sit on counter for 30 minutes after baking. Cut into squares and refrigerate for a couple of hours or until cool. Serve cool.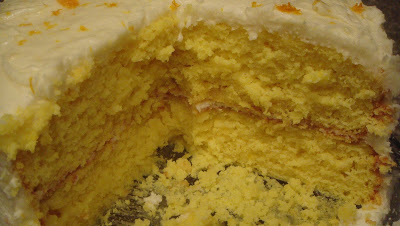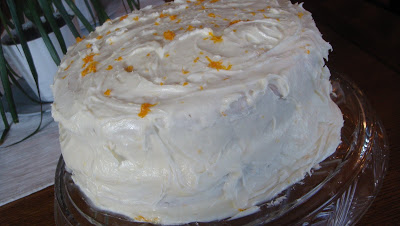 You will not find a cake that is more moist than this one! The sour cream and the pudding mix in this cake makes it extremely moist and oh, so delicious! If you do not love lemon, you can always exchange the lemon cake mix with chocolate, and add a chocolate pudding instead of a lemon pudding. This is my g0-to doctored up cake mix recipe that makes every cake moist 🙂
Perfect Lemon Cake

From You Got Served

Cake:

1 package lemon cake mix

1/2 cup sour cream

3/4 cup water

3/4 cup oil

4 eggs

1 small package lemon instant pudding
Mix dry ingredients. Add wet ingredients. Mix with electric mixer on medium speed for about two minutes. Pour into a greased 9×11 pan or two round pans. Bake at 350 degrees for 25-30 minutes. Don't overbake or the cake will be too dry!
You can also make cupcakes and bake them at 350 degrees for 20 minutes. The cupcakes will fall after they come out of the oven, but this is normal. Just fill up the indentation with more frosting.
Frosting:

1 cup (2 sticks) butter, very soft

6-8 cups powdered sugar

1/2 cup fresh lemon juice

1 teaspoon grated lemon zest



Place the butter in a large mixing bowl. Add 4 cups of sugar, then the juice and the zest. Beat until smooth and creamy. Gradually add the remaining sugar, 1 cup at a time, until icing is thick enough to be of good spreading consistency (I added about 6 cups total). Use and store at room temperature. (Don't refrigerate and it will last in a covered container for about three days.)
Garnish with berries, if desired.