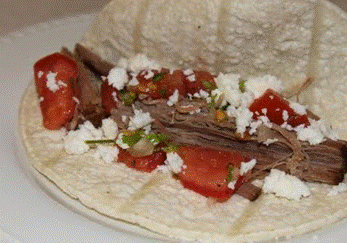 This is a favorite summer recipe of mine because it is easy, light and SOOO delicious! It is called Carne Asada Tacos. I love the fact you don't have to turn on the oven in the dead of summer for this recipe. Just remember to throw a roast in your crockpot in the morning and you'll have dinner ready in 15 minutes or less. This is one of the first recipes I make when I have garden tomatoes that are ready to eat. The fresh tomatoes, onions, and cilantro from your garden make this the perfect recipe to make this time of year. I always make plenty of pico de gallo and have it on the side with tortilla chips. Garden goodness! Here is the recipe for you, hope you like it!
[buymeapie-recipe id='866′]
Shredded roast–cook up two beef roasts, shred the meat and save the leftover beef in the freezer so you can make this meal again in a hurry. You can also use the leftover beef for Shredded Beef Enchiladas or Beef Chimichangas later in the week. One trick to making your roast nice and flavorful, use several teaspoons of
beef base or bouillon
sprinkled all over your roast. Add a couple cups of water to your crock pot and cook low and slow and you will have the most perfect and tender roast in town!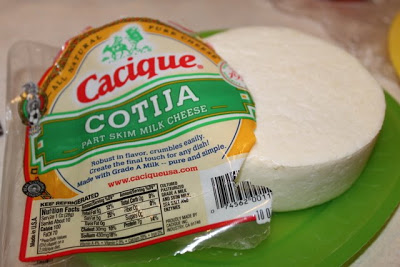 Cotija cheese–a must with this recipe. This cheese is very mild and has the texture of feta cheese. If you have never used it, it is worth the extra pennies for this recipe. If you don't use the entire block of cheese, just freeze the remaining amounts in a Ziploc bag for a later meal.